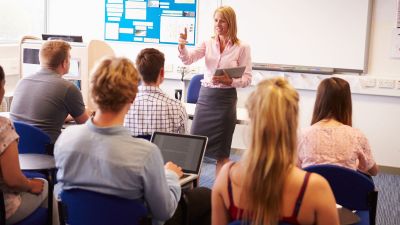 M.Ed.

Educational Administration with Principal Endorsement
We offer the lowest-priced online M.Ed. in Nebraska and the Concordia University System.
Nebraska Residents & Lutheran Educators
$340
PER credit hour
$425/credit hour rate outside of Nebraska
Through our Lutheran Guarantee, Lutheran Educators from around the world qualify for our special rate.
Class Type
100% online, 8-week courses
Accreditation
NCATE through CAEP
Take the next step in your career and prepare to become a school administrator or principal with the online master's in educational administration program from Concordia University, Nebraska. Through our program, you will earn your administrative certification while learning from top-ranked academic professionals and educational practitioners. While you learn from instructors who are experts in the field, you can take advantage of the program's flexible online format.
Our online educational administration degree meets Nebraska's state requirements for certification as an elementary or secondary school principal. Depending on your teaching certificate, you can earn one of two administrative certificates after completing the 36-hour program: elementary administration (Pre-K–8) or secondary administration (7–12). You also have the option of completing the 45-hour dual (Pre-K-12) certification program.
Throughout the online educational administration degree program, you'll explore the techniques and principles of school leadership and organization, as well as the various educational administration processes. As you complete a total of 250 practicum hours, you will acquire valuable hands-on experience in the field. You will also study key topics such as:
Ethics for school leadership
Curriculum design and evaluation
School resource management
Supervision of instruction
School law
School community relations
Special education supervision
Supervision of instruction
School improvement processes
Processes in elementary and secondary school administration
If you have already earned a Master of Education degree through Concordia Nebraska, you can earn your principal endorsement through the 36-hour online program.
Our online master's in educational administration program is accredited by the National Council for Accreditation of Teacher Education and the Nebraska Department of Education.
Earn your M.Ed. with Value(s)
Start your journey today by filling out this quick form and one of our enrollment counselors will be in touch soon.
Concordia Nebraska

Online Master's in Educational Administration Program Distinction

In addition to coursework, the 250 hours required for field experience provides experience-based learning under the supervision of a local mentor. Students will experience opportunities to apply the concepts and theories in the program's coursework to the school setting.
Concordia Nebraska

Online Master's in Educational Administration Core Concepts

The online master's in educational administration from Concordia University, Nebraska prepares current teachers to advance their careers and become an elementary and/or secondary school principal.
Learning Outcomes
Students will be introduced to the philosophy and practice of educational administration
Students will develop an understanding of the practices and principles of ethical school leadership to promote student success
Students will explore educational administration processes in administrative organization and the principal's role in teaching, leadership and management
Program Goals
Explore school curriculum development and implementation
Employ techniques and principles of school organization, management and leadership
Study the duties and responsibilities of supervising instruction
Examine educational administration processes, including fiscal and political management
Establish an understanding of the ethics related to administering educational systems, as well as school law and its utilization
Apply the full range of school administrator performance, including effective communication, group processes, school improvement, community relations, evaluation and staff development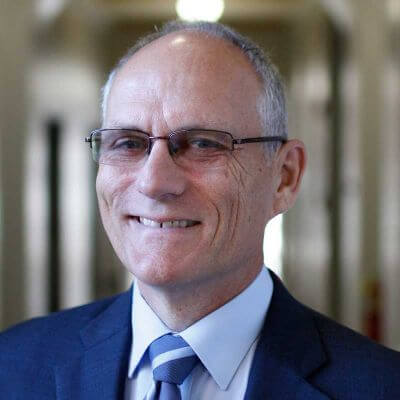 Educational Administration Faculty
As experts in school administration, our faculty and instructors bring years of experience to the classroom.
Meet the faculty
FAQs
What can I do with an educational administration degree?

An online master's in educational administration allows you to pursue a school administrator, principal or other school leadership position. You can also become an educational consultant, instructional coordinator, curriculum supervisor, assessment director, department chair or other school leader. The opportunities are almost endless with an educational administration degree.
Is an educational administration practicum required?

This program requires a total of 250 practicum hours, which are completed throughout the entire program.
Is educational administration the right career path for me?

Educational administration may be the right career path for you if you like discovering new ways to enhance the educational experience for students. This career path is ideal if you are a leader and excel in effective decision-making and problem-solving.
Concordia Nebraska

Online Master's in Educational Administration Related Programs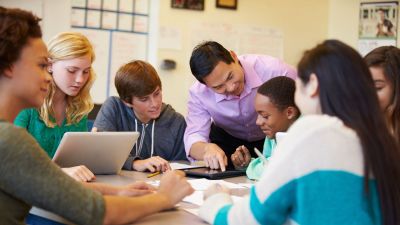 M.Ed. Curriculum & Instruction
The Master's of Education in Curriculum and Instruction online helps you become a forward-thinking curriculum coordinator or teacher leader.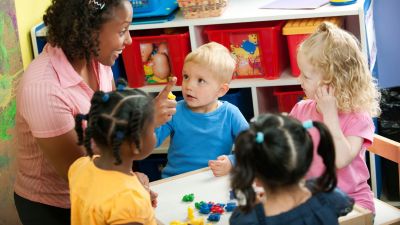 M.Ed. Early Childhood Education
Gain the skills you need to make a positive impact in the lives of young children with Concordia Nebraska's early childhood education online program.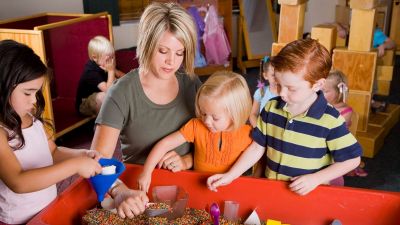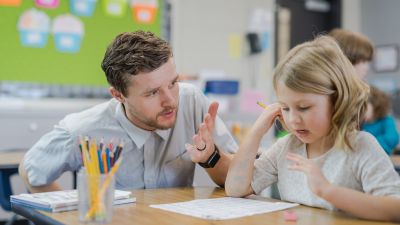 Early Childhood Special Education
Our early childhood special education master's program equips you with the knowledge and skills needed to design, implement and assess learning experiences in an early childhood special education (birth through kindergarten) classroom. As a teacher or other professional who understands disabilities, you have the opportunity to work closely with students with diverse developmental needs and help them establish a firm educational foundation filled with unique potential.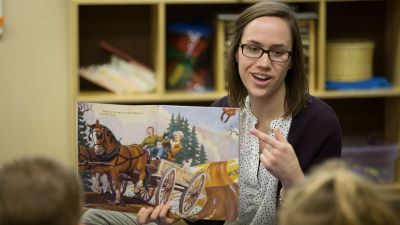 M.Ed. Literacy
Prepare to give students a lifelong love of reading and writing the English language through the online master's in reading and literacy program from Concordia.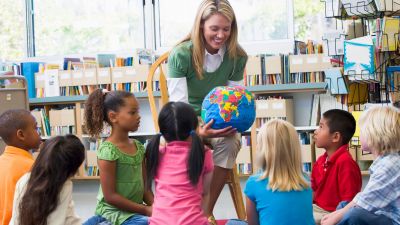 M.Ed. Special Education
Learn effective instructional strategies for students with learning, cognitive, mental and physical disabilities in our Master's in Special Education online.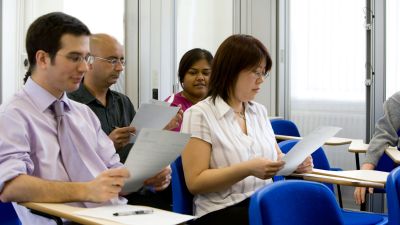 TESOL (Teaching English to Speakers of Other Languages)
Acquire the in-depth knowledge and real-world preparation to effectively teach English language and literacy with the master's in TESOL online (M.Ed.).