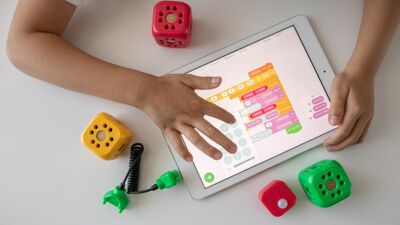 M.Ed. Coursework

Educational Technology Certificate
We offer the lowest-priced online M.Ed. in Nebraska and the Concordia University System.
Nebraska Residents & Lutheran Educators
$340*
PER credit hour
$425/credit hour rate outside of Nebraska
Through our Lutheran Guarantee, Lutheran Educators from around the world qualify for our special rate.
*Discounted rate does not apply to course-only options.
Class Type
100% online, 8-week courses
Accreditation
NCATE through CAEP
Time to Certification
8 months
The educational technology certificate from Concordia University, Nebraska empowers educators to effectively use technology to strengthen the student experience in their learning environments. Educators learn to make critical decisions about technology to enrich their teaching.
Successful use of technology is about more than simply utilizing tools. Educators in the educational technology program at Concordia will learn to make decisions about how to use educational technology to engage and motivate their students in 21st century learning experiences, including creating engrossing and immersive virtual learning experiences that can substitute or supplement in-person instruction.
This certificate is not a degree-earning program or endorsement, but courses can be applied toward the M.Ed. Curriculum and Instruction degree.
Information Sessions
Learn more about our programs at one of our next information sessions.
You may register for an information session by clicking "RSVP" next to your desired date and time.
Information sessions run approximately 20 minutes. During these meetings, we will discuss the program formats, application process, financial aid, payment plans and questions that you may have.
Educational Technology Certificate Program Highlights
As an educational technology student at Concordia Nebraska, you'll benefit from our distinctive and balanced blend of research and hands-on experience in real-world classrooms. We offer a faith-based educational experience that prepares you to be an effective education professional.
An online educational technology certificate with value(s): Earn a certificate with a focus on integrating educational technology from a Lutheran university that values the development of the whole individual—academically, emotionally and spiritually.
A practical educational technology certificate program: Graduate with actual, hands-on experience thanks to our project-centered courses that let you develop curriculum and strategies to implement in your school or classroom immediately.
An educational technology certificate that works with your schedule: This four-course certificate allows you to gain expertise in educational technology in just eight months. New graduate courses begin every eight weeks, which means you can enroll at the start of any eight-week session. You'll also have the option to apply the courses in the educational technology certificate toward a full M.Ed. degree.
An accredited educational technology certificate: The National Council for Accreditation of Teacher Education (NCATE) through the Council for the Accreditation of Educator Preparation (CAEP) recognizes our program for its excellence. Take classes knowing you will receive a distinctive and respected certificate from a globally renowned university.
Earn your M.Ed. with Value(s)
Start your journey today by filling out this quick form and one of our enrollment counselors will be in touch soon.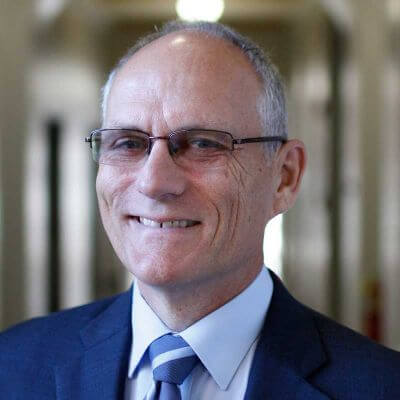 Educational Technology Certificate Faculty
Learn from experienced faculty whose purpose and value for each student stems from their Lutheran/Christian faith.
Meet the faculty
Careers for Educational Technology Certificate
Most of our graduate students earn a certificate in educational technology to enhance their current skills, fulfill professional development credits and help their school and classroom thrive. Others are just beginning a career in education and want to be better prepared for next steps.
M.Ed. with Value(s)
At Concordia University, Nebraska, we believe the only classroom you should have to step into is your own. That's why we've designed flexible programs that fit your schedule. Your time and energy should be saved for your classroom, your family and your personal life.
Educational Technology Certificate Curriculum
Through our 100% online program, you will join a vibrant learning community from the comfort of your home. We strive to be flexible and honor your many callings and commitments in life during your study while also striving to challenge, inspire and equip you to thrive as a leader in your classroom or educational facility.
Our certificate in educational technology offers proven courses in which you can utilize your own classroom experience and develop a network of grace-filled peers and mentors to help you succeed in class and after you've received your certificate.
The core courses for our educational technology concentration include:
Integrating Technology into the Classroom
Technology in Assessment and Instructional Improvement
Using Technology to Build Effective Online Learning Communities
Best Practice in Integrating Technology into Curriculum and Instructional Design
Educational Technology Certificate Courses
Educational Technology Certificate Goals
After receiving your educational technology certificate from Concordia Nebraska, you'll have the skills and knowledge to:
Make decisions about effectively integrating technology with teaching and learning in your classroom or other instructional settings.
Create virtual, in-person and blended learning environments that encourage meaningful learning experiences that incorporate technology.
Use technology to discover the characteristics of online learners and develop cognitive, social and teaching strategies to best serve those students.
Analyze and evaluate the effectiveness of educational technologies to enhance learning, teaching and assessment.
Concordia Nebraska

Educational Technology Certificate: Related Programs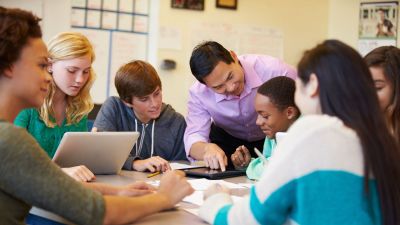 M.Ed. Curriculum & Instruction
The Master's of Education in Curriculum and Instruction online helps you become a forward-thinking curriculum coordinator or teacher leader.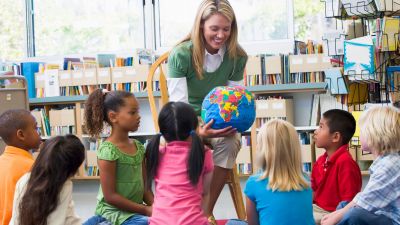 M.Ed. Special Education
Learn effective instructional strategies for students with learning, cognitive, mental and physical disabilities in our Master's in Special Education online.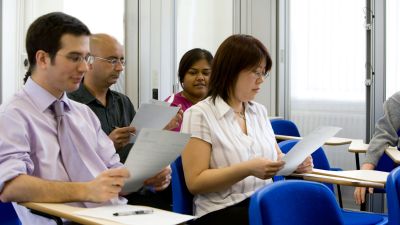 TESOL (Teaching English to Speakers of Other Languages)
Acquire the in-depth knowledge and real-world preparation to effectively teach English language and literacy with the master's in TESOL online (M.Ed.).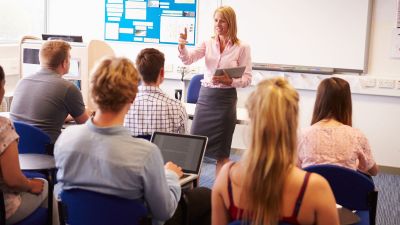 M.Ed. Educational Administration
Take the next step in your career and prepare to become a school administrator or principal with the online master's in educational administration program.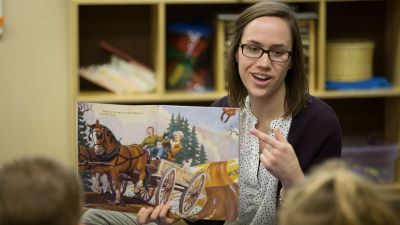 M.Ed. Literacy
Prepare to give students a lifelong love of reading and writing the English language through the online master's in reading and literacy program from Concordia.
1 Recent graduates attending graduate school or employed within six months of graduation.