Coursework

Graduate Business Certificates
Apply Request Info Information Sessions
Getting a graduate business certificate from Concordia University, Nebraska can give you an edge when you're competing for your next career position.
But more importantly, an online business certificate from Concordia can help you become a truly successful and impactful leader by enhancing your innate leadership talents with knowledge and strategies based on Christ-focused principles and standards.
Which area of focus will you choose for your graduate business certificate?
Leadership: Develop strategies for building and maintaining effective teams in any setting.
Human Resources: Gain insights and experience to help you perform better on the certified professional and senior certified professional exams administered by the Society of Human Resource Management.
Nonprofit Management: Serve as a leader in your nonprofit organization with an educational experience that prepares you to challenge, inspire and equip your team.
Project Management: Develop skills helpful when taking the project management professional exam administered by the Project Management Institute.
If you earn your graduate business certificate and decide to continue your education by pursuing a full MBA degree, your certificate courses count as class credit, helping you complete your MBA as quickly and efficiently as possible.
Class Type
100% Online, 8-week courses
Information Sessions
Learn more about our programs at one of our next information sessions.
You may register for an information session by clicking "RSVP" next to your desired date and time.
Information sessions run approximately 20 minutes. During these meetings, we will discuss the program formats, application process, financial aid, payment plans and questions that you may have.
Live out your faith no matter what organization you serve a request to learn more!
Request Free Program Info
Start your journey today by filling out this quick form and one of our enrollment counselors will be in touch soon.
Program Highlights
WHY CHOOSE CONCORDIA FOR YOUR GRADUATE BUSINESS CERTIFICATE? 
Concordia University helps you recognize Christ's role in your life and career with a distinctive blend of faith-based instruction and real-world experience.
If you decide to continue your education by pursuing a full MBA, you can apply your graduate business certificate credits toward your degree so you can complete your master's quickly and efficiently.
You'll gain fundamental skills in areas that will help you become a confident and successful leader, including Christian-aligned ethics, professional business communication, data analysis and evaluation, and strategic decision-making.
MEET OUR EXPERT FACULTY
Learn from experts in business administration who bring faith, years of experience and specialized knowledge to the classroom.
Accreditation
When you earn your MBA degree online from Concordia University, Nebraska, you receive an exceptional educational experience that's recognized for excellence by the International Accreditation Council for Business Education.
LEARN MORE ABOUT ACCREDITATION
Degree Goals
To become an effective leader who positively impacts the teams and organizations you serve, Concordia University's graduate business certificates equip you with the fundamental knowledge and skills you'll need, including:
Effective leadership of diverse teams, including managing negotiations and resolving conflict with tact and grace.
Command of the core aspects of project management, particularly in the art of determining the future financial health of an organization via financial statements and in generating quality analytical data for management.
Well-versed knowledge of employment and labor regulations as well as the various strategies for compensation, training and retention that contribute to fiscal success.
FAQs
What can I do with a business certificate?

With a certificate in business, you will have the skills necessary to pursue a variety of careers within the field. Depending on your previous experience, you might be able to take on a managerial position at a local business or organization. With one of our online business certificates, you can pursue a profession in project management, human resources or management.
Is business the right career path for me?

Business is the most popular major at colleges and universities, and entering the field opens the doors to a wide variety of careers across many different industries. In fact, business majors are needed in almost every industry. If you are analytical, have strong problem solving and decision-making skills and enjoy leading a team, then business might be the right career path for you.
Do any of these business certificates prepare me for certification?

Two of the certificate programs are aligned with topics on their respective certification exams; however, they are not meant to be considered preparation programs specifically for those exams. The human resources certificate is aligned with the topics on the certified professional and senior certified professional exams that are administered by the Society of Human Resource Management (SHRM-CP). The project management certificate is aligned with the topics on the project management professional exam (PMP) that is administered by the Project Management Institute.
Do I need a graduate degree in business?

A graduate degree in business can help you move into leadership roles within the field. Even though you can get a career in business with a bachelor's degree, many management roles require at least a master's degree. Concordia University, Nebraska offers an online Master of Business Administration program that can help you reach your professional goals. If you complete one of our business certificate programs, you can easily transfer those nine credits into our online MBA program.
Related Programs
Our business administration graduate certificate will give you the tools you need to get on a management track, and it can set you apart in the job market. However, many high-level positions in the business field require an MBA. If you become interested in pursuing executive-level positions in business, you can transfer the nine credits from this graduate certificate into our MBA program.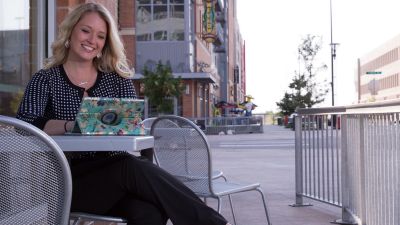 Explore the MBA
Live out your calling in an increasingly complex, globalized society and develop and strengthen your knowledge and skills to become an ethical leader in today's business environment with Concordia University, Nebraska's online MBA program. Through our master of business administration program, you will explore all aspects of business management and leadership to help you make sound decisions that will impact an organization's success.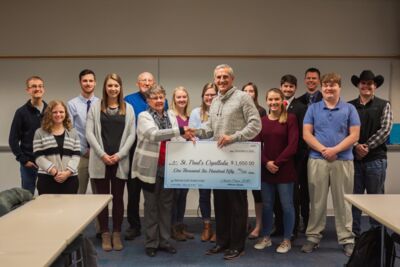 Advancement for Christian Schools
The future of excellent Christian education depends on devoted administrators, directors, and educators just like you. By earning an Advancement for Christian Schools Certificate, you'll learn the importance and impact of Christian school identity and advancement, and how best practices, growth planning, funding methods, and marketing strategies successfully combine to inform and strengthen the advancement of Christian schools.