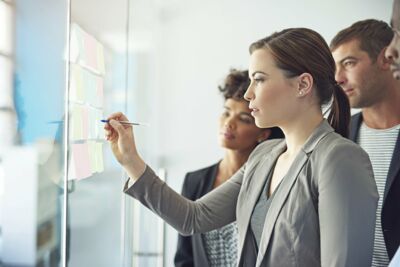 Save $2,000
in additional program costs by using our MBA Human Resources degree program's digital open educational resources rather than buying traditional physical textbooks.
Earn up to 6 credits
for specific skills or experiences you might already have from working in the world of business through our Prior Learning Assessment. Save money and graduate sooner.
Class Type
100% online, 8-week courses
Accreditation
International Accreditation Council for Business Education (IACBE)
Time to Degree
Two years
Create Positive and Impactful Relationships Between Organizations and Employees With an MBA in HR from Concordia University, Nebraska
A company is only as successful as its employees. That's why one of the most important parts of any organization is human resources. HR specialists are on the front lines of hiring, training and addressing employees' ongoing needs and concerns. As more and more employees continue to work remotely and companies adapt to new norms, ethical, responsive and caring HR specialists are increasingly in high demand.
Earning an MBA human resources degree online from Concordia University, Nebraska, is one of the fastest and most affordable ways to enter this exciting and important field. Maybe you're just starting out in the business world and want to explore God's calling to serve others while building a strong foundation for a fulfilling career. Maybe you're already working in an organization's HR department and want to enhance your skills and knowledge to better care for your coworkers while you work your way up HR management. Whatever your background, receiving an MBA in human resources from Concordia Nebraska will help you lead your organization's HR department.
Information Sessions
Learn more about our programs at one of our next information sessions.
You may register for an information session by clicking "RSVP" next to your desired date and time.
Information sessions run approximately 20 minutes. During these meetings, we will discuss the program formats, application process, financial aid, payment plans and questions that you may have.
MBA Human Resources Program Highlights
As a student in our MBA human resources online degree program, you'll benefit from a high-quality educational experience led by seasoned experts who have worked in the business world and taught for years.
A human resources MBA with value(s): Earn your MBA in human resources from a Lutheran university that prioritizes the development of the entire individual—academically, emotionally and spiritually. Your education will blend rigorous academics with an emphasis on service, preparing you to thrive as a strong, principled leader in HR while you pursue the path that God has called you to follow.
An MBA in HR with real-world experience: Build a rich resume with experience in the field while you earn your human resources MBA online. We connect you to various organizations so you can apply your skills in the workplace.
An MBA in HR to fit your schedule: Don't choose between life, work and education. Earn your MBA human resources degree while you work and care for your family. New classes start every eight weeks—that means you can enroll at the beginning of any eight-week session.
An MBA in HR designed for certification: Graduate from our MBA human resources online program prepared to take the Professional and Human Resources Management certification exam.
Request Free Program Info
Start your journey today by filling out this quick form and one of our enrollment counselors will be in touch soon.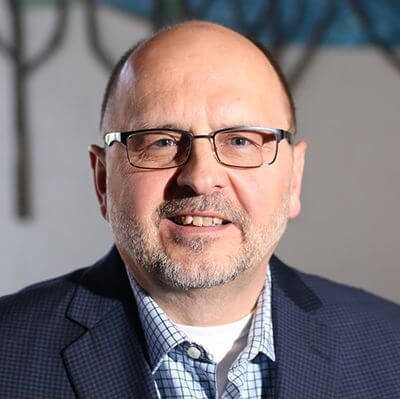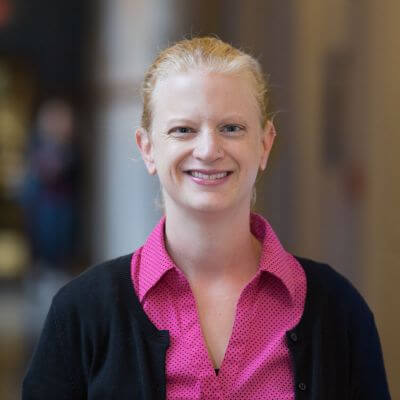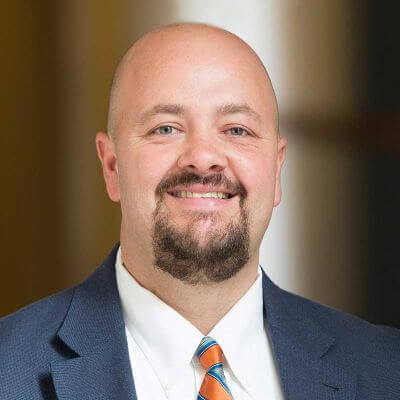 MBA Human Resources Program Faculty
Learn from MBA human resources faculty with experience applying a Lutheran perspective to ethical business leadership.
Meet the faculty
Careers for MBA Human Resources Program Graduates
Every organization, no matter how big or small, needs skilled HR specialists to run smoothly. With an MBA in human resources from a faith-based institution like Concordia Nebraska, you'll have opportunities to work in nearly any industry—from educational services to government to private companies.
Our MBA human resources online program will prepare you to work in various positions, including:
Training development specialist
Human resources manager
Compensation and benefits specialist
Employee relations manager
Director of employee experience and communications

MBA Human Resources Online Program Curriculum
Through our 100% MBA human resources online program, you can work at your own pace from the comfort of your home. We strive to be flexible and honor your many vocations and commitments in life during your study while also striving to stretch, challenge, inspire and equip you to thrive as an ethical business leader, now and in the future.
Our MBA in human resources program offers many opportunities both inside and outside the classroom to learn and apply the skills and knowledge necessary to effectively lead HR departments.
Some of the core courses in our human resources MBA program include:
Operations Management
Leadership and Organizational Behavior
Ethical and Legal Environment of Business
As a human resources MBA student, you'll also master specialized skills needed to be an effective leader in human resources and serve your fellow employees.
Compensation Package Development Administration
Employee Training and Retention
Legal Issues and HR
MBA Human Resources Program Goals at Concordia Nebraska
After earning your human resources MBA from Concordia Nebraska, you'll be prepared to:
Manage an HR department effectively and ethically
Communicate professionally in writing and presentations
Adeptly analyze and interpret data to provide informed, creative solutions to common business issues
Hire, train and provide continued support to employees from their first day at work to their last
Financial Aid for MBA Human Resources Program Students
At Concordia Nebraska, we are committed to offering an affordable and accessible MBA in human resources degree. View MBA in HR program costs and financial aid.
Programs Related to the MBA in HR at Concordia Nebraska
If you're interested in earning an MBA from Concordia University, Nebraska, but aren't sure which concentration is the right choice, view other MBA degree paths like our MBA in human resources online program: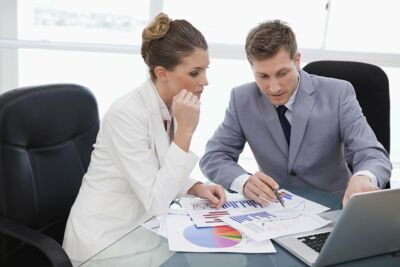 MBA Accounting
Advance your career with an MBA in accounting from Concordia University, Nebraska. Become a knowledgeable and trusted expert in this ever-growing field.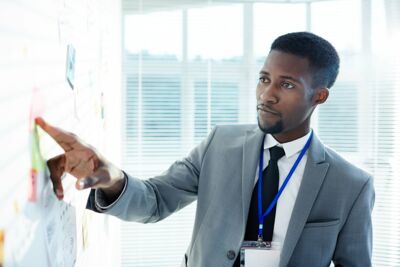 MBA Marketing
Join an affordable and high-value online MBA in marketing program at a faith-based university that will prepare you to be an ethical entrepreneur and leader.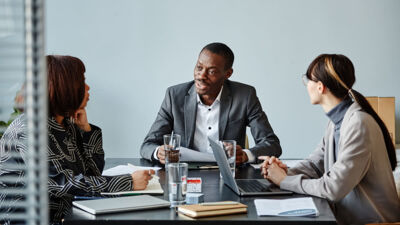 MBA Nonprofit Management
The Master of Business Administration degree with a concentration in Nonprofit Management from Concordia University, Nebraska is designed for those who want to serve as a leader in a nonprofit organization. Hit the ground running as an ethical leader in the nonprofit sector with Concordia's nationally accredited curriculum which has been developed and is taught by active business and nonprofit professionals.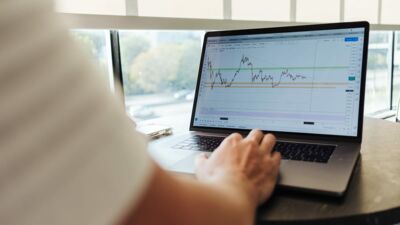 MBA Finance
Concordia University, Nebraska's MBA in finance program is designed for those who have a desire to be both an entrepreneurial and ethical leader, while also developing expertise in financial areas that are sought after by organizations that thrive on long-term investments and vision.
1 Recent graduates attending graduate school or employed within six months of graduation.