Science and Math Programs
The science and math programs at Concordia University, Nebraska can provide you with strong foundations in research, discovery and critical thinking to equip you for your future career in science or math, as well as your many vocations serving your community, the church and the world. Concordia is committed to providing experiences that promote scientific inquiry and intellectual, spiritual and emotional growth.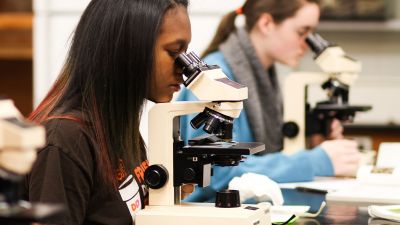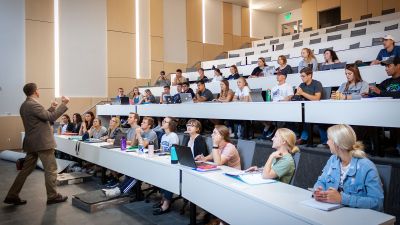 Leaders in the Classroom
Constructed in 2019, Concordia's Dunklau Center for Science, Math and Business is a state-of-the-art facility that includes classrooms, research labs, lecture halls, a greenhouse and flexible collaborative spaces, as well as all the equipment you'll need to enhance your hands-on, experiential learning.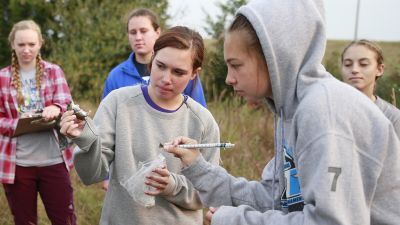 Leaders in the Field
Concordia has a dedicated area of prairie for training and research in ecology, biology and other environmental sciences, giving you the opportunity to study native plants, animals and insects in their natural environment.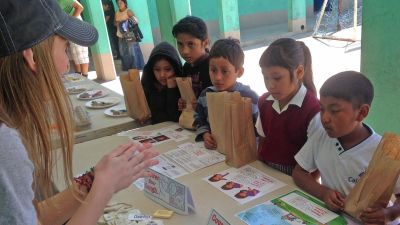 Leaders in the Church and World
Concordia offers a wide variety of study abroad and service opportunities, including trips that focus on science and math, to promote your intellectual, emotional and spiritual growth. The broader and richer your experiences, the more effective you'll be as a servant-leader.
Undergraduate Science and Math Programs
Accounting
100%

career outcome rate

Agricultural Education
98%

career outcome rate

Agricultural Science
98%

career outcome rate

Behavioral Science
100%

career outcome rate

Biochemistry
98%

career outcome rate

Biology
90%

career outcome rate

Chemistry
90%

career outcome rate

Computer Science
100%

career outcome rate

Criminal Justice
98%

career outcome rate

Environmental Science
100%

career outcome rate

Exercise Science
97%

career outcome rate

Geography
98%

career outcome rate

Information Technology
98%

career outcome rate

Management Information Systems
98%

career outcome rate

Mathematics
100%

career outcome rate

Physical Science
90%

career outcome rate

Physics
90%

career outcome rate

Pre-Chiropractic
98%

career outcome rate

Pre-Clinical Laboratory Science
98%

career outcome rate

Pre-Clinical Perfusion Science
98%

career outcome rate

Pre-Cytotechnology
98%

career outcome rate

Pre-Dental
98%

career outcome rate

Pre-Dental Hygiene
98%

career outcome rate

Pre-Engineering
98%

career outcome rate

Pre-Medical
98%

career outcome rate

Pre-Nursing
98%

career outcome rate

Pre-Occupational Therapy
98%

career outcome rate

Pre-Optometry
98%

career outcome rate

Pre-Osteopathic Medicine
98%

career outcome rate

Pre-Pharmacy
98%

career outcome rate

Pre-Physical Therapy
98%

career outcome rate

Pre-Physician Assistant
98%

career outcome rate

Pre-Radiation Science Technology
98%

career outcome rate

Pre-Veterinary
98%

career outcome rate

Public Health and Fitness
80%

career outcome rate

Recreation and Sport Studies
97%

career outcome rate

Secondary Education
100%

career outcome rate
Recent Science Headlines