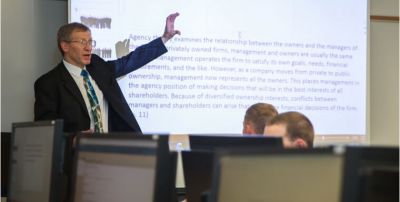 100%
career outcome rate1
A degree in accounting from Concordia University, Nebraska gives you the education to succeed in just about any aspect of the business world. Here, you get the foundation you need to become a certified public accountant, work for government institutions or become a partner in a private accounting firm. Pursue a career in finance or corporate management accounting, become an entrepreneur or find any number of other careers in accounting to ignite your passion for business.
When you major in accounting at Concordia, you will learn to gather, record, analyze and interpret financial information to help organizations assess their performance, risks and expected rates of return. Concordia offers one of the elite accounting programs in Nebraska, with award-winning professors, many of whom are practicing accountants and business professionals. Concordia's business department will also help you find an accounting internship that fits your interests, so you get hands-on training that will benefit you when you begin your search for accounting jobs or as you pursue your graduate degree in accounting.
Concordia Nebraska's bachelor's degree in accounting will help prepare you with the qualifications to become an accountant or to work in an accounting-related field while you earn your accounting degree from a university that intentionally intersects Christian faith, life experiences and academics to help you grow as a whole person. At Concordia, you can serve your community, expand your knowledge and interpersonal skills, all while gaining the professional and personal insight you need to succeed in your accounting career after graduation.
Program Differentiators
Core Concepts
Christianity is an inextricable foundation woven throughout Concordia's accounting program: from faculty and administration to student activities. From being good stewards of the resources God has entrusted us to manage to acting out our faith in an ethical way, Concordia's accounting program encourages all its students to grow in their faith and find their vocation in accounting.
Meet Dr. Andrew Langewisch
Also known as Captain Spreadsheet, Dr. Langewisch is the esteemed chair of the business department.
Discover the MBA at Concordia
Introducing Nebraska's only hassle-free MBA.
Testimonials
Without my quality education and professors who pushed me to see all the opportunities in accounting, I would not be where I am today. The accounting program at Concordia opened so many avenues to pursue and grow in my professional career.
Annie Schmidt
Parker, Colorado
Concordia Nebraska

Accounting: Learning Objectives

Students will learn the theory, language and practice of accounting and its uses, including basic accounting concepts and principles, such as interpretation, analysis and evaluation of financial reports as well as alternative theoretical views. They will develop critical thinking skills to analyze financial data and current accounting standards and acceptable practices.

Students will learn how accounting theory can be applied to various diverse businesses, as well as multinational and governmental accounting practices, not-for-profit accounting, partnerships, trusts, estates and tax accounting. They will be able to demonstrate knowledge of various advanced accounting issues, apply them within global and ethical frameworks and effectively define the needs of various companies and accounting clients.

Students will learn how to implement core financial concepts such as ratio analysis, capital budgeting, dividend policy, leverage and acquisition valuation. They will be able to implement relevant financial and managerial accounting career skills and apply appropriate judgment derived from knowledge of accounting to theory to financial analysis and decision making.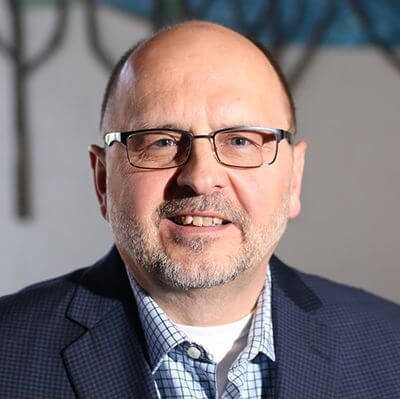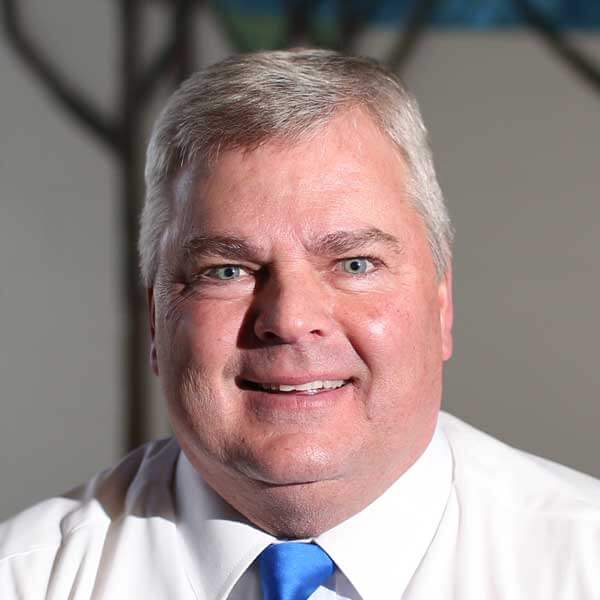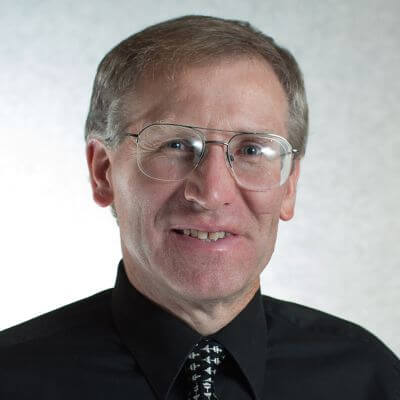 Accounting Faculty
As experts in accounting, our faculty and instructors bring years of experience to the classroom.
Meet the faculty
Concordia Nebraska

Bachelor's Degree in Accounting: FAQs

Why should I choose accounting as my major?

Accounting is a skill that is used in almost every industry in the world, from manufacturing to farming to sports to entertainment. And if you major in accounting, you will learn the versatile knowledge you need to work in any number of diverse, interesting fields within accounting, like public accounting, forensic accounting and management consulting services so you can find your passion and mold your accounting degree to your career needs. Earning a degree in accounting also gives you a stable career; the need for accountants is one that won't go away anytime soon. In fact, accountants hold some of the most crucial jobs in any business. If you have a head for numbers, like math and statistics and want to keep your career options unlimited, then majoring in accounting at Concordia University, Nebraska might be right for you.

What types of accounting internships do students at Concordia participate in?

There are a number of local and national accounting internships where students at Concordia have worked in the past, including local public accountant agencies, financial institutions and Fortune 500 companies. Past internships for accounting majors have included Gabriel, Burger & Else, CPAs; Thrivent Financial for Lutherans, Concordia Plan Services and the Kiewit Corporation.

What is a CPA, and what is required to become a CPA?

A CPA is a Certified Public Accountant, which is a license given to individuals who provide accounting services to the public. CPA services include financial audits, income tax preparation, business consulting, estate planning and any number of other accounting services for either corporations or individuals. To become a CPA in the United States, you must pass the Uniform Certified Public Accountant Examination. Whether or not you qualify to take the Uniform CPA Exam depends on individual states. Many states (including Nebraska) require 150 college credit hours in order to qualify for the exam, which usually means additional education beyond a bachelor's degree in accounting. Nebraska, Montana, Illinois, Florida and Alabama are "two-tier states," which means if you pass the Uniform CPA Exam, you must also qualify for licensing, usually after a certain amount of accounting work experience. Other states have a "one-tier" system, where you become certified and licensed at the same time, when both the Uniform CPA exam is passed and the work experience requirement has been met.

Do I need a graduate degree to find a career in accounting?

A bachelor's degree in accounting is considered the minimum education requirement for those who plan to become CPAs, and some states (including Nebraska) require additional college credits (150 hours) in order to qualify to take the CPA examination. Generally, students who are interested in becoming CPAs earn their master's degree in accounting, though it isn't required. Some students choose to just take additional classes or go for a second bachelor's degree in a related field.

There are also a number of careers in accounting that don't require additional school beyond a bachelor's degree in accounting. Accountants that work for businesses in management accounting, offer auditing services, or work as revenue agents or financial analysts don't require a further degree.

What types of careers in accounting are available?

One of the great things about a degree in accounting is that there is a wide variety of available career paths in the public, private, non-profit and government sectors. Because students at Concordia University, Nebraska learn to understand the theory and practices of business, accounting is a flexible major that can lead to many business-related professions. Many people who major in accounting go into traditional accounting fields, such as bookkeeping, accounting, auditing or financial analysis. But accounting also lends itself to specialized industries. If you're interested in the entertainment business, you might find yourself working as a CPA for a studio, production company or record company. Or if you're more interested in problem solving, you might find a career as an FBI agent specializing in forensic accounting, investigating corporate fraud or embezzlement. Whatever your interest, you can find a job in accounting.

What's the average salary for an accounting major?

The average salary for those who work in accounting-related fields varies by industry and experience, as well as level of education. If working as an accountant for a non-profit organization is your passion, you will likely not make the same salary as someone who works as the Chief Financial Officer for an investment bank. According to the Bureau of Labor Statistics, graduates who hold a bachelor's degree in accounting can typically expect to make an annual full-time starting salary of $25,000 to $75,000.
Concordia Nebraska

Accounting: Career Outcomes
Certified Public Accountant
A Certified Public Accountant helps individuals and companies with financial planning, investments, taxes, mergers and acquisitions and more. CPAs offer objective consulting services in both financial and strategic areas; audit services, such as examining annual reports of public companies and forensic accounting services, also known as investigative or fraud accounting, where an accountant examines accounting records for evidence of criminal misconduct.
$43,650
Entry-Level Salary2
$70,500
Mid-Level Salary2
$122,840
Late-Level Salary2
Financial Analyst
Financial analysts help businesses and individuals make investment decisions. Financial analysts gather information and data about stocks, bonds and other investment opportunities and advise clients on prudent options to grow their financial portfolio.
$52,540
Entry-Level Salary2
$85,660
Mid-Level Salary2
$167,420
Late-Level Salary2
Auditor
An auditor prepares and examines financial records for businesses or individuals. Auditors ensure financial records are accurate, assess financial operations and advise organizations to help them run more efficiently and ensure the company is running with accuracy, efficiency and integrity.
$43,650
Entry-Level Salary2
$70,500
Mid-Level Salary2
$122,840
Late-Level Salary2
Tax Accountant
Tax accountants are trained to research, understand and translate an ever-growing collection of tax statutes governing the international, federal, state and local tax codes. Tax accountants help businesses or individuals prepare their tax returns, serve as consultants to minimize tax liability and ensure compliance with all applicable tax laws, rules and regulations.
-0.6%
Annual Growth Rate2
$31,730
Entry-Level Salary2
$53,130
Mid-Level Salary2
$99,990
Late-Level Salary2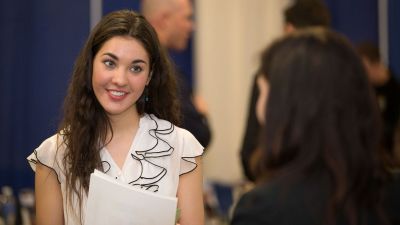 Business Administration
The business administration major provides a large scope of knowledge that will make you successful in a wide array of industries, from marketing to working in government to running a nonprofit organization.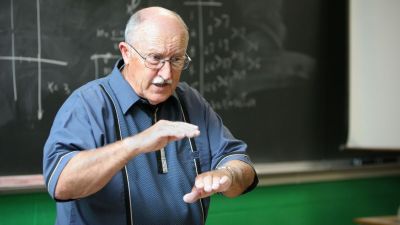 Mathematics
Studying mathematics can help you develop basic skills such as arguing logically and rigorously, thinking abstractly, formulating and solving problems, analyzing data, and creating and analyzing mathematical models. As a math major, you will find yourself in demand by employers for careers in a wide spectrum of fields.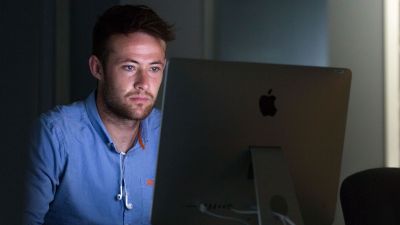 Management Information Systems
Management information systems is a dynamic career field focused on employing technologies in ways that help businesses and organizations achieve their strategic goals and operational objectives. Information systems have become increasingly important as technology advances, creating a high demand for skilled individuals.
1 Recent graduates attending graduate school or employed within six months of graduation.
2 Career salary and wages sourced from the U.S. Bureau of Labor Statistics.