B.S.Ed.

Agricultural Education

Major

Teaching Endorsement
Share your passion for agriculture with others!
A degree in agricultural education from Concordia University, Nebraska will prepare you with the teaching and leadership skills, technical agricultural knowledge and broad general education you need to be a successful middle, high school or community agricultural program agriculture teacher. The ag education program at Concordia can also provide you with the preparation you need to work in agricultural extension, positions in foreign service or as an agricultural educator in business and industry.
The agricultural education major at Concordia University, Nebraska combines general studies, teacher preparation and a broad background in the full ag industry: agribusiness, animal science, food science and plant science. Courses in natural sciences, mathematics, social sciences, humanities, English, communication and speech will help provide you the general education and skills needed for more advanced courses in agriculture and education.
Here, you will receive hands-on experiences in both teacher education and agricultural science. You will study both historical and current trends in curriculum and pedagogy, integrating technology and real-world classrooms management. Your agricultural science curriculum is a combination of general agricultural science classes and classes specifically designed for ag education. Throughout the program, you will be involved in authentic school experiences and relevant courses and will have the opportunity to student teach in an agriculture classroom so you're prepared after graduation to lead in your own classroom right away.
A Bachelor of Science in Education degree from Concordia Nebraska equips you with the knowledge and confidence to teach others about agricultural leadership, citizenship, communication, cooperation, hard work and management of resources as an agriculture educator or FFA advisor, or to continue your education in graduate school.
If you are passionate about agriculture and want to share your knowledge and skills with middle and high school students who will go on to be future agricultural leaders, then a degree in agricultural education from Concordia University, Nebraska might be the right choice for you!

Program Differentiators
Core Concepts
Concordia University, Nebraska's agricultural education program prepares excellent, caring teachers in our dynamic Christ-centered campus community. Concordia's program prepares teachers who will advocate for their students, design innovative and effective lessons and serve as leaders in their future classrooms.
Uzziah Scholars
If you've been successfully admitted to Concordia University, Nebraska and plan to study in an agriculture-related program, you may apply for the Uzziah Scholars where you will be challenged to solve real-world challenges, explore the many facets of agriculture in depth and be a part of creating sustainable, long-lasting and ethically sound agriculture practices for the future.
Learn more about Uzziah Scholars
Concordia Nebraska

Agricultural Education: Learning Objectives

Students in the agricultural education program at Concordia University, Nebraska will study how children learn and develop and be able to provide learning opportunities that support their intellectual, social and personal development.

Students will understand how students differ in their approaches to learning and create instructional opportunities within agricultural education that are adapted to diverse learners.

Students will be able to use a variety of instructional strategies to encourage student's development of critical thinking, problem solving and performance skills, especially as they relate to agriculture.

Students will plan instruction based upon knowledge of agricultural education, different students, the community and curriculum goals.

Students will understand and use formal and informal assessment strategies to evaluate and ensure the continuous intellectual, social and physical development of those they teach.
Concordia Nebraska

Agricultural Education: Program Goals
Students in the agricultural education program at Concordia University, Nebraska will demonstrate knowledge, skills and technical competency in the fields of agriculture and education.
Students will learn how to teach, assess and adapt lessons to meet learners' diverse needs.
Students will develop knowledge of innovative instructional methods and assessment techniques to promote learning in agriculture.
Students will demonstrate knowledge of ethical practices in agriculture, locally, globally and as it pertains to the agriculture industry in general.
Concordia Nebraska

Agricultural Education: FAQs

What does agricultural education cover?
The agricultural education program at Concordia University, Nebraska prepares you to teach students about agriculture, animals, food, natural resources, plants and technical agriculture systems, including research, technology and policy. As an ag teacher, through the subject of agriculture, you would equip your students with a wide variety of skills, including science, math, communication, management, leadership and technology.
Many high school ag teachers are also FFA and 4-H advisors, which gives them further opportunities to immerse their students in the world of agriculture.

What makes agricultural education at Concordia Nebraska unique?
At Concordia University, Nebraska, we are uniquely positioned to equip students to serve throughout the agriculture industry. Concordia is located in Seward, Nebraska, in the middle of a wide range of agricultural education programs, large to small, high schools to colleges, community programs to government-funded initiatives. That means you get an agricultural education program that features hands-on experiences teaching and experiencing agriculture where it happens.
Concordia Nebraska's education programs have a long, rich history of successfully preparing highly effective teachers. When you become an ag teacher from Concordia University, Nebraska, you join our alumni in a legacy of excellence in teaching.
Our agriculture programs benefit from strong partnerships with agricultural business leaders in our local community. That means you get hands-on learning opportunities through site visits at local farms and agribusinesses, intensive learning events, industry summits and strategic internships and career opportunities after graduation.
As a Lutheran Christian university, Concordia University, Nebraska strives to help students fulfill the charge of being good stewards of God's earth. Everything here reflects our faith, including equipping morally- and ethically-sound agricultural educators who will influence our future leaders in agriculture.
Concordia's agricultural education program is housed in the Dunklau Center for Science, Math and Business, a state-of-the-art facility that includes 11 laboratory classrooms, two lecture halls, a greenhouse, multiple research labs and collaborative spaces that will help you get the most out of your ag classes.

What can I do with an ag education degree?
Most graduates from the agricultural education program at Concordia University, Nebraska become ag teachers, either in middle or high schools, adult community education programs, or, with further education, as college agriculture professors or instructors. Others work as ag educators for extension agencies or agribusinesses.
Concordia Nebraska

Agricultural Education: Career Outcomes
High School Teacher
High school teachers typically focus on one or two subject areas. As a high school teacher, you would plan lessons, teach and engage high schoolers and assess your students through multiple and varied means of classroom assessment. You might also have duties like sponsoring extracurricular activities, supervising students in hallways, outside or in the lunchroom and meeting with parents, administrators and other teachers.
$39,080
Entry-Level Salary2
$59,170
Mid-Level Salary2
$95,380
Late-Level Salary2
Ag Extension Agent
Agricultural extension agents travel throughout their region or district to provide the latest ag industry information to farmers, ranchers, community groups and youth groups. As an agricultural extension agent, you might also attend community activities such as conventions, fairs, camps and 4-H shows at which you would present details on scientific advances, farm management, marketing, production and other topics that are relevant to agricultural businesses operating in their area.
$35,090
Entry-Level Salary2
$68,090
Mid-Level Salary2
$95,180
Late-Level Salary2
Ag Literacy Coordinator
An agricultural advocacy and literacy coordinator is responsible for designing, implementing and coordinating programs that promote agricultural literacy and advocacy. As an agricultural literacy coordinator, you would create design, develop and help ag programs flourish to bring agriculture to new audiences. You might also be charged with presenting to agricultural groups on the importance of agricultural advocacy and literacy.
$39,270
Entry-Level Salary2
$66,970
Mid-Level Salary2
$105,650
Late-Level Salary2
Concordia Nebraska

Agricultural Education: Related Programs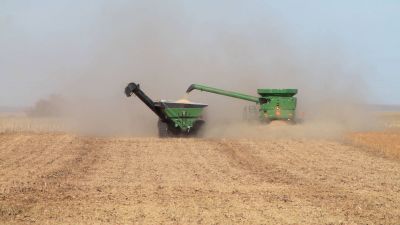 Agricultural Science
Through Concordia's ag degree, you will study a broad selection of agriculture courses that look at food production from start to finish so you are ready for a career in agriculture or natural resource-related sales, ag finance, or work in an extension office, government agency, land use organization or in production agriculture as a farmer or rancher.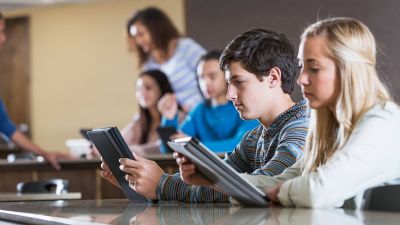 Secondary Education
With a degree in secondary education from Concordia University, Nebraska, you will be equipped to teach grades 7-12, encouraging intellectual and emotional growth at a critical time in the lives of your students. You'll engage in rich coursework, collaborate with faculty and gain invaluable experience first shadowing a professional teacher and then teaching in your own high school classroom.
1 Recent graduates attending graduate school or employed within six months of graduation.
2 Career salary and wages sourced from the U.S. Bureau of Labor Statistics.