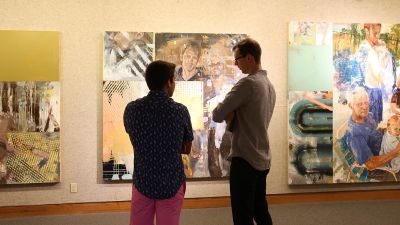 100%
career outcome rate1
20:1
Student-to-faculty ratio
100%
Faculty with terminal degree
Arts administration, also known as arts management, is a field for those who love art, whether it's visual art, performing art, literary art or cultural art. Arts and cultural organizations need leadership and administrative acumen to function and ensure that creative, cultural art is preserved and encouraged by being visible and available to the public.
A degree in arts administration from Concordia University, Nebraska opens up a multitude of opportunities to combine business with art. Arts administrators are responsible for the business operations and management of cultural, performing, music and other arts venues. As an art administrator, you would be in charge of facilitating the day-to-day operations of an arts organization, such as a theater, museum, concert hall, or dance company. Some of your responsibilities may include marketing, event booking, finances, staffing and strategic planning. You might work for a for-profit or non-profit organization, or even a government-funded art gallery. Some arts administrators work for dance companies, record labels, digital streaming companies or open their own studios or theaters to showcase and celebrate art in its many forms.
At Concordia Nebraska, our arts administration program gives you a basic business foundation in accounting, marketing, and finance. You will also be exposed to classes in the arts and communications, helping you develop the organizational knowledge you need to make you a successful administrator of the arts. Our arts administration degree can help you blend your passion for music, theater or art with the business elements necessary to make sure those arts endure.
Credit hours listed above are the minimum required for graduation. Specific program credit hours may vary.
Program Differentiators
Core Concepts
The arts administration program at Concordia University, Nebraska will provide students with an understanding of how capable management practices can strengthen the arts. A multidisciplinary approach integrates fundamental business skills with a concentration track in the student's chosen art form, while in-depth experiences, internships and hands-on learning combine classroom instruction with workplace practices, offering diverse perspectives on the roles of arts administrators in the real world.
Key Differentiators
The arts administration program at Concordia University, Nebraska allows you to be part of a program that has a commitment to excellence and engaged faculty that allow you and your fellow students to go through life-changing experiences together on paths to a positive future.
Discover what makes the Concordia Nebraska business programs different
Testimonials
I want to write high-quality Christian music, I want to create artwork for albums and be able to get the music out to the world. I found the arts administration degree, and it was perfect.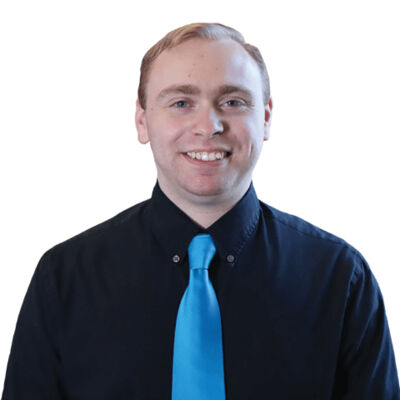 Josh Wudtke
Collinsville, Illinois
Read Josh's story
Concordia Nebraska

Arts Administration: Learning Objectives

Students studying arts administration at Concordia University, Nebraska will learn the principles of arts administration in the non-profit and for-profit arts sectors, including curation, development, public relations and art education.

In more advanced arts administration classes, students choose a focus area of art history and theory, studio art, music, theatre or literature and writing.

Students will also learn the principles of business, from accounting to marketing to business law and ethics, and will be able to identify effective arts administration techniques for strategic planning, programming, fundraising, audience outreach, public relations and organizational leadership.

Dr. Andrew Langewisch - Business

Meet Dr. Andy Langewisch, accounting professor. He's also known as Captain Spreadsheet. Learn more about Dr. Langewisch in this Faculty 5 video.

Prof. Todd Johnson - Business

Accounting professor Todd Johnson hopes his students learn to constantly persevere, even if their paths change. Learn more about Professor Johnson in this Faculty 5 video.
Concordia Nebraska

Arts Administration: Program Goals
Students will exhibit basic mastery of business principles, such as finance, marketing, accounting and management.
Students will demonstrate critical thinking skills, particularly when analyzing issues facing the arts and arts organizations.
Students will be able to communicate coherently, effectively and creatively in both written and oral formats.
Students will be able to communicate how classroom experiences, internships and creative expression have shaped their value for lifelong learning in the arts.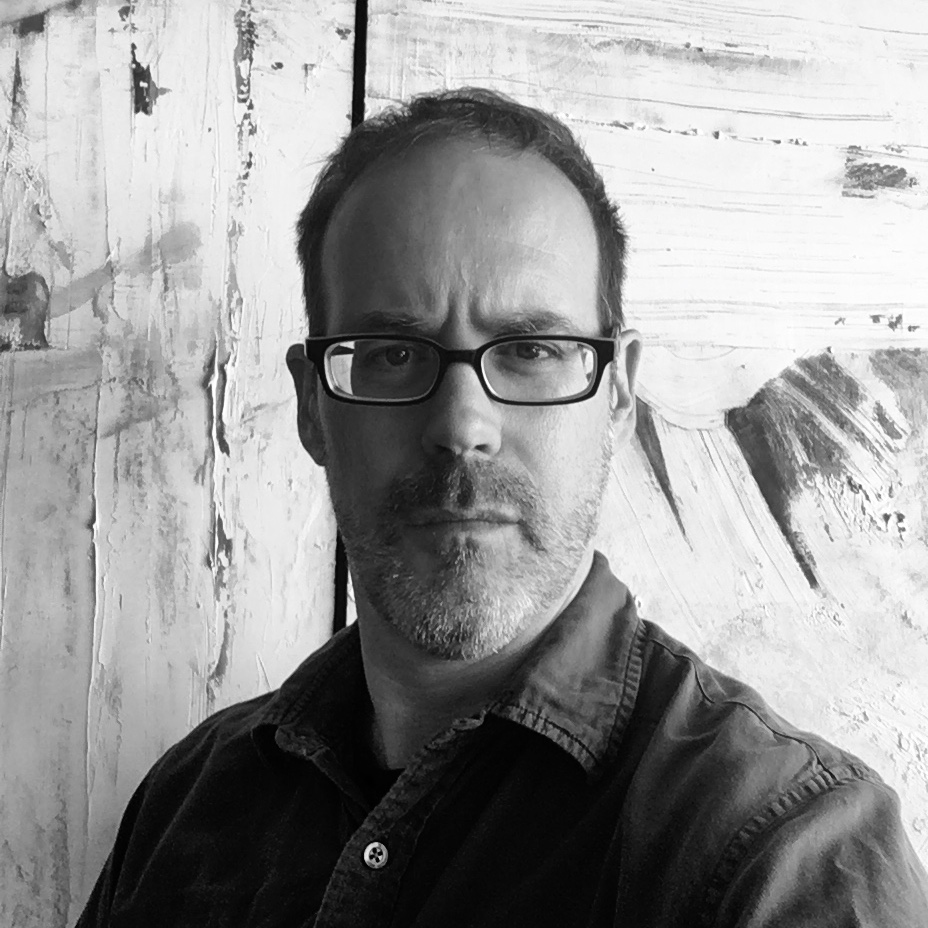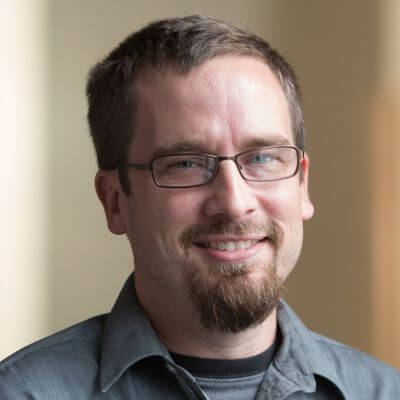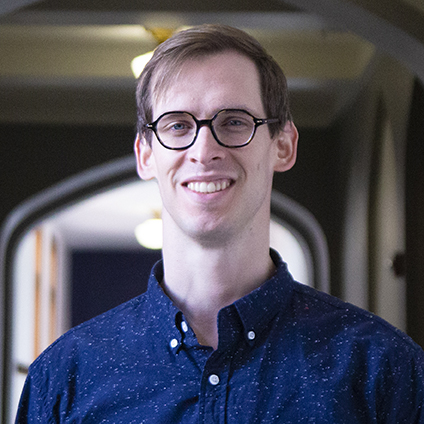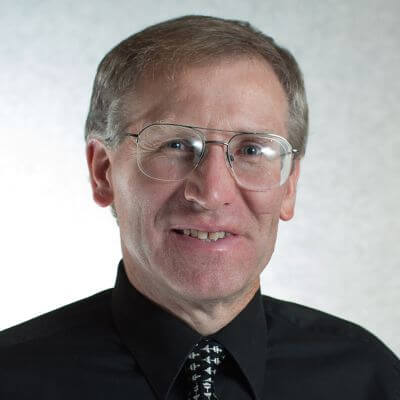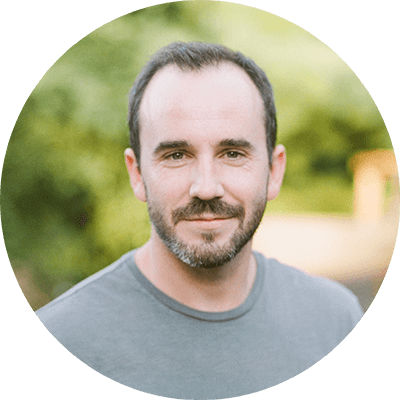 Arts Administration Faculty
As experts in arts administration, our faculty and instructors bring years of experience to the classroom.
Meet the faculty
Concordia Nebraska

Arts Administration: FAQs

Is a career in arts administration right for me?

Arts administrators are the best advocates for the arts, using their passion for art, theatre, music or literature combined with business acumen to promote, facilitate and oversee the day-to-day operations of arts organizations. If you love art and culture and want to encourage the same love in the general public, then arts administration might be the right career path for you.

What kinds of courses will I take in the arts administration program at Concordia Nebraska?

To help give you the strong educational base you'll need to find a career in arts administration, your classes at Concordia University, Nebraska will focus on both the arts and business. You'll take courses like marketing, business ethics and business law, as well as courses in arts administration itself. You'll also be able to specialize in art history and theory, studio art, music, theatre or literature and writing for your concentration, taking classes that best suit your future goals.

The arts administration program is a great way to combine your passion for arts and culture with the practical business foundation you need to be successful in your career.​​​​​

What kinds of careers are available in with an arts administration degree?

One of the great things about an arts administration degree is that it can lead you to a variety of career options. Arts administrators work in many different kinds of non-profit arts organizations, such as theatres, art councils, opera companies, symphonies, dance companies, museums, galleries, arts service organizations or government organizations. There are also opportunities in for-profit arts businesses, like commercial music, film and television operations.

As an arts administrator, you may be in charge of the business side of arts, such as marketing, management or events planning, or you may be responsible for community building, such as fundraising, development or education of the general public.

Whatever career path you choose to follow in arts administration, your degree from Concordia University, Nebraska will prepare you with the knowledge and skills you need to be flexible. Critical thinking, organizational development, marketing, public relations, studio arts and arts management courses are applicable across many types of jobs within arts administration.​​

What is the average salary for an arts administrator?

The average salary you will make as an arts administrator depends on the field you go into. Overall, according to the Bureau of Labor Statistics, arts administrators and arts managers made an average of $75,540 per year. Naturally, if you choose to work in non-profit arts administration, your salary will likely be lower than if you choose to work in a for-profit arts administration organization.

Do I need a graduate degree in arts administration?

There are many career paths available in arts administration that don't require a degree beyond an undergraduate degree. However, getting a master's or doctorate degree can help you further build your network of peers, earn a better salary or find a more advanced career within arts administration.
Concordia Nebraska

Arts Administration: Career Outcomes
Art Museum Curator
Art museum curators are in charge of choosing and displaying art collections. An arts administration degree is the perfect background to support the work of a museum curator, which combines an in-depth knowledge of art and artists with business practices. As an art museum curator, you would research artworks, maintain records and catalogue acquisitions, hire staff and raise funds and grants for the museum. You would purchase, organize and present art exhibits to the public, and may even collaborate with other institutions to bring art or artists to your museum.
$29,010
Entry-Level Salary2
$53,780
Mid-Level Salary2
$94,330
Late-Level Salary2
Theater Manager
Theater managers oversee the administration and operation of theaters. As a theater manager, you would oversee the day-to-day management of the theater, including fundraising, marketing, accounting and budgeting. On the arts side, you would also be responsible for approving productions, performers, set designs and other aspects of a stage production.
$45,051
Entry-Level Salary2
$61,936
Mid-Level Salary2
$75,989
Late-Level Salary2
Artist Manager
An artist manager handles business dealings on behalf of an artist, actor or band. As an artist manager, you would take the vision and skills of the visual artist, actor or musician and then help them with business management decisions about financial opportunities, merchandising and marketing. You may also be in charge of finding sponsors, soliciting reviews and promoting shows.
$33,440
Entry-Level Salary2
$66,040
Mid-Level Salary2
$187,692
Late-Level Salary2
Music Producer
Music producers manage recording and production of a musical artist or band. Depending on the type of music management you're interested in, as a music producer, you may be in charge of writing music, hiring session musicians, supervising sound recording and mastering or coaching musicians.
$14,541
Entry-Level Salary2
$78,808
Mid-Level Salary2
$366,500
Late-Level Salary2
Public Relations Specialist
Public relations specialists create and maintain a favorable public image for the company or person they represent. As a public relations specialist, you might be in charge of crafting media releases and developing social media plans to shape public perception and increase awareness.
$32,840
Entry-Level Salary2
$59,300
Mid-Level Salary2
$112,260
Late-Level Salary2
Concordia Nebraska

Arts Administration: Related Programs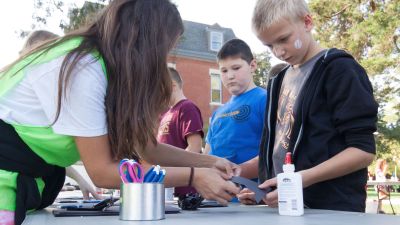 Art Education
A degree in art education from Concordia University, Nebraska gives you a broad range of skills with studio- and design-based courses that provide models for both learning and leading in a classroom. Coupled with course work in art history, you will gain exposure to a variety of media, technology, and art methods, all of which prepare you to be an art educator in a classroom or any number of other settings.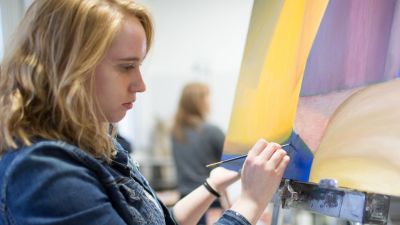 Studio Art
A degree in studio art from Concordia University, Nebraska is a degree in critical thinking, visual and spatial reasoning and creative problem solving. Through a sequence of studio and design courses, you will be introduced to a wide range of materials and procedures from basic two- and three-dimensional media to multi-disciplinary experimentation. Through historical and theoretical content, you can engage with art's critical discourse. Here, you can make connections across disciplines and learn how to use visual language to express your ideas, make social commentary, effect change and celebrate beauty. A studio art degree from Concordia Nebraska will help you not only achieve personal fulfillment through creative expression, but also give you the framework to be a professional within the art field.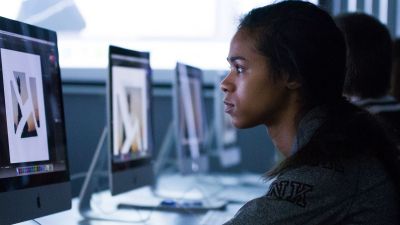 Graphic Design
As a graphic design major at Concordia University, Nebraska, you will be equipped to analyze problems and create solutions using image-, type- and web-based strategies. Through a sequence of studio and design courses that introduce a range of materials and working procedures, you will learn how to organize the flow of communication from classroom to client and into society. Concordia's graphic design program provides the educational framework, experiential training and professional preparedness necessary to compete in today's market.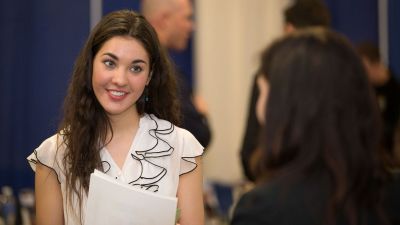 Business Administration
The business administration major provides a large scope of knowledge that will make you successful in a wide array of industries, from marketing to working in government to running a nonprofit organization.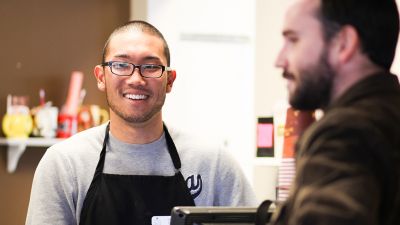 Business Communication
The business communication major at Concordia University, Nebraska will require you to think of an organization holistically, including how a consumer will receive marketing messaging, how an employee's interactions with co-workers effect productivity or how an investment by the organization communicates a business's political stance.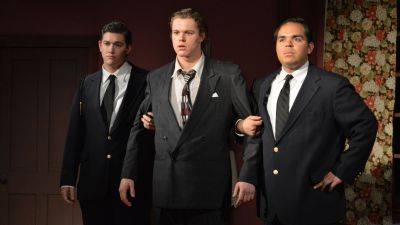 Theatre
The theatre major is a highly integrated academic program that will provide you with opportunities to collaborate and study all aspects of theatrical art, including acting, directing, playwriting, set design, technical production, dramaturgy, literary theory and the history of theatre.
1 Recent graduates attending graduate school or employed within six months of graduation.
2 Career salary and wages sourced from the U.S. Bureau of Labor Statistics.