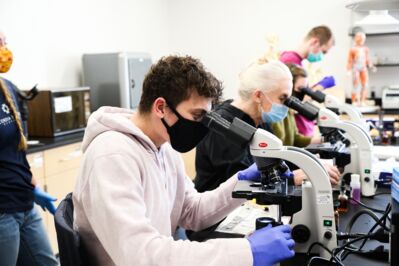 The study of biochemistry is the study of life at its most fundamental level. Using chemical principles to solve biological problems can illuminate an incredible amount of knowledge about our world. Biochemistry at Concordia University, Nebraska blends biology and chemistry by using molecular principles to investigate essential processes in living systems. Here, the biochemistry degree combines the fundamental aspects of biology, chemistry, mathematics and physics in interdisciplinary collaboration. You'll receive a broad background in the natural sciences that prepares you for a variety of post-graduation options, including research positions and graduate studies in biochemistry, professional health disciplines, biotechnology and the chemical and material sciences industries. By earning your degree in biochemistry at Concordia Nebraska, you'll position yourself at the forefront of integrative scientific discovery. Courses utilize state-of-the-art instruments and tools used in the latest biochemistry research in the field, so you're well-prepared whether you choose to start your biochemistry career right after graduation or choose to continue your studies in graduate school. The biochemistry major offers an alternative to the demanding class load required by a biology-chemistry double major. While still rigorous academically, biochemistry offers an interdisciplinary degree for those students hoping to pursue studies across both fields but combines some of the fundamental requirements of the biology and chemistry majors earned independently. In addition, the biochemistry program allows students greater freedom to explore a wide array of courses and areas within the liberal arts curriculum, as well as providing opportunity to further explore additional courses of interest within the sciences.
Program Differentiators
Core Concepts
The biochemistry program at Concordia University, Nebraska engages in the advancement of the biochemical sciences in the modern world, while integrating science and faith together, rather than seeing them as opposing ideas.
Concordia Nebraska

Biochemistry: Learning Objectives

Students in the biochemistry program at Concordia University, Nebraska will learn how to analyze scientific knowledge.

Students will learn about and take on the skills and techniques of modern experimental biochemists.

Students will be aware of current events and current biochemical discoveries.

Students will learn the technical and intellectual skills needed to produce innovative ideas in problem-solving in biochemistry and beyond.

Students will evaluate the impact of biotechnology in relation to ethics.

Students will develop the ability to take all they have learned, complete their own biochemistry research and successfully communicate the results.
Concordia Nebraska

Biochemistry: Program Goals
Students in the biochemistry program at Concordia University, Nebraska will develop a knowledge-base necessary to understand the complexities of the biology and chemistry of life.
Students will gain the technical and intellectual skills necessary to facilitate creative problem solving in the biochemical sciences and in other areas of professional and personal life.
Students will develop the attitudes and values that foster a continuing discourse about biochemistry and how it integrates with and relates to faith.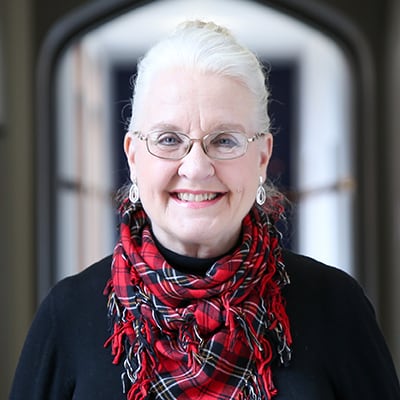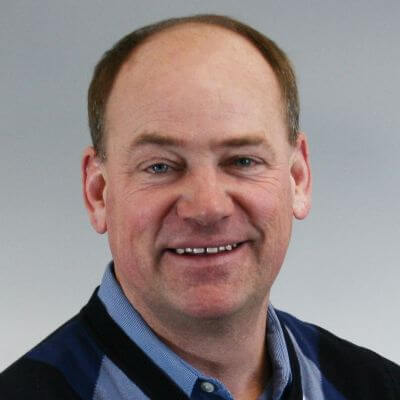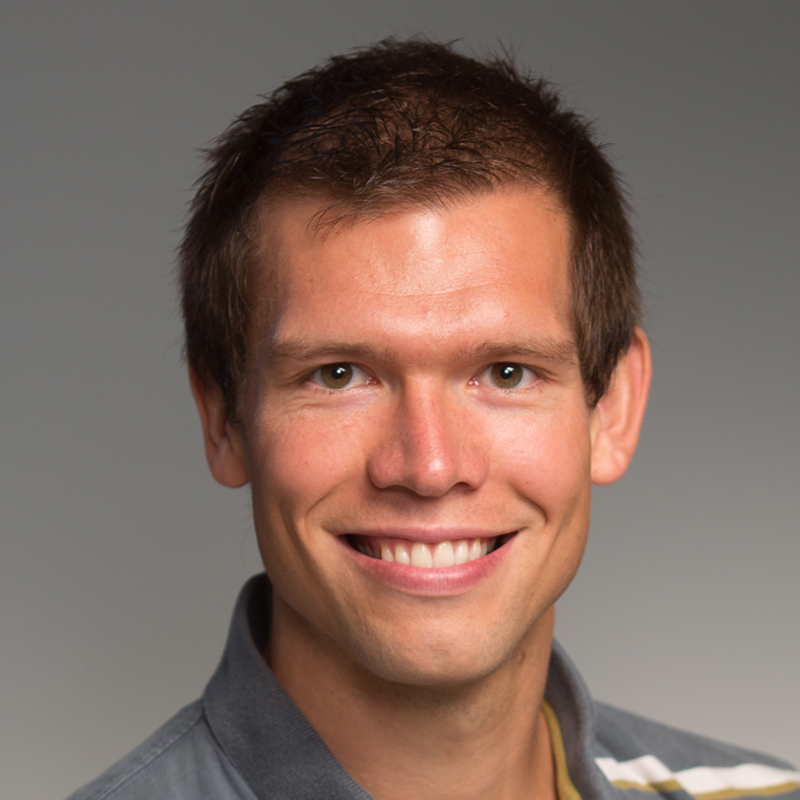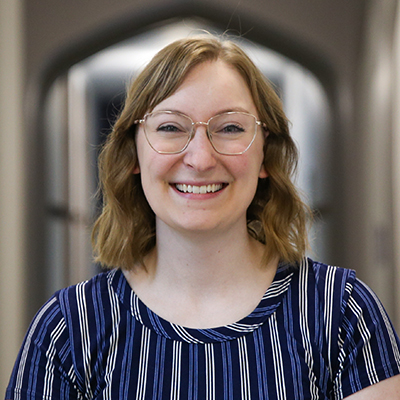 Biochemistry Faculty
As experts in biochemistry, our faculty and instructors bring years of experience to the classroom.
Concordia Nebraska

Bachelor's Degree in Biochemistry: FAQs

How do I decide between a major in biochemistry, chemistry or biology?

If you're interested in career fields that bridge the intersection between biology and chemistry, then you might want to consider a major in biochemistry. Students who major in biochemistry, chemistry or biology at Concordia Nebraska find themselves well-suited for graduate programs in the sciences, medical school, or work in biochemistry or biotechnology labs, as teachers or in other science-based careers.

Choosing between a major in biochemistry, chemistry and biology ultimately comes down to which major includes the courses you are most interested in taking and best serve your ultimate career goals; meeting with your advisor regularly can help guide which major is the right choice for you.

What can I do with a biochemistry degree?

There are many options for careers once you've earned your biochemistry degree. If you're interested in a career in biochemistry research, you might work for a government or private company that specializes in health and beauty care, chemical manufacturing, food and drink production or medical instrument or pharmaceutical development. There are also biochemical opportunities for careers in agricultural research, pharmacology, education, forensic science and more.

Nationwide, biochemistry is one of the most popular majors for students going into medical school and is particularly well-suited for students going to dental school.

The diverse applications of biochemistry, combined with the liberal arts degree you'll receive from Concordia University, Nebraska mean that your career options are nearly endless. As new and developing technologies and discoveries advance in the biochemistry field, the range and variety of career options will only continue to expand.

Do I need a graduate degree to find a career in biochemistry?

Further education isn't necessary for many careers in biochemistry, so the level of education you need will depend on what you want to do with your biochemistry degree.

If you plan on using your biochemistry degree as a research scientist in a laboratory or field setting, for instance, you may not need a graduate degree, though a master's or doctorate degree can help you earn a higher salary and progress more quickly in your chosen biochemistry field. If you're more interested in using your biochemistry degree in a career in the medical field, or to do research and teach biochemistry at a university level, you will likely need a higher degree.
Concordia Nebraska

Biochemistry: Career Outcomes
Biochemist
Biochemists use their biology degrees to understand how drugs, hormones and foods can impact living organisms. Generally, biochemists work in labs, collecting data and conducting research. They use electron microscopes and computer modeling software to view the three-dimensional structures of molecules. Biochemists may be involved in such research as studying genetic mutations in biological tissue that lead to cancer or other human and animal diseases, developing new drugs and medications or creating genetically engineered crops that are more resistant to drought or disease.
$42,990
Entry-Level Salary2
$76,690
Mid-Level Salary2
$121,360
Late-Level Salary2
Pharmacist
Pharmacists are medication experts, responsible to patients for achieving the best medication treatment outcomes at the same time assuring cost-effective and safe therapy. As a pharmacist, you would work with health care teams to advise other health professionals on the proper dose, availability, side effects and monitoring parameters for effective medication usage.
$87,790
Entry-Level Salary2
$126,120
Mid-Level Salary2
$161,250
Late-Level Salary2
Materials Scientist
Materials scientists research and study the structures and chemical properties of various natural and synthetic or composite metals, alloys, rubber, ceramics, semiconductors, polymers and glass. As a materials scientist, you would find new ways to strengthen or create materials for use in a variety of products and applications.
$52,560
Entry-Level Salary2
$99,800
Mid-Level Salary2
$159,970
Late-Level Salary2
Forensic Scientist
Forensic scientist said criminal investigations by collecting and analyzing evidence at crime scenes and in laboratories. As a forensic scientist, you will combine your knowledge of natural sciences and the criminal justice system to help solve crimes as part of local law enforcement units or with a federal agency such as the FBI. You may choose to specialize in a certain area of forensics like ballistics, trace evidence or DNA analysis.
$32,760
Entry-Level Salary2
$58,230
Mid-Level Salary2
$97,200
Late-Level Salary2
Concordia Nebraska

Biochemistry: Related Programs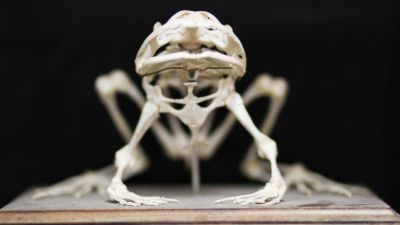 Biology
With a degree in biology from Concordia Nebraska, you will be prepared to begin a career in the biological sciences right away, or to continue your education in graduate, medical, dental or veterinary school. As a biology major at Concordia, you learn essential skills such as time management and mastering complex material, as well as studying more in-depth topics such as microbiology, human anatomy and immunology to give you the knowledge you need to be successful in the field of biology.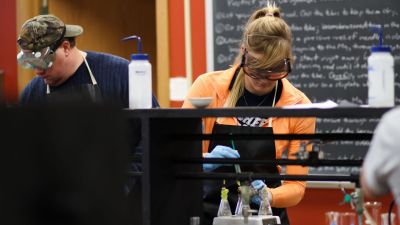 Chemistry
A degree in chemistry from Concordia University, Nebraska expands your understanding of general chemistry and gives you the practical, hands-on experience you need to continue a career in chemistry after graduation. Your classroom and chemistry lab experience will help you on your journey to use your passion for chemistry to serve in healthcare, industry, research and more.
1 Recent graduates attending graduate school or employed within six months of graduation.
2 Career salary and wages sourced from the U.S. Bureau of Labor Statistics.