B.A. B.S.

Business Administration
A degree in business administration from Concordia University, Nebraska is one of the smartest investments you can make in your future, because you can gain essential life skills, such as:
effective communication
leadership
strategic planning
problem-solving
cost management
business ethics
data evaluation
Whatever your business goals, a degree in business administration from Concordia can help you achieve them.
22:1
Student-to-faculty ratio
66%
Faculty with terminal degree
Be prepared for positions of leadership and responsibility.
Program Highlights
WHY STUDY business administration AT CONCORDIA?
As a business administration major at Concordia University, Nebraska, you'll find a distinctive blend of faith-based instruction and real-world, hands-on experience, including:
A broad exposure to the liberal arts and the analytical, interpersonal and communication skills you'll need for success in your future careers.
An inextricable foundation of Christianity woven throughout Concordia's business administration program: from faculty and administration to student activities.
A focus on being good stewards of the resources God has entrusted us to manage and acting out our faith in an ethical way.
The chance to grow in your faith and find your vocation in business.
MEET OUR EXPERT FACULTY
As experts in business administration, our faculty and instructors bring years of experience to the classroom.
Meet our students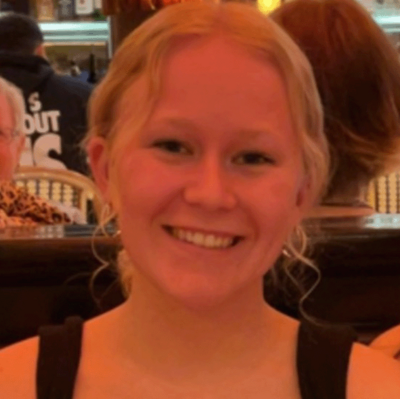 Melanie Vanness
Wasau, Neb.
I love the confidence I get when doing different activities in business such as presenting, interviewing and working in a group setting and I love that I could apply those abilities to connect with people to basically any job."
Accreditation
The College of Business at Concordia University, Nebraska has received specialized accreditation for its business programs through the International Accreditation Council for Business Education (IACBE).
Degree Goals
A business administration graduate from Concordia University, Nebraska will be able to:
Demonstrate the ability to research industry and organization best practices
Incorporate data to solve business problems
Perform basic quantitative analyses and interpret results
Implement ethical business practices
Business Minors and Concentrations
Minors
Accounting
Business
Computer Science
Marketing
Mathematics
Concentrations
Accounting
Agribusiness
Business
Communication
Entrepreneurship
Finance
Leadership
Marketing
Career Outcomes
Chief Executive Officer (CEO)
Create policies and provide overall strategic direction for your company
Work with a board of directors to make plans and coordinate operational activities
Make major corporate decisions
Administrative Service Manager
Coordinate business services
Maintain facilities and regulation compliance
Keep records
Plan budgets
Direct staff development
Management Consultant
Help businesses improve their performance by proposing more efficient operating procedures
Advise managers on increasing profitability through reduced costs and increased revenues
Cost Estimator
Collect and analyze data to assess the time, money, materials and labor required to manufacture a product or provide a service
Determine budgets for projects
FAQs
What is the difference between the bachelor of arts degree in business administration and the bachelor of science degree in business administration?

Both are great choices if you're interested in a business administration career. Ultimately, it may depend on whether you're more interested in the analytical, mathematical side of business (B.S.) or the communication and variety of the business world (B.A.). .

The B.S. includes in-depth study in one of the following concentrations:
Finance
Marketing
Communication
Accounting
Management
Agribusiness
Many students who choose to follow the bachelor of science path go into careers like finance, economics and entrepreneurship.
The B.A. in business administration allows you to pursue another liberal arts major. The B.A. includes classes focusing on
History
Communication
Writing
If you're interested in a career such as in marketing, human resources, management or a different field entirely where business sense would be helpful, then you may want the flexibility of the B.A. degree.
What can I do with a business administration degree?

One of the best things about a degree in business administration is the flexibility it can offer. Nearly every industry needs business professionals who are willing to be leaders and innovators.

Some potential career paths might include:
Accountant
Manager
Advertising executive
Sales
Human resources
Public relations
You might also wish to find a career in a completely different field and use your business administration degree to supplement your passions with business knowledge. The possibilities are limitless!
Do I need a graduate degree to get a job in business administration?

Whether or not you'll need a graduate degree in business administration depends on your future career. A bachelor's degree in business administration can give you the tools you need to work in administrative and managerial roles. If you're hoping to work in a leadership position, you may wish to continue your education and earn an MBA or other graduate degree.

If you decide that earning your graduate degree in business administration is something you want to do and you meet the appropriate criteria, you can take master of business administration courses at Concordia Nebraska that count toward your undergraduate major while you earn credit toward an MBA degree.
What kind of internships are available for business administration majors at Concordia University, Nebraska?

Internships are essential to success for business students at Concordia. We believe in hands-on, experiential learning that can give you the extra push to conquer business administration principals and be the most effective leader you can be. Our students have interned throughout the United States at places such as the Mayo Clinic, Koch Industries and The Carlson Marketing Group. There are also plentiful opportunities to intern close to campus in Seward and Lincoln.
Related Programs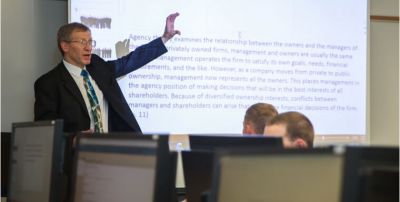 Accounting
A degree in accounting from Concordia University, Nebraska gives you the education to succeed in just about any aspect of the business world. Here, you get the foundation you need to become a certified public accountant, work for government institutions or become a partner in a private accounting firm. Pursue a career in finance or corporate management accounting, become an entrepreneur or find any number of other careers in accounting to ignite your passion for business.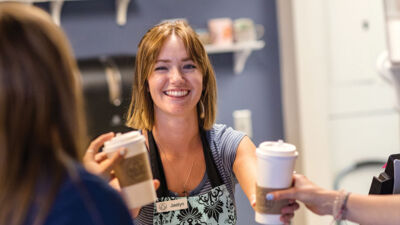 Business Communication
The business communication major at Concordia University, Nebraska will require you to think of an organization holistically, including how a consumer will receive marketing messaging, how an employee's interactions with co-workers effect productivity or how an investment by the organization communicates a business's political stance.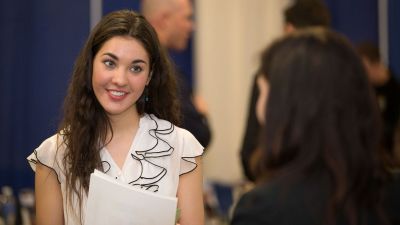 Business Administration
The business administration major provides a large scope of knowledge that will make you successful in a wide array of industries, from marketing to working in government to running a nonprofit organization.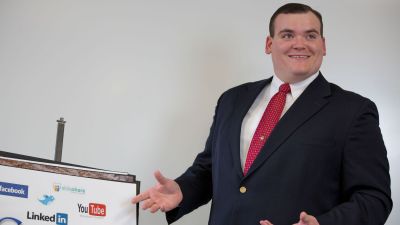 Marketing
A bachelor of science degree in marketing from Concordia University, Nebraska will acquaint you with major marketing concepts and practices. You will develop the skills you need to effectively position your company as an industry leader and efficiently reach target audiences.
1 Recent graduates attending graduate school or employed within six months of graduation.