Church Work Preparation
At Concordia, we equip students to serve as the hands and feet of Christ and be His witnesses through our church work programs. Whether you want to be a Lutheran educator or Director of Christian Education or a pastor, deaconess or parish musician, you'll be prepared to share the love of Jesus around the world.
100%
geographically mobile church workers obtained positions in three months
Pre-Seminary/Pre-Deaconess
Pre-seminary and pre-deaconess students major in any program the university offers— history, education, math, art, music, business, to name a few. You'll add language, philosophy and public speaking classes that will give you a solid, well-rounded education before moving on to the seminary.
Director of Christian Education
Directors of Christian Education help guide and educate God's people in every stage of their lives. Your academic experience will involve ministry-focused classes, along with classes required to earn a bachelor's degree in education, psychology, behavioral science or theology to equip you for all aspects of your leadership role in the church. You will also gain experience as a DCE in the field as an intern.
Teacher
You can combine your passion for your faith with a goal of positively impacting children by pursuing Concordia's teacher education program. Early childhood, elementary, middle and secondary levels are available, along with English as a Second Language/English Language Learners and special education programs. Concordia Nebraska places the most graduates in Lutheran schools each year.
Director of Parish Music
Under the guidance of published composers, experienced church musicians and award-winning faculty, you'll be equipped to lead through musical praise. Concordia Nebraska has the largest music program among the Concordia University System schools and features a state-of-the-art music technology lab, a 38-rank Casavant Frères organ, a Steinway concert grand piano, 12 other organs, 33 pianos, 27 practice rooms and a recently renovated recital hall.
Our Church Work Students' Impact on the LCMS
We develop more professionals who provide service to the church through their church work careers than any other Concordia. 27% of current LCMS Church Workers who attended a CUS institution were trained at Concordia University, Nebraska.
Fulfill Your Calling
Jonathan wants to serve and help people, and for him, the best way to do that is by becoming a pastor.
"To serve in my future role as a DCE, I want to be able to have the theological answers that they may be seeking, and be able to best teach the children that are going to grow up to become the adults of our denomination."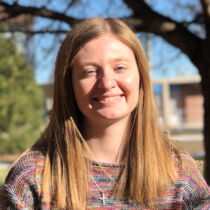 Hannah Birtell
Holdrege, Nebraska
View Hannah's story
"At Concordia, you can unapologetically go into a Christian profession. There is a great community of people interested in the same thing as you, that is unsurpassed by any public institution."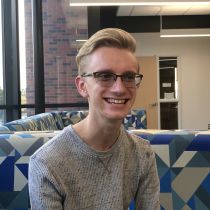 Caleb Jalas
Deshler, Neb.
View Caleb's story
"There are so many ministry opportunities on campus. I enjoy being able to worship at chapel and PRAISE. I also enjoy being able to use my gifts to serve through Mission Minded Students and Concordia Youth Ministry."

Chloe Dahn
Decatur, Ill.
View Chloe's story
Church Music
100%

career outcome rate

Director of Christian Education

100%

career outcome rate

Early Childhood Birth-3rd Grade Inclusive Education
100%

career outcome rate

Elementary Education
100%

career outcome rate

Middle Level Education
100%

career outcome rate

Music Education
98%

career outcome rate

Pre-Deaconess
100%

career outcome rate

Pre-Seminary
100%

career outcome rate

Secondary Education
100%

career outcome rate

Special Education
100%

career outcome rate
Contact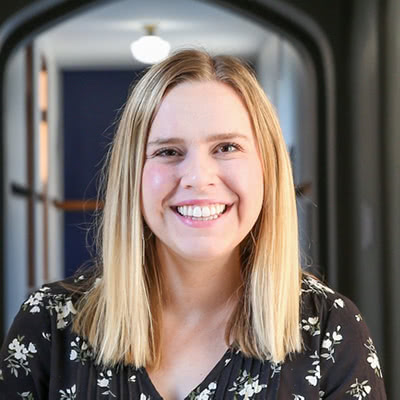 Olivia Johnson
Admissions Counselor
Undergraduate Admissions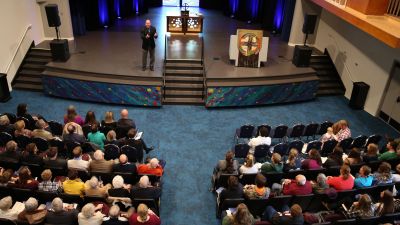 Church Work Scholarships
At Concordia Nebraska, we're dedicated to equipping church workers who will serve The Lutheran Church – Missouri Synod (LCMS) and other Christian denominations through five ordained and commissioned ministries. We seek to prepare you with the knowledge and skills you'll need to pursue your vocation and lead in God's church.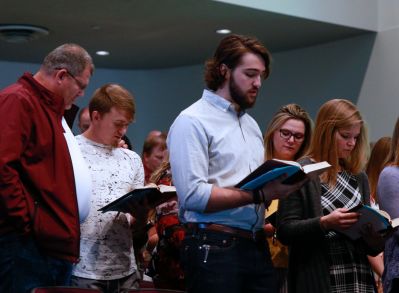 Faith-Based Scholarships
Concordia offerers scholarships to students enrolling in one of the university's church work programs (Director Of Christian Education, Director Of Parish Music, Lutheran Teacher Diploma, Pre-Deaconess and Pre-Seminary).