With a bachelor's degree in criminal justice from Concordia University, Nebraska, you'll learn to use scientific perspectives and methodologies to examine society's response to crime in local communities and around the world.
Here, you'll
Examine the moral and ethical issues that arise when dealing with crime and justice.
Discuss how we can improve the justice system for the future.
Receive hands-on learning experiences through internships and class projects.
Better understand the careers that a degree in criminal justice can offer you.
Gain a deeper understanding of the field of criminal justice and the society in which it functions.
18:1
Student-to-faculty ratio
100%
Faculty with terminal degree
Serve the criminal justice system with the knowledge, principles and ethics necessary to successfully protect and uphold the law.
Program Highlights
WHY STUDY CRIMINAL JUSTICE AT CONCORDIA?
At Concordia University, Nebraska, you will be prepared for a career in criminal justice or further education such as earning your social work or law degree.
A dedicated crime scene house located near campus means you can experience forensic science first-hand and train to investigate real-world crime scenes.
Internships
Concordia students have interned with organizations such as:
FBI
Seward Police Department
Seward County Court System
Lancaster County Sheriff's Department
Nebraska State Penitentiary
Nebraska Department of Corrections' Diagnostic and Evaluation Center
Lancaster County Drug Court
Seward County Attorney's Office
MEET OUR EXPERT FACULTY
As experts in criminal justice, our faculty and instructors bring years of experience to the classroom.
Meet our students
Monica Reed
Carthage, New York
I want to work on the public service side of criminal justice. I want to be a figure of stability in a community. If I have the opportunity to be someone people can trust in stressful situations, I want to pursue that.
Accreditation
Concordia University, Nebraska is accredited by the Higher Learning Commission, a regional accreditation agency recognized by the U.S. Department of Education.
Degree Goals
A criminal justice graduate from Concordia University, Nebraska will be able to:
Read, analyze and apply criminal justice texts, laws and cases.
Gain basic knowledge of criminal and civil laws and judicial procedures.
Examine the moral codes and ethical decisions involved when working within the justice system.
Be prepared to work in the criminal justice field with sensitivity and recognition of cultural and socioeconomic differences.
Human and Social Sciences Minors
Criminal Justice
Gerontology
Pre-Law
Psychology
Sociology
Career Outcomes
Correctional Officer
Oversee individuals who have been arrested and are serving time in jail or prison
Enforce rules and keep order
Maintain security by settling disputes between inmates
Aid in the rehabilitation of offenders
Forensic Scientist
Aid criminal investigations by collecting evidence at crime scenes
Analyze evidence in a lab
Police Officer
Protect and serve the citizens in your county, region or city
Enforce the law by arresting criminals and preventing crimes
Paralegal
Assist a lawyer or team of lawyers
Draft documents, conduct legal research and investigations
Assist during trials
Collect evidence to be used in court
Attorney
Represent clients in criminal and civil litigations and other legal proceedings
Draw up legal documents and advise clients on legal transactions
FAQs
What can I do with a criminal justice degree?

There are many different areas of specialization in which you can find a career once you've earned your bachelor's degree in criminal justice, such as
law enforcement officer
crime scene investigator
forensic scientist
attorney
correctional officer
parole officer
prison warden
There are also opportunities with a criminal justice degree to focus on a specialized field of study or concentration. You could choose to work in
computer forensics
counterterrorism
criminal psychology
emergency management
Is criminal justice the right career path for me?

Criminal justice offers many varied options for careers that are both challenging and rewarding. Maybe you're interested in the way the justice system works or why criminals behave the way they do, you want to help rehabilitate those who have been incarcerated, or you enjoy puzzles and want to work solving crimes. If you have a passion for helping people and want to uphold and enforce laws, then a career in criminal justice may be the right choice for you.
Do I need a graduate degree in criminal justice?

Many careers in criminal justice require only a bachelor's degree. However, as the field of criminal justice grows, and competition becomes fiercer, earning a master's degree in criminal justice may help you stand out and advance your career.

If you plan to become an attorney or judge or find another vocation in criminal law, you will have to continue your education in law school. A bachelor's degree in criminal justice from Concordia University, Nebraska prepares you with the knowledge and experience you need to continue on to a graduate or law degree, should you decide to.
What is the average annual salary for a criminal justice major?

The salary for a career in criminal justice depends on the area you choose to focus on. According to the Bureau of Labor Statistics, correctional officers make an average annual salary of $42,820. Police officers and law enforcement agents average $61,600, while private investigators make $48,190. A forensic psychologist's average salary is $75,230, while forensic science technicians average $56,750. If you're more interested in criminal law or the legal profession, paralegals and legal secretaries average $49,500 annually, while criminal lawyers can average as much as $118,160 per year.
Related Programs
Psychology
The bachelor's degree in psychology at Concordia is ideal for students seeking a strong theoretical foundation in the field of psychology. Offering a diverse psychology curriculum, Concordia Nebraska's psychology professors use approaches that range from the scientific to philosophical and the experimental to the theoretical.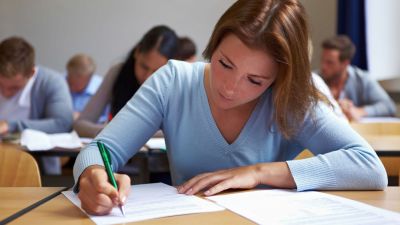 Behavioral Science
In Concordia's behavioral science program, you will study a combination of sociology, psychology and other social sciences to examine complex problems of human interaction and behavior. With this degree, you will gain skills that can be applied in many professions that require an understanding of people and their interactions from individual, group and societal levels.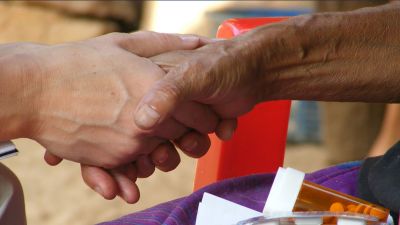 Pre-Social Work
Concordia University, Nebraska's pre-social work program is designed to prepare you for success in graduate school and your eventual career in social work
1 Recent graduates attending graduate school or employed within six months of graduation.