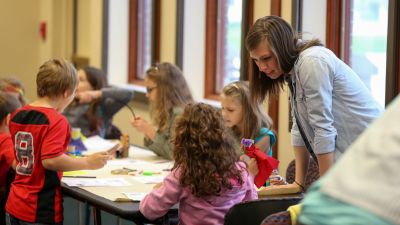 B.S.Ed.

Elementary Education

Major

Minor

Teaching Endorsement
100%
career outcome rate1
12:1
Student-to-faculty ratio
90%
Faculty with terminal degree
Elementary school teachers are compassionate, understanding and kind. They are passionate about teaching and learning. Though the job can be challenging, the diligence and commitment of great teachers can inspire and invigorate students at a crucial point in their development. If you want to influence the next generation of students, then a degree in elementary education from Concordia University, Nebraska might be the right choice for you!
As an elementary educator, you are certified to teach children in kindergarten through sixth grade. You will typically spend the day with the same group of students, teaching them foundational skills in a wide variety of subjects. The liberal arts education you will receive at Concordia University, Nebraska, along with subject-specific methodology courses in the education department, will prepare you to be an outstanding elementary school teacher.
Along with being great teachers, elementary educators need to be exceptional leaders who strive to build enthusiastic, stimulating and inclusive classroom environments. Children thrive in settings where they feel valued and cared for. You will have the opportunity to help students build relationships, develop social skills and begin positive learning habits that will equip them for success as life-long learners.
Within the elementary education program at Concordia University, Nebraska, you have the opportunity to specialize in an additional area. Along with your elementary education endorsement, you can also become endorsed in an area like Early Childhood Education, Middle Level Education, Special Education, or English as a Second Language. Having multiple endorsements broadens the ages and types of classrooms that you can teach in the future.
At Concordia Nebraska, you will be prepared to be an effective teacher, leader and learner. Because we offer two different 8-week student teaching opportunities, you will get to experience students of different grade levels in different settings around the country and world. You will work closely with elementary education teachers who are experts in their field, as well as your professors and teacher mentors, so you are equipped to teach right after graduation.
Become an elementary education teacher and change the lives of your students!
Program Differentiators
Core Concepts
The elementary education program at Concordia University, Nebraska prepares passionate teachers at the elementary level (Kindergarten through sixth grade) who are equipped to be effective educators, leaders and learners who promote student growth and learning in their classrooms.
Prof. Shanna Opfer - Education
Education professor Shanna Opfer wants you to know that as a teacher you may not see the end results of your hard work. But if you put your trust in God, He will do amazing things. Learn more about Professor Opfer in this Faculty 5 video.
Concordia University - Education Department
I was surprised by how friendly and approachable all of my professors were. You'll find a lot of really caring people in the education department who are interested in your personal well-being, as well as your academic success.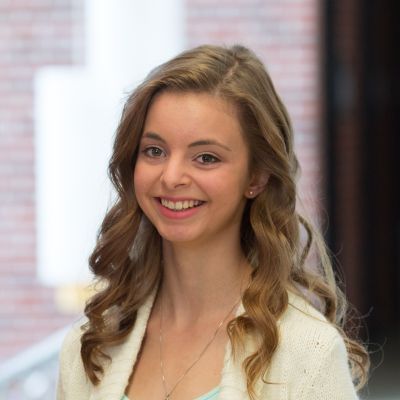 Sarah Brutlag
St. Louis, Missouri
Read Sarah's story
Resource Articles
Concordia Nebraska

Elementary Education: Learning Objectives

Students will be able to analyze and apply elementary education learning principles, knowledge or individual learner characteristics and teaching strategies.

Students will demonstrate an understanding of cognitive, affective and motor development of children and adolescents in elementary grades as they relate to students' intellectual, social and personal growth.​​​​​

Students will communicate elementary education principles effectively in oral communication, written materials and instructional technology.

Students will plan instruction based on knowledge of elementary education, students in the community and state performance standards.
Concordia Nebraska

Elementary Education: Program Goals
Students will demonstrate essential knowledge of elementary school curriculum standards, specifically related to reading, writing, science, math and social studies.
Students will be able to successfully plan, implement and evaluate classroom differentiated instruction to effectively maximize elementary students' learning potentials, including the use of instructional technology and literacy.
Students will demonstrate comprehensive knowledge and skills for effectively assessing elementary school children's learning in the classroom.
Students will continually improve their professional growth through the practice of inquiry and reflection as an elementary classroom teacher and leader.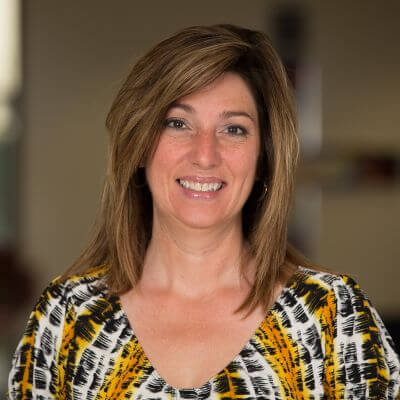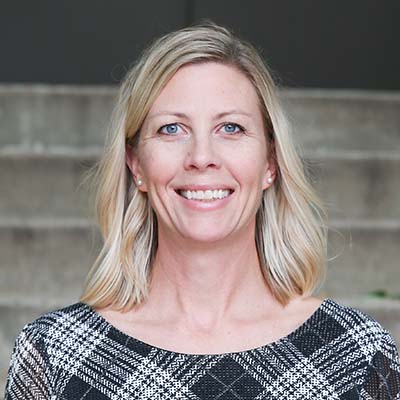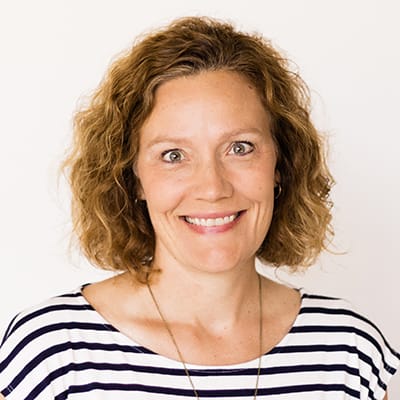 Elementary Education Faculty
As experts in elementary education, our faculty and instructors bring years of experience to the classroom.
Meet the faculty
Concordia Nebraska

Elementary Education: FAQs

What are the requirements to become an elementary school teacher?

To teach elementary school, you need a bachelor's degree in elementary education or in a related area of study such as early childhood or middle level education. Prospective teachers must take courses that teach both content and instructional methodologies to teach all of the subjects taught in the elementary grades, such as math, English, reading, science and social studies. You will also need over 100 hours of field experience and 16 weeks of successful student teaching in elementary classrooms.

What can I do with an elementary education degree?

Most people who earn an elementary education degree choose to become elementary teachers. That's not the only option for your bachelor's degree in education from Concordia Nebraska, however. As with most liberal arts degrees, your elementary education major can be incredibly flexible. You might choose to work as a youth organization director, museum educator or behind the scenes in school administration, curriculum design or education policy. A degree in elementary education provides a good foundation for further degrees that may equip you to become a guidance counselor or school psychologist.

Why is elementary education important?

Elementary school is a vital time in children's lives. It's the time when they'll learn to love learning. As an elementary educator, you'll teach your students learning and study habits that they'll carry with them for their entire educational journey. You'll also help them learn fundamental social skills. The elementary education years are important for enhancing your students' development of both personality and foundational educational experiences and content.

What other skills or knowledge will help me in my career as an elementary teacher?

Specialized preparation in in-demand areas can help prospective elementary teachers be competitive in the job market. In many states, there is currently a high demand for elementary educators who have endorsements in math and science. Many areas also have need of bilingual teachers, as well as shortages of teachers who are willing to work in urban or rural school districts. Any of these extra skills can help you gain an edge when you start looking for jobs in elementary education.

What student teaching opportunities are available in elementary education from Concordia University, Nebraska?

Concordia Nebraska's elementary education program includes a student teaching requirement in order to finish your degree. That ensures that you are fully prepared to deal with the types of situations and students you will encounter in a real-world elementary school classroom, while also offering you the support of professors who are the best in their field, as well as veteran teachers in the school where you student teach.

If you're interested in international student teaching, Concordia Nebraska students have the opportunity to student teach at Lutheran or Christian international schools in places like Viet Nam, China, Ecuador, Slovakia and Australia. Concordia can also help you with summer internships and practicum experiences that fit your elementary education interests.

Concordia also offers you the opportunity to gain valuable elementary education field experience outside of your student teaching in local schools, camps and as part of outreach programs. That exposure can give you additional chances to practice your educational skills and equips you to be a minister for the Gospel.
Concordia Nebraska

Elementary Education: Career Outcomes
Guidance Counselor
School guidance counselors help guide children through academic, personal, parental and social pressures. As a counselor, you would help the students in your school reach their full potential, acting as an advocate for their mental health and a valuable resource for their educational advancement. Concordia Nebraska's master's degree in school counseling can help you on your path to becoming a school counselor.
$33,610
Entry-Level Salary2
$56,310
Mid-Level Salary2
$94,690
Late-Level Salary2
Curriculum Developer
Elementary curriculum developers work with classroom teachers to help them develop instructional materials, observe teachers to make recommendations to increase student performance and may be involved in training elementary teachers. As a curriculum developer, you would interpret state guidelines and make changes to school curricula to ensure elementary schools meet state standards.
$46,550
Entry-Level Salary2
$62,300
Mid-Level Salary2
$83,240
Late-Level Salary2
Elementary School Teacher
As an elementary school teacher, you would instruct students in basic academic, social and other formative skills in a public or private school. You would be responsible for creating inclusive lesson plans, implementing a curriculum and working with each of your students to discover the most effective way of teaching and nurturing them.
$37,340
Entry-Level Salary2
$57,160
Mid-Level Salary2
$92,770
Late-Level Salary2
Concordia Nebraska

Elementary Education: Related Programs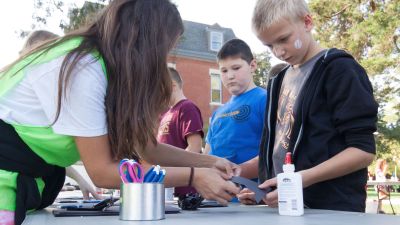 Art Education
A degree in art education from Concordia University, Nebraska gives you a broad range of skills with studio- and design-based courses that provide models for both learning and leading in a classroom. Coupled with course work in art history, you will gain exposure to a variety of media, technology, and art methods, all of which prepare you to be an art educator in a classroom or any number of other settings.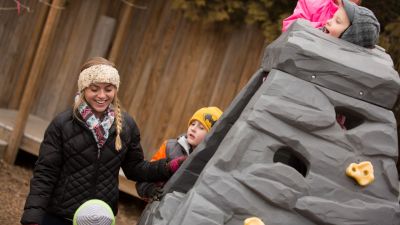 Early Childhood Birth-3rd Grade Inclusive Education
The early childhood education program at Concordia University, Nebraska equips teacher candidates with a current and well-researched curriculum to help you teach children at a critical stage in their growth and development by creating an education program specific to their needs. In addition to adding the supplemental early childhood endorsement to an elementary teaching degree, Concordia Nebraska also offers a stand-alone, birth through third grade inclusive program.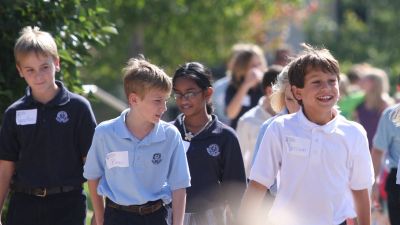 Middle Level Education
The middle level education program at Concordia Nebraska connects theory with practice to prepare graduates to teach grades 5 through 9 in both self-contained and departmentalized classrooms. As a middle level education major, you will choose from among math, science, social sciences and language arts and have the opportunity to add a second subject from those or Spanish, physical education and ELL/ESL, allowing your passion for teaching to connect with your subject-area passions, which you can share with your students.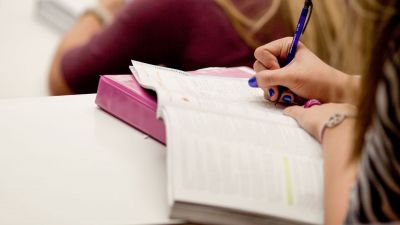 Christian Education Leadership
The Christian education leadership major from Concordia University, Nebraska can help you serve Christ's church through education as a Director of Christian Education (DCE), youth or camp ministry leader, Christian teacher or as a national or international missionary by equipping you to bring Christian values and leadership to God's people in a church or school.
1 Recent graduates attending graduate school or employed within six months of graduation.
2 Career salary and wages sourced from the U.S. Bureau of Labor Statistics.