B.S.Ed.

Elementary Education

Major

Teaching Endorsement
Concordia University, Nebraska's elementary education program, with subject-specific methodology courses, unique student teaching and field experiences and expert faculty, will prepare you to be an outstanding elementary school teacher.
Here, you will learn to:
Be an exceptional leader;
Create a stimulating and inclusive classroom environment;
Build relationships with students, parents and administrators; and
Help students develop social skills and learning habits that will equip them for success as lifelong learners.
100%
career outcome rate1
12:1
Student-to-faculty ratio
90%
Faculty with terminal degree
Become an elementary education teacher and change the lives of your students!
Program Highlights
WHY STUDY ELEMENTARY EDUCATION AT CONCORDIA?
Concordia's education program prepares teachers to lead, teach and serve from a foundation of faith that asserts the value of every individual. Education majors will sharpen their God-given gifts as they learn to minister to future students, families, churches and communities.
Certification
The undergraduate education programs at Concordia are approved by the Nebraska Department of Education and lead to a teaching certificate from the State of Nebraska.
Field Experience
To complete your required 100 hours of field experience, you will be intentionally placed in a variety of classrooms and schools throughout your four years here. That way, you get first-hand experience that aligns with what you are learning in your college classroom.
Student Teaching
Concordia is one of only a handful of universities that provides education majors with two unique student teaching experiences:
8 weeks Student teaching in a local school
8 weeks Student teaching in a different town, state or country
This approach provides education majors with diverse experience in a school setting with new students and teachers, often in a location they have never been to.
Elementary Education Program Director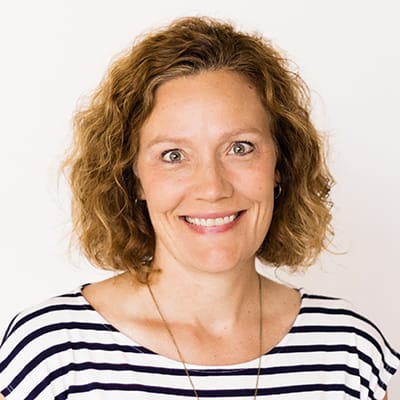 Dr. Shanna Opfer
Associate Professor of Education, Elementary Education Director
Department of Education
Meet our students
Dorothy Cook
Anchorage, Alaska
There's so much that goes into being a teacher, and the methods we're learning to do this job correctly are based on research, which I really appreciate. The professors in this department are phenomenal.
Accreditation
Concordia University, Nebraska is accredited by the Higher Learning Commission, a regional accreditation agency recognized by the U.S. Department of Education.
All education programs leading to teacher certification or endorsement are approved by the Nebraska Department of Education and the Council for Accreditation of Educator Preparation.
Degree Goals
An elementary education graduate from Concordia University, Nebraska will be able to:
Demonstrate essential knowledge of elementary school curriculum standards, specifically related to reading, writing, science, math and social studies.
Successfully plan, implement and evaluate classroom differentiated instruction to effectively maximize elementary students' learning potential, including the use of instructional technology and literacy.
Demonstrate comprehensive knowledge and skills for effectively assessing elementary school children's learning in the classroom.
Continually improve their professional growth through the practice of inquiry and reflection as an elementary classroom teacher and leader.
Optional Teaching Diplomas
Lutheran Teacher Diploma (LTD): For students who wish to be commissioned ministers who teach in schools of The Lutheran Church—Missouri Synod
Christian Teacher Diploma (CTD): For students who wish to teach in Christian parochial schools
International Teaching Diploma (ITD): For students who wish to teach in international schools
Supplemental Endorsements
American Sign Language
Christian Educational Leadership
Coaching
Early Childhood
English as a Second Language
Information Technology
Middle Level
Special Education
Subject Concentrations
Art
General Science
Language Arts
Mathematics
Modern Language
Multidisciplinary
Music
Physical Education
Social Science
Career Outcomes
Elementary School Teacher
Instruct students in basic academic, social and other formative skills
Teach in a public, private or Christian school
Create inclusive lesson plans, implement a curriculum and work with each student to discover the most effective method of teaching
Guidance Counselor
Curriculum Developer
Develop instructional materials
Observe teachers to make curriculum recommendations to increase student performance
Ensure school curricula meets state guidelines
FAQs
What are the requirements to become an elementary school teacher?

To teach elementary school, you need:
A bachelor's degree in elementary education or in a related area of study such as early childhood or middle level education
Courses that teach both content and instructional methodologies to teach all of the subjects taught in the elementary grades, such as math, English, reading, science and social studies
Over 100 hours of field experience
16 weeks of successful student teaching in elementary classrooms
You will meet all of the requirements with a degree in elementary education from Concordia University, Nebraska.
What can I do with an elementary education degree?

Most people who earn an elementary education degree choose to become elementary teachers. That's not the only option for your bachelor's degree in education from Concordia Nebraska, however. As with most liberal arts undergraduate degrees, your elementary education major can be incredibly flexible. You might choose to work as
a youth organization director
museum educator
school administrator
curriculum designer
Or, with further degrees, a guidance counselor or school psychologist
Why is elementary education important?

Elementary school is a vital time in children's lives. It's the time when they'll learn to love learning. As an elementary educator, you'll teach your students learning and study habits that they'll carry with them for their entire educational journey. You'll also help them learn fundamental social skills. The elementary education years are important for enhancing your students' development of both personality and foundational educational experiences and content.
Related Articles
Related Programs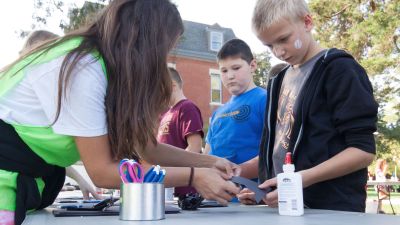 Art Education
A degree in art education from Concordia University, Nebraska gives you a broad range of skills with studio- and design-based courses that provide models for both learning and leading in a classroom. Coupled with course work in art history, you will gain exposure to a variety of media, technology, and art methods, all of which prepare you to be an art educator in a classroom or any number of other settings.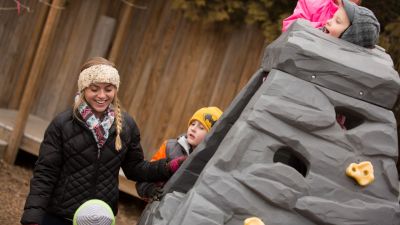 Early Childhood Birth-3rd Grade Inclusive Education
The early childhood education program at Concordia University, Nebraska equips teacher candidates with a current and well-researched curriculum to help you teach children at a critical stage in their growth and development by creating an education program specific to their needs. In addition to adding the supplemental early childhood endorsement to an elementary teaching degree, Concordia Nebraska also offers a stand-alone, birth through third grade inclusive program.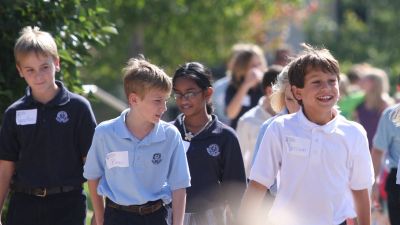 Middle Level Education
The middle level education program at Concordia Nebraska connects theory with practice to prepare graduates to teach grades 5 through 9 in both self-contained and departmentalized classrooms. As a middle level education major, you will choose from among math, science, social sciences and language arts and have the opportunity to add a second subject from those or Spanish, physical education and ELL/ESL, allowing your passion for teaching to connect with your subject-area passions, which you can share with your students.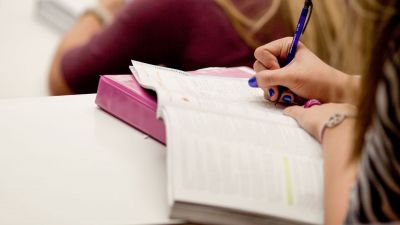 Christian Education Leadership
The Christian education leadership major from Concordia University, Nebraska can help you serve Christ's church through education as a Director of Christian Education (DCE), youth or camp ministry leader, Christian teacher or as a national or international missionary by equipping you to bring Christian values and leadership to God's people in a church or school.
1 Recent graduates attending graduate school or employed within six months of graduation.