B.A.

English

Major

Minor

Teaching Endorsement
The skills you develop as an English major, like writing, editing, problem solving, critical thinking and analysis, are highly prized by employers in every profession. In this age of information and technology, these talents are more in-demand than ever before. Writing, communication skills, adaptability and the ability to work independently are desirable qualities for any career you choose, making your English degree extremely valuable. The knowledge you acquire as an English major will never be obsolete.

An English degree from Concordia University, Nebraska will help you develop these abilities in a Christian, collaborative environment, while cultivating independent thought and responsible leadership to help you better serve, no matter your chosen vocation.
15:1
Student-to-faculty ratio
Choose the right words, cultivate your curiosity and open up your world.
Program Highlights
WHY STUDY ENGLISH AT CONCORDIA?
The Concordia University, Nebraska Department of English maintains high standards of academic integrity and Christian responsibility.
In our courses, we
help students to see the historical and cultural significance of literature
teach them to apply methods of literary scholarship
promote careful reading
encourage critical thinking and
model Christian scholarship and thoughtful discussion processes.
Theatre
Theatre at Concordia University, Nebraska is an active part of campus life and well-integrated into a variety of degrees in education and liberal arts programs, such as the English program.
Clubs
Concordia Nebraska's chapter of Sigma Tau Delta, a national honor society for students studying English, is devoted to promoting scholarship among students of English at Concordia and interest in English language and literature among all students on campus.
MEET OUR EXPERT FACULTY
As experts in English, our faculty and instructors bring years of experience to the classroom.
Meet our students
Haleigh Fitzsimmons
Lincoln, NE
I want to be a published author and teach at the collegiate level. It took a lot of research to get to the point when I actually felt comfortable pursuing this future, but it is so worth it.
Accreditation
Concordia University, Nebraska is accredited by the Higher Learning Commission, a regional accreditation agency recognized by the U.S. Department of Education.
Degree Goals
An English program graduate from Concordia University, Nebraska will be able to:
employ critical reading as an effective basis of literary inquiry, through close reading of form and discourse and through engagement with literary contexts.
analyze the complex relationship between authors, texts and social, political, religious and historical contexts.
develop strong oral communication and writing skills, including clear expression and sound mechanics.
appreciate the aesthetics of the English language as a means of understanding and expressing human experience.
English, Communication and Theatre Arts Minors
Communication
Composition and Rhetoric
English
Interpersonal Communication
Journalism and Public Relations
Literature
Theatre
Writing
Career Outcomes
Magazine Editor
Assign articles to writers
Correct spelling, grammar and overall tone of articles
Oversee magazine content
Journalist
Inform the public about current events and what is happening in the world
Work in television, radio, print and/or online news channels
Gather information, conduct interviews and investigate news stories
Web Content Manager
Work closely with project teams, editors, back-end developers and designers to coordinate website content
Plan and develop content, style and appearance
Analyze website usage and search engine optimization keywords
FAQs
What can I do with an English degree?

Studying English prepares you for a diverse range of professional fields, from teaching to journalism to law to the fine arts. Many English majors also pursue careers in technology, medicine or social work. As an English major, you will develop your critical thinking abilities, communication skills and persuasiveness, all of which will serve you in a wide range of fields.

With a degree in English from Concordia University, Nebraska, you will be primed for a career in teaching, law, publishing, public relations, creative writing, marketing and so much more.​​​​​
What sets Concordia Nebraska's English program apart from other English programs?

At Concordia, we believe the starting point for all studies in English is the development of the individual student's voice. Both in and out of the classroom, you will find space to examine who you are, what you believe and how you can impact others. As a Christian institution, we promote rigorous inquiry and charitable engagement with the world around us.

Together with your English professors, you will learn to exercise your voice in prose and poetry, in research and relationships. Although you will discuss challenging ideas and explore diverse viewpoints, your English professors will maintain a focus on you as an individual and how you best learn.​​​​​
What are some of the study abroad options for English majors at Concordia Nebraska?

Many of your most memorable and rewarding experiences at Concordia will happen outside the classroom. In keeping with our mission, Concordia offers a wide variety of hands-on learning opportunities to enrich your college experience and help you become a more effective servant leader.

In addition to international internship opportunities, mission trips and service learning, Concordia offers study tours specific to those who are passionate about English. For instance, the London literary tour explores literary, historical and cultural areas of various cities in the United Kingdom and mainland Europe each year.
Related Programs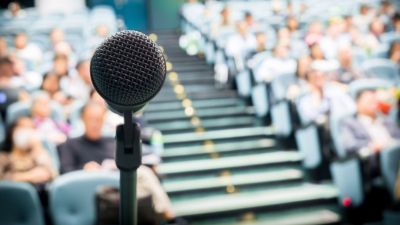 Applied Communication
Applied communication is one of the most versatile majors available. A degree in applied communication can prepare you for a traditional career path as a communication specialist in small businesses, government offices and non-profit organizations. With the bachelor's degree in applied communication, you can also find work in journalism, marketing, education, entertainment or any number of other career fields.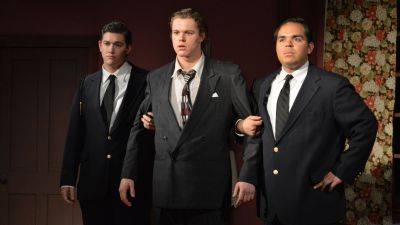 Theatre
The theatre major is a highly integrated academic program that will provide you with opportunities to collaborate and study all aspects of theatrical art, including acting, directing, playwriting, set design, technical production, dramaturgy, literary theory and the history of theatre.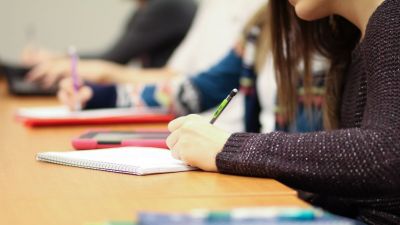 Journalism and Public Relations
In Concordia University, Nebraska's journalism and public relations program, we will help you develop your thinking, writing and speaking skills so you are able to size up situations, determine what's happening and report information accurately, quickly, honestly and responsibly.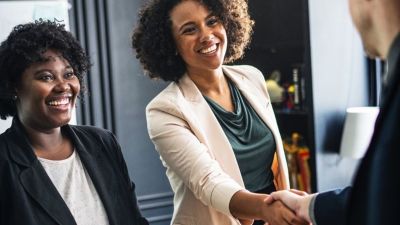 Strategic Communication
A degree in strategic communication opens up a lot of possibilities for employment in a field that you're passionate about. You might choose to pursue a career in a wide range of strategic communication and public relations professions including: account management, advertising management art direction, audience research, copywriting, digital strategy, marketing, media planning, public relations, strategic communication research, sports and entertainment promotion, social media management and sports information.
1 Recent graduates attending graduate school or employed within six months of graduation.