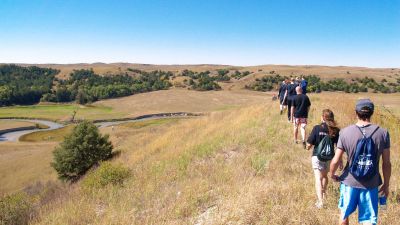 B.A.

Geography

Major

Minor

Teaching Endorsement
15:1
Student-to-faculty ratio
100%
Faculty with terminal degree
Geography majors study how the world works, from Earth's physical features to climate changes to cultural relationships between people and the land. They address some of the world's most urgent challenges, from globalization to world hunger, agricultural development to economic inequality, immigration to global health. Geography majors study how humans affect the natural environment and how the distribution of natural resources drives human activity. By investigating space and place, geographers can better understand the physical and social processes that shape our planet and use that information to address societal and environmental challenges.
The geography program at Concordia University, Nebraska will help you explore why places are diverse economically, politically and culturally, and how humans shape and are in turn shaped by our environment. At Concordia Nebraska, you will combine rigorous scientific study with deeply conceptual theoretical analyses to learn more about God's world and our place in it. You will have the opportunity for the hands-on application of geospatial technologies and will learn to map projects using Global Positioning System (GPS), Geographic Information Systems (GIS) and remote sensing. You will have the opportunity to conduct and present original research on geography topics that matter to you, and experience fieldwork and travel both nationally and internationally as part of your classes.
If you're curious about how humans interact with the environment and want to help solve geographical problems in order to build a more sustainable world, then a degree in geography from Concordia University, Nebraska might be the right choice for you!
Program Differentiators
Core Concepts
The geography program at Concordia University, Nebraska equips students through an integrative and broadly-based curriculum with a solid foundation in geographic principles and perspectives and the professional skills to put them into practice so that they can understand problems and implement solutions to improve God's world.
Dr. Joel Helmer - Geography
Dr. Joel Helmer teaches geography, a discipline that blends lots of different areas together to help us understand God's world. Learn more about Dr. Helmer in this Faculty 5 video.
Gain a New Perspective: #GoHigher
Testimonials
Geography at Concordia is special because you get to have a lot of experiences you wouldn't at different universities.
Will Helmer
Seward, Nebraska
Concordia Nebraska

Geography: Learning Objectives

Students will use concepts of space, place, location, scale, borders and regions to apply a geographic approach to natural and human systems and explain causation in human-environment interactions.

Students will be able to explain human and environmental causes of climate change, biodiversity loss, desertification and deforestation, sea level rise, poverty and inequality, urbanization, geopolitical crises and migration.

Students will use a combination of quantitative and qualitative geographic methods and tools such as spatial analysis, mapping and remote sensing assisted by geospatial technologies.

Students will apply critical thinking to understand complex issues facing people and places, including comparing different perspectives, evaluating evidence and arguments and using evidence to support their conclusions

By incorporating written, oral and visual methods, in particular maps and spatial information, students will communicate efficiently, with clarity and purpose, in the language of the discipline of geography and become active, informed citizens ready to have an impact on society and the environment.​​​
Concordia Nebraska

Geography: Program Goals
Students will exhibit critical thinking and evaluation skills.
Students will be able to display strong verbal and written communication skills as well as strong research skills and attention to detail, particularly as they pertain to geography.
Students will have the ability to apply rhetorical geography theories to professional practice.
Students will use geospatial technologies to problem solve and map the geographic distribution of various phenomena.
Students will demonstrate an understanding of the composition of the Earth and the processes that operate on it.
Geography Faculty
As experts in geography, our faculty and instructors bring years of experience to the classroom.
Concordia Nebraska

Geography: FAQs

What can you do with a geography degree?

Geographers work in many public agencies and private businesses that use geographic information, geolocation and knowledge of how places, regions, markets, cities and social and natural systems are connected across space. Planning, environment, population, parks, police and transportation departments employ geographers and so do the bureau of census and emergency management and various other agencies. Those with geography degrees are also well suited to develop careers in environmental, financial, education, political, public health and other private consulting and technology firms. Many also work for nonprofit agencies, elected officials or community groups. The possibilities for careers in geography are really quite wide-ranging, depending on your own individual interests.

What is the average salary for geography majors?

Your salary in the geography field will depend on the type of career you choose to pursue. Because there are such a diverse range of job choices available, the range of available salaries in geography will depend on where you feel called to work. The region where you settle will also influence your annual earnings.

According to the Bureau of Labor Statistics, the average income for geographers is around $74,760 annually. Geographers who work in scientific research and development services, such as geographic information specialists and market research analysts make the highest average annual salary at $92,630.​​​

If you're a geography major, do you just study maps?

Geography encompasses many different areas of study. At Concordia University, Nebraska, our geography classes concentrate on cultural, political, economic and physical aspects of places across the globe. Geography majors learn how humans interact with their environment. Maps are just one tool that geographers use to study this interaction, but geography itself is not only the study of maps.

What geography skills will I learn at Concordia?

Geography not only will broaden your knowledge of the world and interactions between human and natural systems, but will also equip you with analytical skills needed to solve the many problems our world is facing today. In Concordia University, Nebraska's geography program, you'll gain a wide array of skill important in any career, including critical thinking, spatial analysis and analytical writing. In particular, geography majors will learn how to analyze spatial information and make digital and physical maps in order to detect and explain differences between places. In addition to classroom learning, students explore urban and natural environments through our field-based classes and by doing research projects together with community groups.
Concordia Nebraska

Geography: Career Outcomes
Cartographer
Cartographers use their knowledge of geography to measure, analyze and interpret information to create maps and charts for political, cultural and educational purposes. As a cartographer, you would collect and analyze geographical data, such as population density, demographic characteristics or annual precipitation patterns. You would also compile data from ground surveys, reports, aerial photographs and satellite images to prepare digital or physical maps.
$40,960
Entry-Level Salary2
$64,430
Mid-Level Salary2
$101,400
Late-Level Salary2
GIS Analyst
GIS data is used for everything from tracking wildlife to computing the best driving routes for a delivery company. As a GIS analyst, you would use your knowledge of geography to analyze data and generate reports according to certain criteria. You might also help design databases, support departments that use GIS information and integrate GIS with other technology.
$40,331
Entry-Level Salary2
$55,330
Mid-Level Salary2
$78,884
Late-Level Salary2
Geographer
Geographers study the Earth and its land, features and inhabitants. They also examine political or cultural structures and study the physical and human geographic characteristics of regions. As a geographer, you might be responsible for gathering geographic data through field observations, maps, photographs, satellite imagery and census data. You would use the data you gather to analyze the geographic distribution of physical or cultural characteristics and create maps, graphs or diagrams to explain and present your findings. Most geographers specialize in a certain field such as economics, the environments, health or politics.
$43,480
Entry-Level Salary2
$76,420
Mid-Level Salary2
$104,670
Late-Level Salary2
Geography Teacher
Geography teachers work in middle schools, high schools or colleges teaching students about the physical world. As a geography teacher, you would prepare lessons about how people are influenced by or interact with their surroundings. Geography teachers expose students to physical and regional geography, earth sciences, technology relating to geographyand environmental or cultural elements of geography.
10.6%
Annual Growth Rate2
$37,130
Entry-Level Salary2
$71,320
Mid-Level Salary2
$118,430
Late-Level Salary2
Concordia Nebraska

Geography: Related Programs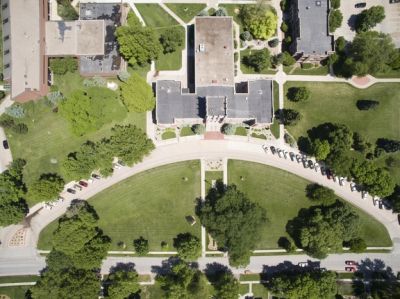 Geospatial Technology
The geospatial technologies minor at Concordia University, Nebraska is an interdisciplinary minor that combines geography, programming, database management and information technology. You'll learn to utilize the latest Geographic Information Systems (GIS), Global Positioning Systems (GPS), remote sensing and drone technology to track everything from personal fitness to humanitarian relief efforts to changes on the surface of the earth.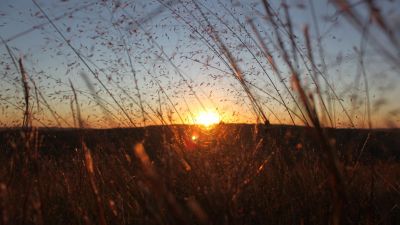 Environmental Science
The environmental science program at Concordia University, Nebraska will prepare you for a variety of environmental careers by providing a core of required courses in different disciplines. You can then choose your area of emphasis: natural resources, geography, chemistry or business.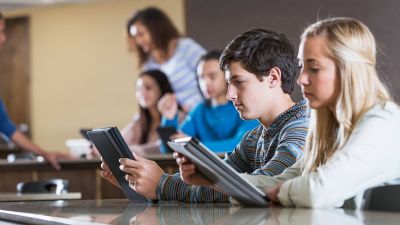 Secondary Education
With a degree in secondary education from Concordia University, Nebraska, you will be equipped to teach grades 7-12, encouraging intellectual and emotional growth at a critical time in the lives of your students. You'll engage in rich coursework, collaborate with faculty and gain invaluable experience first shadowing a professional teacher and then teaching in your own high school classroom.
History
At Concordia University, Nebraska, we provide our students with a broad knowledge of history and equip them with the skills necessary to study and understand the past. You will leave the history program as a strong written and oral communicator and exceptional analytical thinker, which will serve you in studying the history and provide you with the tools you need to be successful in your future, no matter your choice of career.
1 Recent graduates attending graduate school or employed within six months of graduation.
2 Career salary and wages sourced from the U.S. Bureau of Labor Statistics.