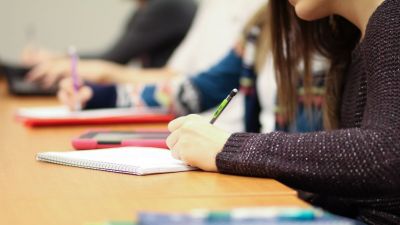 B.A.

Journalism and Public Relations
15:1
Student-to-faculty ratio
81%
Faculty with terminal degree
If you want to provide people with information that is important in their daily lives, then a journalism and public relations program might be the right fit for you. Journalism is about connecting with people to discover information that is interesting and important and reporting that information to the public, while public relations is about helping organizations, businesses and groups build relationships with the people that they serve.
In Concordia University, Nebraska's journalism and public relations program, we will help you develop your thinking, writing and speaking skills so you are able to size up situations, determine what's happening and report information accurately, quickly, honestly and responsibly. These are skills that are important not only in professional journalism and public relations, but in any professional career.
Here, you'll learn to identify key facts and use those facts to write a story for radio, television, newspaper, magazine or online use. You'll develop your skills in editing, research and design through classroom instruction and practical training, including the opportunity to work on our student newspaper, The Sower. You'll be able to apply your journalism knowledge to real-world situations conducting interviews, writing news stories, creating broadcasts and running podcasts. Or you might explore public relations situations in which you identify and analyze the key publics for your organization, develop a communication strategy for them and then evaluate the effectiveness of that strategy.
Our program is designed for students who seek careers in a wide variety of journalism and public relations options. You also might consider a degree in journalism and public relations if you want to enter a pre-law program.
We all need to know what's going on around us locally, regionally, nationally and globally, and companies, organizations and institutions will always need professionals to build and cultivate relationships with the public. Technology will continue to change and evolve, but the basic need is always there for well-trained ethical professionals who can responsibly provide information that all of us rely on. Concordia University, Nebraska can provide you with the excellent academic and practical training you need to be successful in your career in journalism and public relations.
Program Differentiators
Core Concepts
The journalism and public relations program at Concordia University, Nebraska prepares students to be lights of Christ in the world, by putting into practice Luther's view of vocation: we serve God by serving other people. People need news and information that they can trust as being honest, accurate and credible. Concordia's program teaches students to be responsible journalists and public relations professionals who follow ethical principles in providing information that others can rely on.
Prof. Tobin Beck - Journalism
Journalism and political science professor Tobin Beck feels like everything he's done up to this point has prepared him for teaching at Concordia. Learn more about Professor Beck in this Faculty 5 video.
Dr. Laurie Zum Hofe - English
Professor of English Dr. Laurie Zum Hofe isn't just a teacher; she's also a mentor, a dance coach, a t-shirt designer, a cheerleader and a fan, and she loves that she gets to live her life of faith alongside her students. Learn more about Dr. Z in this Faculty 5 video.
Testimonials
Concordia's journalism and public relations program gave me the opportunity to nail down the basics of journalism while also learning the ins and outs of every type of media.
Madison Pitsch
Concordia, Missouri
Concordia Nebraska

Journalism and Public Relations: Learning Objectives

Students in the journalism and public relations program at Concordia University, Nebraska will be able to write for a diverse audience, using proper grammar and punctuation, word usage and spelling, sentence and storytelling structures across multiple journalistic formats.

Students will gather and analyze information using journalistic storytelling techniques, such as interviewing, observation and researching primary and secondary sources.

Students will be able to think critically, creatively and independently.

Students will demonstrate an understanding of professional ethical principles in journalism and public relations, and will work ethically in pursuit of truth, accuracy, fairness and diversity.

Students will understand and apply historical, theoretical, legal and societal context as they pertain to the journalism and public relations fields.
Concordia Nebraska

Journalism and Public Relations: Program Goals
Students will receive a foundation for understanding the journalism and public relations discipline that prepares them to focus on the human aspect of media and its impact on society.
Students will learn the knowledge, skills and values that will prepare them for future careers in our interconnected society.
Students will develop critical thinking skills, effective oral and written communication skills and the ability to create works of high quality.
Students will leave Concordia Nebraska with an improved sense of self-confidence and self-efficacy and an awareness of their responsibilities as professionals in the journalism and public relations field.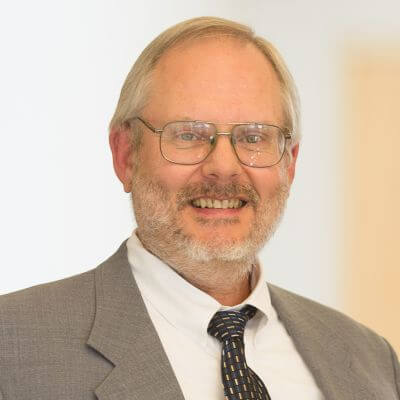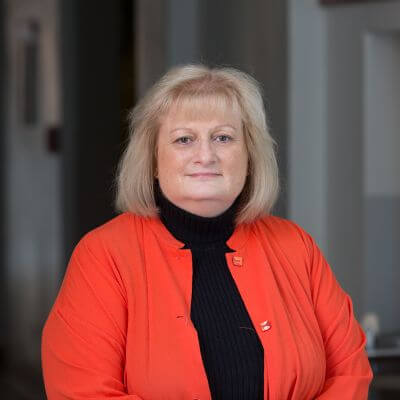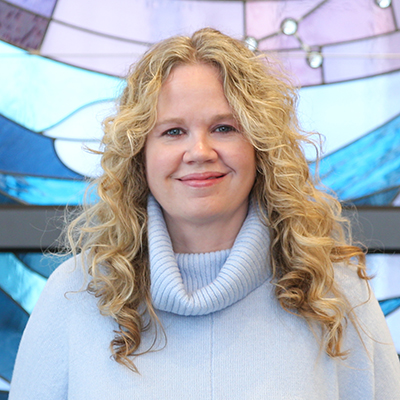 Journalism and Public Relations Faculty
As experts in journalism and public relations, our faculty and instructors bring years of experience to the classroom.
Concordia Nebraska

Journalism and Public Relations: FAQs

What kind of job can I get with a degree in journalism and public relations?

Because the skills you earn with a bachelor's degree in journalism and public relations are so broad, there is really no limit to the careers you can choose after graduation. If you're leaning towards a career in journalism, you might investigate jobs as a news reporter, broadcast journalist, sports writer, editor or social media. If you think a career in public relations is more your style, you might find a job as a media relations specialist, strategic planner, marketing communications specialist or copywriter.​​​​

Do I need a degree to work in journalism or public relations?

A bachelor's degree is typically needed if you want a career in journalism or public relations. Both are highly competitive fields and a degree is pretty much a must for even entry-level positions. While English and communications majors often choose careers in journalism and PR, if you know you want to go into either journalism or public relations, you're better off enrolling in a more targeted degree program.

Why should I study journalism and public relations at Concordia University, Nebraska?

Concordia Nebraska's journalism and public relations program offers a strong program that will give you an excellent foundation in the basics of journalism and public relations. At Concordia, your faculty will be people who have extensive professional and academic experience in journalism and public relations and who care about you and your growth as a whole person. You'll receive constructive feedback to help you build your skills, and your professors will help you network to build professional relationships and find the career that fits your goals.

What opportunities are available on campus to get real-world journalism and public relations experience?

There are many opportunities at Concordia Nebraska for you to get hands-on experience in journalism- and public relations-related activities.
Produced by a staff of more than 20 students, Concordia's newspaper, the Sower, covers campus news for the Concordia community while providing valuable professional experience for staff members. The newspaper is produced in both online and print editions. The Sower's adviser is Ellen Beck, a professional journalist who has more than 30 years of experience as a newspaper, radio and wire service reporter and editor. Work for the Sower and gain experience in writing, editing, layout, photography, advertising sales and design. You'll have opportunities to cover news and sports, to write columns and feature stories or to work on your advertising, marketing or public relations skills. On top of that, you can gain experience in producing podcasts and video clips to accompany The Sower's online stories.
Concordia is a member of the Northern Plains Collegiate Media Association. When we host NPCMA conferences on campus, you get the opportunity to not only meet other students from around the region, but you also get to learn from and network with award-winning professional journalists. You also get to compete against other schools in the NPCMA annual Golden Leaf Awards Contest.
Concordia is home to the Alpha Delta Rho chapter of Lambda Pi Eta, the communication honor society sponsored by the National Communication Association. Students who have taken enough communication classes and have a high GPA are eligible to join, regardless of major.
Concordia's speech team performs individual events at area tournaments, and has competed at the American Forensics Association National Championship. The speech team has a three-tier system that encourages participation at any level, from highly competitive to supportive. Students with a major in journalism and public relations or in other areas of English, communication and theatre arts are eligible for a scholarship for work with the speech team.
Our public relations classes regularly take on projects in which students help plan and publicize events for local businesses, churches and non-profit organizations.
You have the opportunity to record and produce radio interviews and programs on a variety of topics for use by KNNA-LP-FM radio over the air in Lincoln, on its website thecross957.org, and by affiliated Lutheran stations. KNNA is a low-power FM station located at Good Shepherd Lutheran Church in Lincoln, and Concordia is a partner providing content for the station and its website.
Concordia Nebraska

Journalism and Public Relations: Career Outcomes
Newspaper Editor
Newspaper editors are responsible for deciding which news stories are printed in the paper. As an editor, you would use your journalism and public relations knowledge to assign reporters to cover news stories, check stories for accuracy and fairness and write headlines.
-1.4%
Annual Growth Rate2
$30,830
Entry-Level Salary2
$58,770
Mid-Level Salary2
$114,460
Late-Level Salary2
News Reporter
News reporters or journalists use interview and research skills to collect information, determine what is valuable and write stories for use in newspapers, magazines, television, radio or websites. As a reporter, you would be responsible for finding news and reporting it fairly and truthfully to help the public stay informed about important events.
$22,970
Entry-Level Salary2
$39,370
Mid-Level Salary2
$90,540
Late-Level Salary2
Broadcast News Analyst
Broadcast news analysts collect information and opinions and use them to create a story to present via television, radio or podcast. With a career as a broadcast news analyst, you would organize and moderate panel discussions, interview guest and present your own work and that of other reporters to the general public.
-2.3%
Annual Growth Rate2
$28,210
Entry-Level Salary2
$61,450
Mid-Level Salary2
$182,470
Late-Level Salary2
Advertising and Promotions Manager
Advertising and promotions managers plan, direct, or coordinate and promotional campaigns, including which media to advertise in, such as radio, television, print, online and billboards. As an advertising and promotions manager, you would be in charge of working with art directors, sales agents and financial staff to generate interest in a product or service offered by the company you work for. You might also help develop pricing strategies, provide technical advice and initiate market research and analyze its findings to understand customer and market opportunities for your business.
$44,860
Entry-Level Salary2
$79,990
Mid-Level Salary2
$136,620
Late-Level Salary2
Public Relations Specialist
Public relations specialists create and maintain a favorable public image for the company or person they represent. As a public relations specialist, you might be in charge of crafting media releases and developing social media plans to shape public perception and increase awareness.
$32,840
Entry-Level Salary2
$59,300
Mid-Level Salary2
$112,260
Late-Level Salary2
Concordia Nebraska

Journalism and Public Relations: Related Programs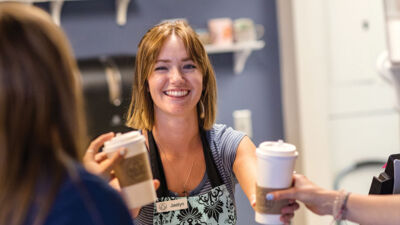 Business Communication
The business communication major at Concordia University, Nebraska will require you to think of an organization holistically, including how a consumer will receive marketing messaging, how an employee's interactions with co-workers effect productivity or how an investment by the organization communicates a business's political stance.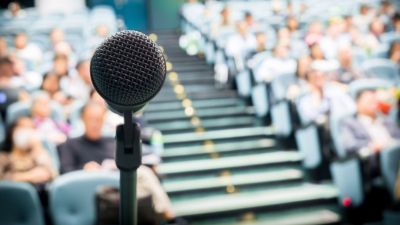 Applied Communication
Applied communication is one of the most versatile majors available. A degree in applied communication can prepare you for a traditional career path as a communication specialist in small businesses, government offices and non-profit organizations. With the bachelor's degree in applied communication, you can also find work in journalism, marketing, education, entertainment or any number of other career fields.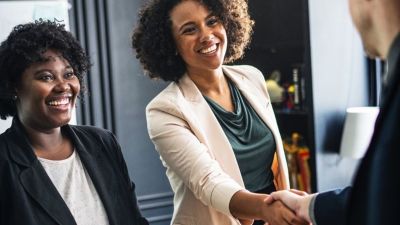 Strategic Communication
A degree in strategic communication opens up a lot of possibilities for employment in a field that you're passionate about. You might choose to pursue a career in a wide range of strategic communication and public relations professions including: account management, advertising management art direction, audience research, copywriting, digital strategy, marketing, media planning, public relations, strategic communication research, sports and entertainment promotion, social media management and sports information.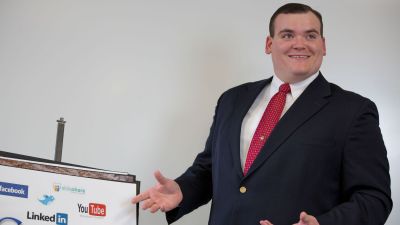 Marketing
A bachelor of science degree in marketing from Concordia University, Nebraska will acquaint you with major marketing concepts and practices. You will develop the skills you need to effectively position your company as an industry leader and efficiently reach target audiences.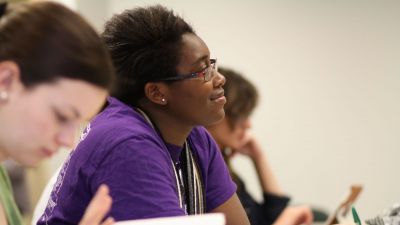 English
Concordia's English major promotes careful reading, encourages critical thinking and models Christian scholarship and thoughtful discussion processes. Ideally, our students will develop a desire to read more and appreciate the role of literature in exploring themselves, the human condition, and Christ's response to humanity and to our students in particular.
1 Recent graduates attending graduate school or employed within six months of graduation.
2 Career salary and wages sourced from the U.S. Bureau of Labor Statistics.