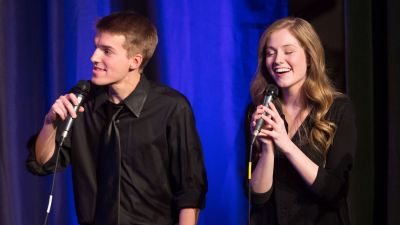 100%
career outcome rate1
13:1
Student-to-faculty ratio
81%
Faculty with terminal degree
Attaining a degree in music opens up a world of possibilities. Not only is music enjoyable and mentally stimulating, it can be financially rewarding as well. The music industry is filled with careers that can combine your passions for music theory and performance, whether it's teaching, performing or composing music.
As a music major at Concordia University, Nebraska, you will participate in ensembles, either choral or instrumental or both, as part of the requirements for your major. Since ensemble participation doesn't necessarily factor into your official course load, you may find that you have more opportunities within your schedule to take additional electives that interest you to help round out your career options. Concordia Nebraska is an institutional member of the National Association of Schools of Music (NASM), an organization of schools, conservatories, colleges and universities whose degrees and credentials adhere to national standards, making our music program one of rigorous academics, excellent performance and high professional quality.
Concordia Nebraska's music department exists to prepare students to glorify God through the study, performance and teaching of music in the church and the world. We have award winning, published professors and offer the largest music program in the Great Plains Athletic Conference (GPAC). When you graduate with your bachelor's degree in music from Concordia Nebraska, you will be able to perform, create, analyze and understand music in its historical, cultural, and religious context.
While earning a music degree is not a requirement just to learn and play an instrument, it is a vital step to reaching greater realms of opportunity and financial success throughout your career. A degree in music from Concordia can help you broaden your understanding of how music works theoretically and practically and give you greater professional opportunities after graduation.
Program Differentiators
Core Concepts
Concordia University, Nebraska's music department equips students to understand and appreciate music through active participation and immersion in musical coursework and performances and to glorify God through the study, performance and teaching of music in the church and the world.
Dr. Jeffrey Blersch - Music
Dr. Jeffrey Blersch, professor of music, loves helping students find and develop their inner musicians. Learn more about Dr. Blersch in this Faculty 5 video.
Concordia University - Music Department
Learn More about Concordia Nebraska's Music Department.
Testimonials
My favorite part about being a music major is all of the performance opportunities you get. It's not an easy path, but I'm so glad that music is where I have been called.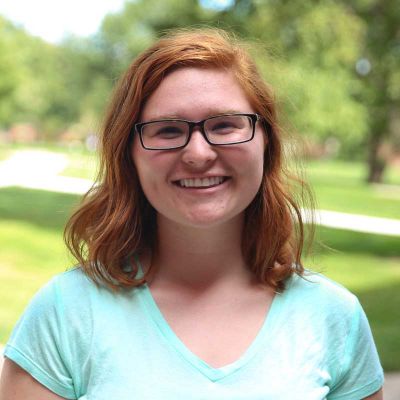 Paige Stadler
Columbus, Nebraska
Read Paige's story
Concordia Nebraska

Music: Learning Objectives

Students in the music program at Concordia University, Nebraska will learn the fundamentals of music theory, aural skills and music history, in order to gain a better understanding and appreciation of the basics of music study.

Students will study conducting and arranging of music, including score preparation, baton technique and writing music for different instruments.

Students will develop performing competencies and the ability to read, understand and bring to performance musical composition, both vocal and instrumental.
Concordia Nebraska

Music: Program Goals
Students in the music program at Concordia University, Nebraska will demonstrate a level of technical and artistic proficiency that is on par for the national standards for success in graduate school.
Students will demonstrate a far-reaching exposure to and knowledge of literature in their area of expertise, as well as knowledge of multiple pedagogical approaches in music.
Students will be prepared to contribute to the music community and the profession through performances on a professional level and to promote appreciation of music.
Students will have an understanding of the role of music in society and participate in cultural experiences which will enlarge musical understanding and appreciation.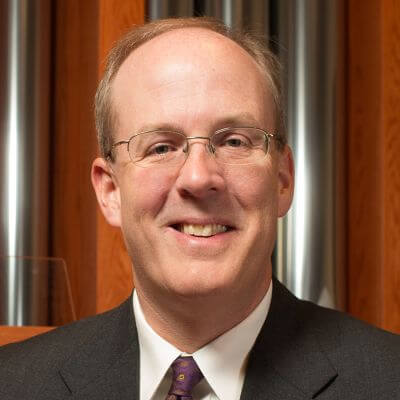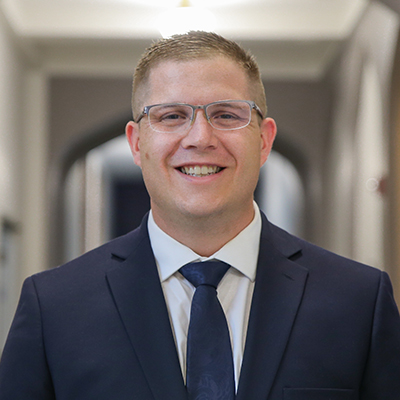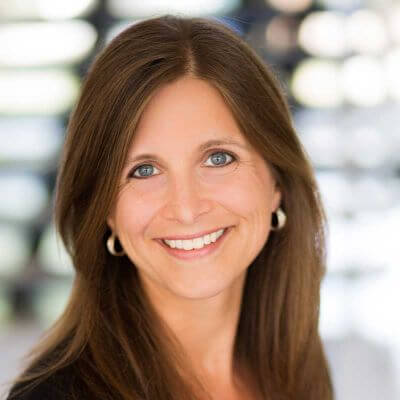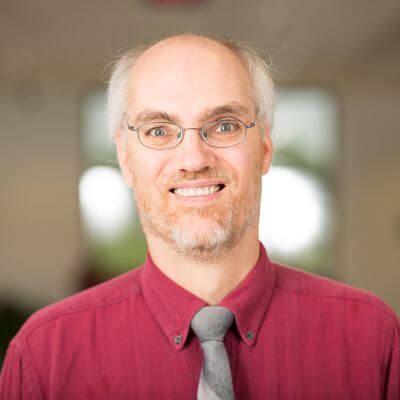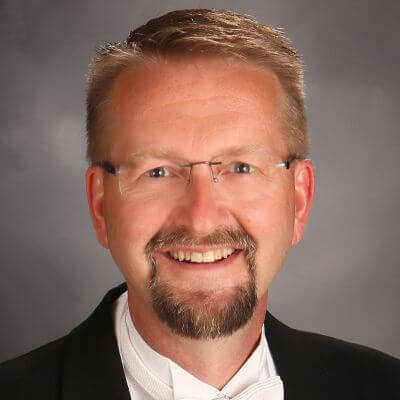 Music Faculty
As experts in music, our faculty and instructors bring years of experience to the classroom.
Concordia Nebraska

Music: FAQs

What music performance opportunities are available at Concordia University, Nebraska?

Students at Concordia can perform in ensembles, regardless of major. There are also opportunities for individuals and groups to perform in the community. In the past, student-led praise bands have given concerts at the Red Path Gallery of Art, the band shell, the Evangelical Free Church and Seward's Harvest Hall.

Concordia's large vocal and instrumental ensembles regularly perform in St. John's sanctuary and Weller auditorium. Our smaller ensembles and soloists regularly perform in the music building's Recital Hall, a beautiful space that contains a Casavant pipe organ and a 7-ft. Steinway grand piano.

Many of our music ensembles also go on tour around the world, performing and spreading the Gospel through music.​​​​

What music facilities does Concordia have to offer for music majors?

Concordia University, Nebraska offers private practice rooms, teaching studios, classrooms and large rehearsal spaces for student use, whether they are music majors or not, to hone their craft. There are pianos for use in most rooms, nine practice pipe organs and five study rooms with SmartMusic accompanying software. Concordia has also embarked on a journey to join a prestigious list of approximately 200 All-Steinway Institutions around the world, and only the second in the state of Nebraska. We're committed to providing our music students with excellent pianos, a vital part of their education as they grow and develop as musicians.

There are also many larger music rehearsal spaces throughout the music building. The choir room, band room and handbell room in particular are well suited for large ensembles.​​​​

What are some tips for a successful music audition?
Students intending to major in music must submit a video performance of no more than 10 minutes, including two pieces in contrasting styles. Students not intending to major in music must submit a video performance of no more than 5 minutes, including one piece only.
Record in a quiet place. Finding a location to do your audition with minimal background noise and echo will dramatically help your sound quality.
Dress Up. Pretend you are auditioning in person. You want to look and sound your best.
If using your phone, turn it horizontal. This will help maximize your image size and will look best if uploading online to YouTube.
Memory is preferred for vocal and piano auditions but not required.
Choose music that you feel you perform well. Don't attempt something difficult in an effort to impress the judges.

​​​​
What scholarships are available for music majors?

Each year, in addition to other financial aid such as academic scholarships, grants and loans, Concordia University, Nebraska awards talent-based scholarships in voice, piano, organ, brass, woodwinds, percussion, strings and guitar.

A limited number of full-tuition scholarships are awarded every year to students intending to major in music and who demonstrate outstanding musical skill and potential. There are also a limited number of talent-based scholarships, in variable amounts, awarded every year to students who intend to participate in music. These scholarships are available to music majors as well as non-music majors.

Learn more about the music scholarships available as well as the audition process.​​​​​
Concordia Nebraska

Music: Career Outcomes
Choir Director
Choir directors compose music and lead performances of vocal and instrumental music, depending on your church or school. As a choir director, you would use your church music degree to select music, conduct rehearsals and encourage your choir to be the best they can be. You may also have administrative tasks, such as scheduling performances, maintaining a calendar, recruiting new members and scheduling practice times. Some choir directors also teach music education classes for their organization.
$21,640
Entry-Level Salary2
$49,630
Mid-Level Salary2
$112,820
Late-Level Salary2
Composer
Composers write and direct original music. They may also lead an ensemble in a recording session or live performance. With a degree in church music, you would be in a perfect position to create new songs for worship, either hymns or contemporary church music or songs that glorify God. The songs you write might be instrumental, vocal or both. Composers of church music often collaborate as well, to create masterpieces of music that last for a long time.
$21,640
Entry-Level Salary2
$49,630
Mid-Level Salary2
$112,820
Late-Level Salary2
Choral Director
Choral directors manage choirs, ensembles or glee clubs. As a choral director, you may compose music, lead practices and performances, and perform various other administrative duties. You might work in a school or church or another musical organization.
$21,560
Entry-Level Salary2
$50,630
Mid-Level Salary2
$114,830
Late-Level Salary2
Musician
Musicians perform for audiences either via instruments or vocals. As a musician, you might perform as part of an ensemble or solo. Musicians also often market themselves or their group through social media or a website, and some write their own music.
Music Teacher
Music teachers give lessons on reading music and performing with voice or instruments. As a music teacher, you might specialize in just one instrument or you might teach a variety of different instruments. You may work in a school or give lessons on an individual basis. Some music teachers also direct school bands, choirs or orchestras.
$35,120
Entry-Level Salary2
$66,930
Mid-Level Salary2
$134,000
Late-Level Salary2
Concordia Nebraska

Music: Related Programs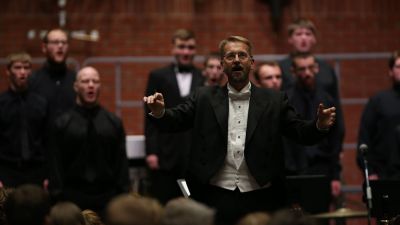 Church Music
A degree in church music from Concordia University, Nebraska prepares you to lead and direct music in both traditional and contemporary worship settings. The degree also leads to rostered status in The Lutheran Church—Missouri Synod as a director of parish music for individuals who are members of an LCMS congregation.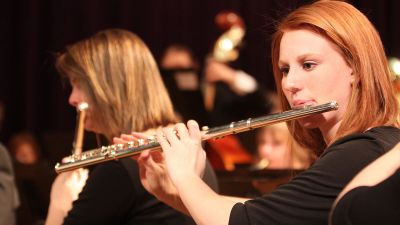 Music Education
A degree in music education from Concordia University, Nebraska prepares you to teach vocal and instrumental music to students K-12 in Lutheran, Christian, private or public schools. Some music teachers instruct students in a certain instrument, while others teach general music classes.
1 Recent graduates attending graduate school or employed within six months of graduation.
2 Career salary and wages sourced from the U.S. Bureau of Labor Statistics.