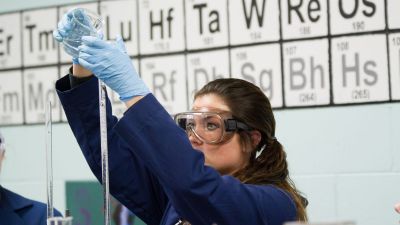 Pre-Clinical Laboratory Science
15:1
Student-to-faculty ratio
100%
Faculty with terminal degree
Clinical laboratory science is the study of medical technology. As a clinical lab scientist, you would develop, perform and evaluate laboratory testing needed in patient care and clinical research, including chemical, microscopic and bacteriological analyses on blood, tissue and body fluids. Clinical laboratory scientists, also known as medical laboratory scientists or medical technologists, interpret laboratory results, integrate data, solve problems, consult with physicians, conduct research and evaluate new test methods. That means you might do everything from performing laboratory tests from blood smears for the detection of anemia to operating complex computerized instrumentation to preparing units of blood for transfusion.
Hospital labs, clinics, forensic labs, veterinary clinics, industrial research labs and molecular biotechnology labs all need clinical laboratory scientists to help diagnose patients and discover new, better treatments. Clinical laboratory scientists typically do not have extensive contact with patients, but are an integral part of the healthcare and diagnosis team. They generate vitally important data for identifying and treating cancer, heart disease, diabetes and many other health conditions.
Concordia University, Nebraska's pre-clinical laboratory science program partners with many local hospitals, clinics and organizations that offer hands-on internships and volunteer experiences, so you can observe professional medical laboratory scientists as they process specimens, workflow, phlebotomy and other laboratory procedures. Concordia's on-campus state-of-the-art science facilities will allow you the workspace you need to become proficient in laboratory procedures.
At Concordia Nebraska, you will be prepared with the basic scientific knowledge you will need to complete further education in the medical field and help others behind-the-scenes.
Concordia Nebraska

Pre-Clinical Laboratory Science: Learning Objectives

Students in the pre-clinical laboratory science program at Concordia University, Nebraska will be able to perform routine laboratory procedures accurately.

Students will learn to communicate effectively, both orally and in writing.

Students will be able to problem-solve, troubleshoot and interpret scientific results and use statistical approaches when evaluating data.

Students will be able to operate and maintain laboratory equipment, utilizing appropriate quality control and safety procedures.
Concordia Nebraska

Pre-Clinical Laboratory Science: Career Outcomes
Clinical Laboratory Scientist
Clinical laboratory scientists (also known as medical technicians) use sophisticated biomedical instrumentation and technology to examine and analyze body fluids, tissues and cells, identify abnormalities and evaluate and interpret test results to help patient care. Specialty areas of laboratory science include clinical chemistry, hematology, transfusion services, clinical immunology, clinical microbiology and the emerging field of molecular diagnostics.
$29,910
Entry-Level Salary2
$52,330
Mid-Level Salary2
$80,330
Late-Level Salary2
Concordia Nebraska

Pre-Clinical Laboratory Science: Related Programs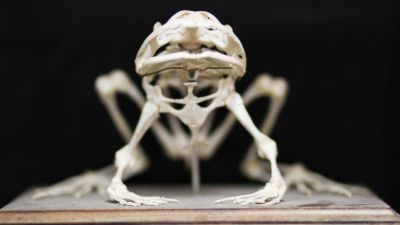 Biology
With a degree in biology from Concordia Nebraska, you will be prepared to begin a career in the biological sciences right away, or to continue your education in graduate, medical, dental or veterinary school. As a biology major at Concordia, you learn essential skills such as time management and mastering complex material, as well as studying more in-depth topics such as microbiology, human anatomy and immunology to give you the knowledge you need to be successful in the field of biology.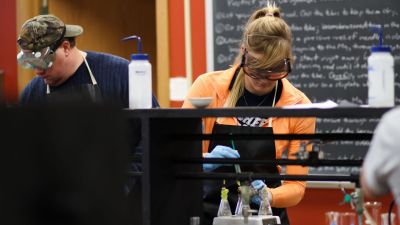 Chemistry
A degree in chemistry from Concordia University, Nebraska expands your understanding of general chemistry and gives you the practical, hands-on experience you need to continue a career in chemistry after graduation. Your classroom and chemistry lab experience will help you on your journey to use your passion for chemistry to serve in healthcare, industry, research and more.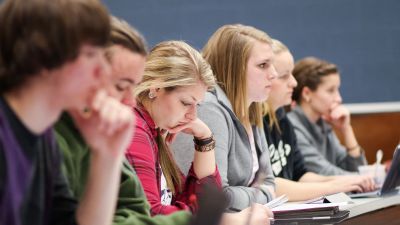 Physics
Whether you want to explore the mysteries of antimatter, aid in the development of laser technologies or discover new energy sources, Concordia University, Nebraska's physics program prepares you to pursue careers and graduate degrees in a variety of disciplines, from astronomy to engineering to computer science. You will gain a scientific foundation through a variety of interactive labs, lectures and classwork to make you a professional in the field of physics.
1 Recent graduates attending graduate school or employed within six months of graduation.
2 Career salary and wages sourced from the U.S. Bureau of Labor Statistics.