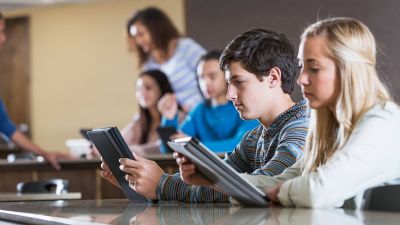 B.S.Ed.

Secondary Education

Major

Minor

Teaching Endorsement
100%
career outcome rate1
12:1
Student-to-faculty ratio
90%
Faculty with terminal degree
Outstanding teachers instill a love for learning and knowledge in their students. They develop and nurture each student's individual talents and abilities. Secondary education is a rewarding and challenging profession that is constantly changing.
As a high school teacher, you will likely specialize in teaching classes in one subject, which allows you to focus in on your passions and share your excitement for your content area. As a secondary school teacher, you will also build relationships with adolescents and support them as they make decisions about their future education and career goals.
With a degree in secondary education from Concordia University, Nebraska, you will be equipped to teach grades 7-12, encouraging intellectual and emotional growth at a critical time in the lives of your students. You'll engage in rich coursework, collaborate with faculty and gain invaluable experience first shadowing a professional teacher and then teaching in your own high school classroom. The secondary education program at Concordia Nebraska provides you with the theoretical knowledge and practical application you need to be a successful high school teacher.

Concordia Nebraska offers a Christian education and training to teach in Christian, Lutheran or public schools. Our secondary education program offers multiple combinations of content endorsements along with opportunities to connect with local schools during the program. All secondary education students participate in a final course that is conducted in a local school with a diverse population of students. The graduates of our secondary education programs are better prepared to enter student teaching and their first teaching position as a result of the time spent in schools working with administrators, teachers and students.
If you want to be an advocate for student excellence and teach the next generation of servant leaders for the church and world, then a degree in secondary education from Concordia Nebraska might be the right choice for you!
Program Differentiators
Core Concepts
The secondary education program at Concordia University, Nebraska prepares competent, caring, reflective teachers who will advocate for their students, design innovative and effective lessons and serve as leaders in their future public, private and Christian schools.
Dr. Kristen Nugent - Education
Education professor Dr. Kristen Nugent knows that the most important thing she can teach her students is to build strong relationships in their future classrooms. Learn more about Dr. Nugent in this Faculty 5 video:
Concordia University - Education Department
Testimonials
Many of my own teachers graduated from Concordia, and they stood out as people who were particularly passionate about teaching and cared about their students.
Alicia Royuk
Seward, Nebraska
Concordia Nebraska

Secondary Education: Learning Objectives

Students in the secondary education program at Concordia University, Nebraska will gain exceptional knowledge about their content areas and the developmental abilities of high school students, as well as developing effective teaching practices to apply in their future teaching position

Students will evaluate philosophies of secondary education from multiple perspectives to articulate a personal philosophy that enhances student learning.​​

Students will demonstrate effective verbal, nonverbal and technological communication strategies to support student learning, to solve problems and to exchange information.

Students will plan instruction based on secondary content knowledge, students in the community and state performance standards.
Concordia Nebraska

Secondary Education: Program Goals
Students in the secondary education program at Concordia University, Nebraska will demonstrate pedagogical and professional knowledge in order to create, manage and assess diverse environments conducive to learning.
Students will plan appropriate instruction and assessment based on educational theories, subject matter, student development, instructional strategies and curriculum.
Students will develop a nurturing spirit that advocates for students, honors diversity, integrates Christian faith and ethics and promotes learning.
Students will view teaching as a vocation and seek to influence positive educational change in their students and the world.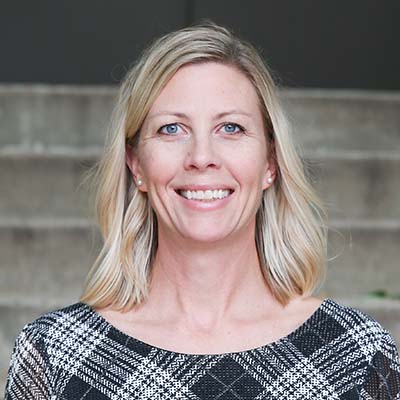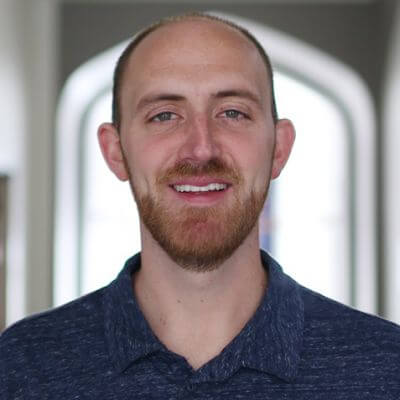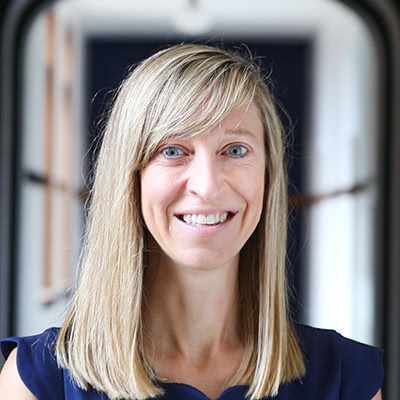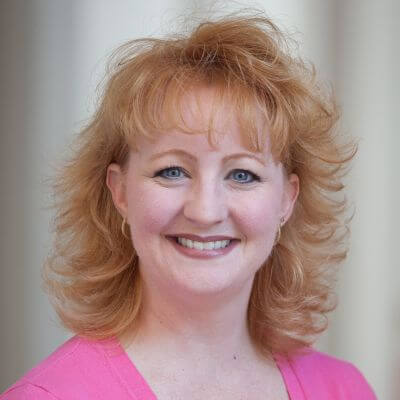 Secondary Education Faculty
As experts in secondary education, our faculty and instructors bring years of experience to the classroom.
Meet the faculty
Concordia Nebraska

Secondary Education: FAQs

What can I do with a secondary education degree?

Most people who earn a secondary education degree choose to become high school teachers in public or private schools. Secondary education degrees also create opportunities to teach 7th and 8th grades at the middle school level.

In some school districts, you might have the opportunity to work as an instructional coach, technology coach or behavior interventionist with a degree in secondary education plus years of experience as a high school teacher.

Secondary education majors may choose to continue their studies and obtain a master's degree, which can open up doors to administration and counseling at the middle or high school level.

What student teaching opportunities are available in secondary education from Concordia University, Nebraska?

Concordia Nebraska's secondary education program includes a student teaching requirement in order to finish your degree. That ensures that you are fully prepared to deal with the types of situations and students you will encounter in a real-world high school classroom, while also offering you the support of professors who are the best in their field, as well as veteran teachers in the school where you student teach.

If you're interested in international student teaching, Concordia Nebraska students have the opportunity to student teach at Lutheran or Christian international schools in places like Viet Nam, China, Ecuador, Slovakia and Australia. Concordia can also help you with summer internships and practicum experiences that fit your secondary level education interests.

Concordia also offers you the opportunity to gain valuable secondary education field experience outside of your student teaching in local schools, camps and as part of outreach programs. That exposure can give you additional chances to practice your educational skills and equips you to be a minister for the Gospel.​​​​​

What are the certification requirements to teach secondary education?

All students completing the secondary education program at Concordia University will apply for a Nebraska State Teaching License to begin their career in secondary education.

Although each state has different requirements for becoming a licensed teacher, secondary education teachers must pass a state certification exam after completing their bachelor's degree in secondary education. Most certifications require a certain number of hours spent student teaching in classrooms, which you will be prepared with in your coursework at Concordia Nebraska.

If you are a confirmed member of the Lutheran Church-Missouri Synod and wish to use your secondary education degree as a rostered member of the teaching ministry, Concordia Nebraska can help you obtain a Lutheran Teacher Diploma, which will make you eligible for a call to a Lutheran school.

If you would like to be able to teach secondary education in a Christian school that is not associated with the Lutheran Church-Missouri Synod, you may choose to receive a Christian Teacher Diploma, which will prepare you for your teaching ministry.

If you are interested in teaching in an International school, you also have the opportunity to earn an International Teaching Diploma to prepare you for teaching in an English-speaking school overseas.​​​

What is the average starting salary for a secondary education major?

According to the Bureau of Labor Statistics, the average starting salary for a high school teacher is $39,740. However, your starting salary as a secondary education teacher will depend on your geographic location, the size of your school and whether you teach in a public or private school.
Concordia Nebraska

Secondary Education: Career Outcomes
High School Teacher
High school teachers typically focus on one or two subject areas. As a high school teacher, you would plan lessons, teach and engage high schoolers and assess your students through multiple and varied means of classroom assessment. You might also have duties like sponsoring extracurricular activities, supervising students in hallways, outside or in the lunchroom and meeting with parents, administrators and other teachers.
$39,080
Entry-Level Salary2
$59,170
Mid-Level Salary2
$95,380
Late-Level Salary2
Guidance Counselor
School guidance counselors help guide children through academic, personal, parental and social pressures. As a counselor, you would help the students in your school reach their full potential, acting as an advocate for their mental health and a valuable resource for their educational advancement. Concordia Nebraska's master's degree in school counseling can help you on your path to becoming a school counselor.
$33,610
Entry-Level Salary2
$56,310
Mid-Level Salary2
$94,690
Late-Level Salary2
Concordia Nebraska

Secondary Education: Related Programs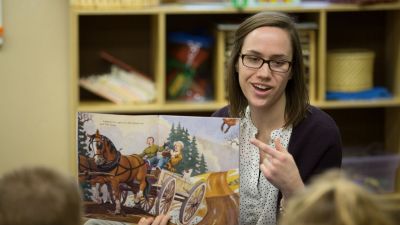 Special Education
People who feel a calling toward working in special education will find a career that is emotionally fulfilling and personally meaningful. In addition, there is a shortage of qualified special education professionals in the United States, which means that if you decide to major in special education, you will find a wide array of career options to choose from. Most of Concordia Nebraska's special education graduates go on to work as special education teachers. However, you can also build an exciting and meaningful career outside a typical school setting, if you would rather go that route.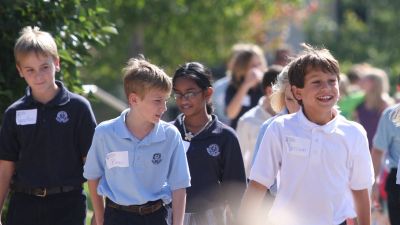 Middle Level Education
The middle level education program at Concordia Nebraska connects theory with practice to prepare graduates to teach grades 5 through 9 in both self-contained and departmentalized classrooms. As a middle level education major, you will choose from among math, science, social sciences and language arts and have the opportunity to add a second subject from those or Spanish, physical education and ELL/ESL, allowing your passion for teaching to connect with your subject-area passions, which you can share with your students.
1 Recent graduates attending graduate school or employed within six months of graduation.
2 Career salary and wages sourced from the U.S. Bureau of Labor Statistics.