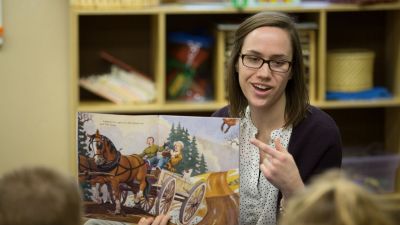 B.S.Ed.

Special Education

Major

Minor

Teaching Endorsement
100%
career outcome rate1
12:1
Student-to-faculty ratio
90%
Faculty with terminal degree
Our loving God creates all people, and He makes no mistakes. At Concordia University, Nebraska, we believe that we should serve and treat each individual as one with the right to a high quality of life full of possibilities, no matter how severe their needs may be.
That is one of the reasons we believe that a degree in special education is so important. People who feel a calling toward working in special education will find a career that is emotionally fulfilling and personally meaningful. In addition, there is a shortage of qualified special education professionals in the United States, which means that if you decide to major in special education, you will find a wide array of career options to choose from. Most of Concordia Nebraska's special education graduates go on to work as special education teachers. However, you can also build an exciting and meaningful career outside a typical school setting, if you would rather go that route. A degree in special education can translate into a career as a case manager, state supervisor of nonprofit director. Whether in the classroom or not, with a degree in special education from Concordia, you can find meaningful work within the branch of special education that speaks most specifically to your passions, strengths and long-term employment goals.
Concordia Nebraska's special education program trains you to serve individuals with mild to moderate disabilities, giving you the skills to address their specific differences, strengths and needs. With a degree in special education, you can ensure that students with disabilities will reach their highest potential in inclusive school environments.
Program Differentiators
Core Concepts
The special education program at Concordia University, Nebraska encourages students to be academic and spiritual advocates so that they can use their God-given talents to help children with disabilities develop to their full potentials morally, intellectually, socially and emotionally.
Dr. Amanda Geidel - Education
Education professor Dr. Amanda Geidel wants to help you learn to build an inclusive classroom. Learn more about Dr. Geidel in this Faculty 5 video.
Concordia University - Education Department
Testimonials
My colleagues and professors in the special education program truly made it feel like a family.
Garrett Blomstedt '20
Sutherland, Nebraska
Resource Articles
Concordia Nebraska

Special Education: Learning Objectives

Students in the special education program at Concordia University, Nebraska will learn the foundational concepts of the modern educational system, with emphasis on the sociological, historical and philosophical concepts of American education.

Students will discover characteristics of students with exceptional needs, including how to teach those with specific learning disabilities, autism, intellectual disabilities and more.​​​​

Students will be equipped with the knowledge of the assessment, referral and planning processes required to run an effective special education program.

Students will learn to use appropriate strategies and resources to adapt instruction to the needs of exceptional learners, including continuous monitoring of student learning and assessment of progress.
Concordia Nebraska

Special Education: Program Goals
Students in the special education program at Concordia University, Nebraska will have foundational knowledge in the research and theories of the characteristics of learners with disabilities.
Students will be able to use a wide range of instructional practices, approaches, methods and materials to support learning by students with disabilities, and address the moral and ethical values that might affect instruction.
Students will be able to use a variety of assessment tools and practices to plan and evaluate effective instruction.
Students will commit to knowing, understanding and applying the highest professional standards of special education.
Students will create and support an environment that fosters learning and inclusion.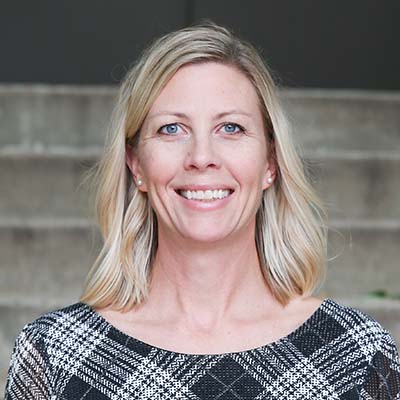 Special Education Faculty
As experts in special education , our faculty and instructors bring years of experience to the classroom.
Meet the faculty
Concordia Nebraska

Special Education: FAQs

What can I do with a special education degree?

Most people who earn a special education degree choose to become special education teachers in traditional or inclusive classrooms. That's not the only option for you with a bachelor's degree in special education from Concordia Nebraska, however. As with most liberal arts degrees, your special education major can be incredibly flexible. With additional schooling, you might also choose to be an interventionist, a reading specialist, a school counselor, school administrator, curriculum designer or speech pathologist.

What student teaching opportunities are available in special education from Concordia University, Nebraska?

Concordia Nebraska's special education program includes a student teaching requirement in order to finish your degree. That ensures that you are fully prepared to deal with the types of situations and students you will encounter in a real-world special education position, while also offering you the support of professors who are the best in their field, as well as veteran teachers in the school where you student teach.

If you are interested in international student teaching, Concordia has opportunities in a handful of countries with placements that may fit your special education interests. Many Concordia Nebraska students choose to teach at Lutheran or Christian international schools in places like China, Latvia, Guatemala and Australia.

Concordia also offers you the opportunity to gain valuable special education field experience prior to student teaching in local schools, camps and as part of outreach programs. That exposure can give you additional chances to practice your educational skills and equips you work with individuals with disabilities of many ages.​​​​​

What are the certification requirements to teach special education?

You must hold a bachelor of science degree in education with an endorsement in special education to become qualified for a career in special education.

Although each state has different requirements for becoming a licensed teacher, special education teachers must generally pass the PRAXIS II certification exam after completing their bachelor's degree in special education. Most certifications also require a certain number of hours spent in field experience and student teaching, which you will complete through your coursework at Concordia.

If you are a confirmed member of the Lutheran Church-Missouri Synod and wish to use your special education degree as a rostered member of the teaching ministry, Concordia Nebraska can help you obtain a Lutheran Teacher Diploma, which will make you eligible for a call in a Lutheran school.

If you would like to be able to teach special education in a Christian school that is not associated with the Lutheran Church-Missouri Synod, you may choose to receive a Christian Teacher Diploma, which will prepare you for your teaching ministry.​​​​​

Is there a high demand for special education teachers?

Children with developmental disabilities are being diagnosed earlier in life than ever before. Many schools also integrate students with special needs into inclusive classrooms, making the need for teachers with special education training even more essential. Students who participate in special education programs are required to have an Individualized Education Plan, which almost always requires that they are taught by a teacher with a special education certification. Because of these factors, the need for special education teachers is very high.

However, most states report a shortage of certified special education teachers. Around the world, there is a growing need for those certified to teach students with diverse needs. You can help fill that gap by earning your degree in special education from Concordia University, Nebraska.​​​​​

What is the average starting salary for a special education teacher?

According to the Bureau of Labor Statistics, the average starting salary for a special education teacher is $36350, while an experienced special education teacher makes about $59,072 per year. However, your salary as a special education teacher will depend on your geographic location, the size of your school and whether you teach in a public or parochial school setting.
Concordia Nebraska

Special Education: Career Outcomes
Reading Specialist
Reading specialists help schools implement quality reading instruction that meets the reading needs of students, including those in need of special education. As a reading specialist, you might teach a whole class, small groups or individuals. Depending on where you work, you might teach reading skills alongside a classroom teacher to help them modify their reading curriculum to meet specific students' needs. You would need to complete a master's degree in order to become a reading specialist.
$42,444
Entry-Level Salary2
$59,852
Mid-Level Salary2
$78,456
Late-Level Salary2
Speech Therapist
Speech therapists work to diagnose language limitations and speech deficits and develop treatment plans. As a speech therapist, you may perform swallow evaluations to test mouth, tongue and throat problems and administer various standardized tests to identify neurological problems which may be interfering with speech or language. You would then help patients by strengthening mouth and throat muscles, helping them improve sounds or pronunciation or teaching them alternative methods of communication such as sign language. Additional schooling is required to become a speech therapist.
$48,690
Entry-Level Salary2
$77,510
Mid-Level Salary2
$120,060
Late-Level Salary2
Special Education Teacher
Special education teachers teach students who have a wide variety of learning disabilities and challenges, including intellectual, emotional and physical disabilities. As a special education teacher, you would evaluate student progress, prepare lessons, instruct students and collaborate with other teachers, parents, administrators and related service professionals to make sure that each student gets the best education possible.
$39,990
Entry-Level Salary2
$59,510
Mid-Level Salary2
$95,680
Late-Level Salary2
Guidance Counselor
School guidance counselors help guide children through academic, personal, parental and social pressures. As a counselor, you would help the students in your school reach their full potential, acting as an advocate for their mental health and a valuable resource for their educational advancement. Concordia Nebraska's master's degree in school counseling can help you on your path to becoming a school counselor.
$33,610
Entry-Level Salary2
$56,310
Mid-Level Salary2
$94,690
Late-Level Salary2
Concordia Nebraska

Special Education: Related Programs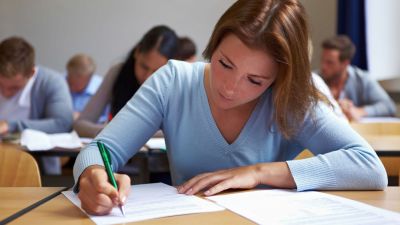 Behavioral Science
In Concordia's behavioral science program, you will study a combination of sociology, psychology and other social sciences to examine complex problems of human interaction and behavior. With this degree, you will gain skills that can be applied in many professions that require an understanding of people and their interactions from individual, group and societal levels.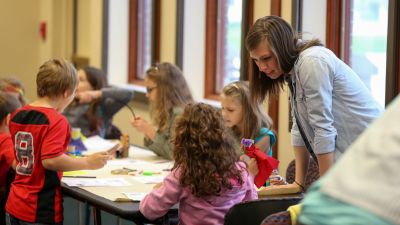 Elementary Education
As an elementary educator, you are certified to teach children in kindergarten through sixth grade. You will typically spend the day with the same group of students, teaching them foundational skills in a wide variety of subjects. The liberal arts education you will receive at Concordia University, Nebraska, along with subject-specific methodology courses in the education department, will prepare you to be an outstanding elementary school teacher.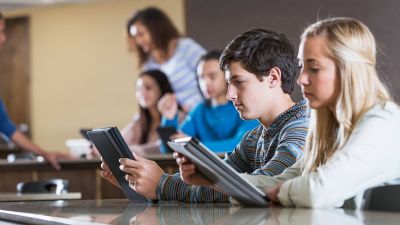 Secondary Education
With a degree in secondary education from Concordia University, Nebraska, you will be equipped to teach grades 7-12, encouraging intellectual and emotional growth at a critical time in the lives of your students. You'll engage in rich coursework, collaborate with faculty and gain invaluable experience first shadowing a professional teacher and then teaching in your own high school classroom.
Psychology
The bachelor's degree in psychology at Concordia is ideal for students seeking a strong theoretical foundation in the field of psychology. Offering a diverse psychology curriculum, Concordia Nebraska's psychology professors use approaches that range from the scientific to philosophical and the experimental to the theoretical.
1 Recent graduates attending graduate school or employed within six months of graduation.
2 Career salary and wages sourced from the U.S. Bureau of Labor Statistics.