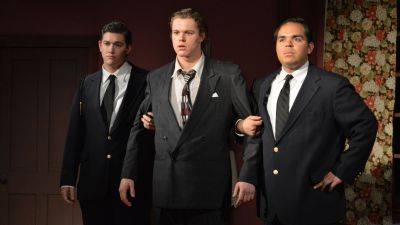 B.A.

Theatre

Major

Minor

Teaching Endorsement
100%
career outcome rate1
15:1
Student-to-faculty ratio
100%
Faculty with terminal degree
In theatre, many moving pieces need to come together for a successful show. From the script to the director to the casting to the set design, every person involved in the production must perform their parts to create the wonder and excitement of a well-run stage.
At Concordia University, Nebraska, we believe the starting point for studies in theatre is the development of the individual student's voice. Both in and out of the classroom, you will find space to examine who you are, what you believe and how you can impact others. The theatre major is a highly integrated academic program that will provide you with opportunities to collaborate and study all aspects of theatrical art, including acting, directing, playwriting, set design, technical production, dramaturgy, literary theory and the history of theatre.
Because all aspects of play production are integral to the theatre major, you'll have ample opportunities to participate in productions as an actor, director, designer, dramaturg, playwright or producer. The theatre productions at Concordia Nebraska include a diverse collection of faculty-directed plays and musicals, as well as student-generated work, ranging from fully-realized productions to one acts to shorter, more experimental readings and projects.
With a degree in theatre from Concordia Nebraska, you will learn to exercise your voice in prose and poetry; drama and debate; and research and relationships. Theatre teaches you communication skills, creative problem solving and innumerable other traits that offer valuable preparation for any career, including those in the theatre industry, or for further study in graduate school or professional programs.
Program Differentiators
Core Concepts
The Concordia University, Nebraska theatre program maintains high standards of academic integrity and Christian responsibility. Through practical application, the program presents quality productions that are both entertaining and relevant, and that engage our audience in a thoughtfully challenging, responsible and intelligent way.
Prof. Bryan Moore - Theatre
Meet theatre professor Bryan Moore. He loves teaching theatre because he's a storyteller. Learn more about Professor Moore in this Faculty 5 video.
Theatre at Concordia
[Window on Concordia, No. 7] Concordia's Dr. Mira Wiegmann discusses theatre at the university and the satisfaction that comes from working with students as a director.
Testimonials
If you want to go to school for theatre, come to Concordia. You gain such a better understanding of how theatre works.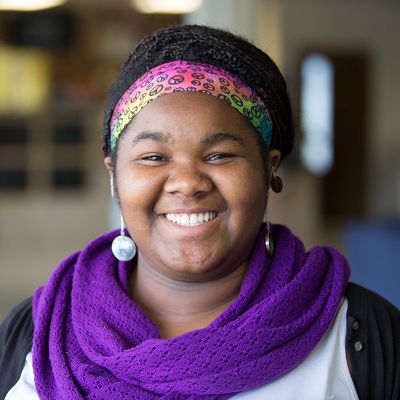 Elyssia Finch
Omaha, Nebraska
Read Elyssia's story
Concordia Nebraska

Theatre: Learning Objectives

Students in the theatre program at Concordia University, Nebraska will be exposed to quality scripts and productions, to learn to deal with pertinent issues while developing as artists, audiences and Christian intellectuals.

Students will learn to critically analyze important cultural and social issues and use methods that promote reflection and discussion about both theatre itself and issues of individual and Christian concern.

Students will discover the historical and cultural significance of drama and apply methods of literary and dramatic scholarship.

Students will model Christian scholarship and thoughtful discussion processes, including a desire to read more and appreciate the role of drama to challenge and increase awareness of both our sinful human condition and the need we have for a Savior.
Concordia Nebraska

Theatre: Program Goals
Students in the theatre program at Concordia University, Nebraska will be prepared with strong skills in the production, presentation and interpretation of theatre arts.
Students will develop creativity, artistic skills and professionalism through an active production program that melds scholarship and practice.
Students will develop skills in communication, problem solving, research and effective writing.
Students will expand and perfect their knowledge of the literary, historical and philosophical aspects of theatre.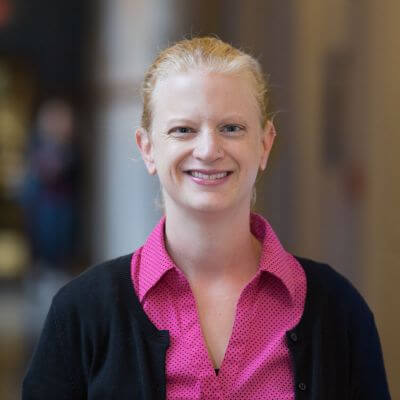 Theatre Faculty
As experts in theatre, our faculty and instructors bring years of experience to the classroom.
Meet the faculty
Concordia Nebraska

Theatre: FAQs

What kind of performances can I participate in as a theatre major at Concordia University, Nebraska?

Every year, the theatre department at Concordia Nebraska hosts two major productions and numerous smaller productions, from musicals and Shakespearean tragedies to modern-day comedies and one-act plays. Students are involved in each step of each production, as costume and set designers, playwrights, directors, stage managers and actors. Anyone can audition for any show regardless of major or scholarship, and anyone can volunteer to help backstage, as an usher or in the technical shop areas (scenery, props, costumes, lighting, sound).

I like theatre, but I don't know if I want to do it professionally. Should I major in theatre?

=Even if you don't know if you want to pursue theatre as a career, you still should consider a major in theatre. The theatre program at Concordia University, Nebraska prepares you to enter the world as an intelligent, curious, creative human being, all of which employers are looking for when you enter the workforce. There are also dozens of different careers within theatre that you may not have considered such as project management, event organizer or journalist, where a degree in theatre can help you can pursue your love of theatrical arts in a less traditional manner.

What unique opportunities are available for theatre majors?

The Theatre for Outreach program at Concordia Nebraska sends students into the community, merging the skills of the artist with the needs of society and giving students hands-on experience with using theatre to address social and community issues. It's a great way to serve the church and world, while performing and doing what you're passionate about. There is even an extracurricular student outreach group called Ripple, which continues to address important social and personal health issues.

Concordia University's Curtain Club is a group for students, both theatre majors and non-theatre majors, interested in the dramatic arts. Members of the club are involved in various campus productions, including the two yearly major productions, readers theatre and one act plays.

Concordia's improvisational theatre group, the IMPROVables, is student-led, and everyone is encouraged to join, whether just at rehearsals, during shows or for the twice-annual Improvathons, which feature up to 24 straight hours of improvisational hijinks.

Off campus, theatre majors can participate in the theatre study tour. During the tour, students visit theaters and take in shows in different parts of the world to gain a sense of how productions are different in different geographic locations, and to study how culture and place influence theatre.​​​​

What can I do with a degree in theatre?

A major in theatre from Concordia University, Nebraska opens up many opportunities for you to work in theatre with careers in acting, producing, stage management, set design, directing, make-up or costume design and more. You might choose to work in theatre, television or film. In addition, because of the broad fundamental education they receive at Concordia, many of our theatre graduates have also found successful careers outside of theatre, in business, education and at non-profit organizations.

What's the average salary for a theatre major?

Because the range of available careers and salaries for theatre majors is so vast, the average annual salary may not be representative of your salary. Many factors come into play, including geographic location, talent and what sector of the theatre arts you work in. However, according to the Bureau for Labor Statistics, the average annual salary for all theatre arts and drama majors is $45,000.
Concordia Nebraska

Theatre: Career Outcomes
Actor
Actors are performing artists who portray characters on stage and in television shows, commercials, movies or short films. As an actor, you would read scripts, rehearse scenes, memorize lines, research your characters and perform, probably in a variety of different mediums. Salary for actors can vary greatly depending on the type of theater, the location and if the actor is a member of the union representing them, called the Actors' Equity Association. For instance, TV and movie actors average more salary per year than stage actors.
$32,700
Entry-Level Salary2
$37,520
Mid-Level Salary2
$43,660
Late-Level Salary2
Drama Teacher
Drama teachers help students explore their creativity through the theatre arts. As a drama teacher, you would create lessons plans, exams and exercises to help your students master costume and set design, acting and directing.
$35,120
Entry-Level Salary2
$66,930
Mid-Level Salary2
$134,000
Late-Level Salary2
Film Director
Film directors make sure every aspect of a movie or television show runs smoothly. As a director, you would give direction to actors and work with the individuals in charge of lighting, scenery, writing and so forth to make sure all the elements come together. You would have some part in pre-production, production and post-production.
$33,730
Entry-Level Salary2
$71,620
Mid-Level Salary2
$164,290
Late-Level Salary2
Concordia Nebraska

Theatre: Related Programs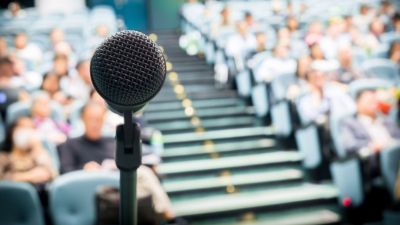 Applied Communication
Applied communication is one of the most versatile majors available. A degree in applied communication can prepare you for a traditional career path as a communication specialist in small businesses, government offices and non-profit organizations. With the bachelor's degree in applied communication, you can also find work in journalism, marketing, education, entertainment or any number of other career fields.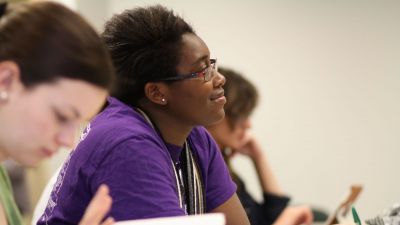 English
Concordia's English major promotes careful reading, encourages critical thinking and models Christian scholarship and thoughtful discussion processes. Ideally, our students will develop a desire to read more and appreciate the role of literature in exploring themselves, the human condition, and Christ's response to humanity and to our students in particular.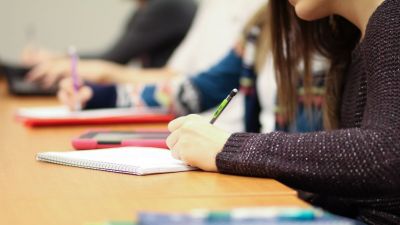 Journalism and Public Relations
In Concordia University, Nebraska's journalism and public relations program, we will help you develop your thinking, writing and speaking skills so you are able to size up situations, determine what's happening and report information accurately, quickly, honestly and responsibly.
1 Recent graduates attending graduate school or employed within six months of graduation.
2 Career salary and wages sourced from the U.S. Bureau of Labor Statistics.