Graduate Admissions
We believe that a job should be about more than punching a time clock. Our graduate curriculum is designed to help you prepare to make a difference in your chosen profession. We match theory with practice so you can use what you learn today in your job tomorrow.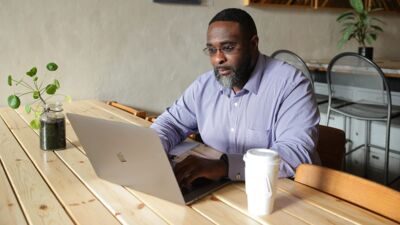 Concierge Registration
Our team of enrollment specialists will navigate the course enrollment process for you from day one, thereby eliminating all the stress and hassles of ensuring you're registered for the correct course. You receive the guarantee that you're progressing through your classes in the perfect order and on-track to finish your master's degree.
Skip the GRE & GMAT
At Concordia, we don't require you take tests before you start your master's degree. The GRE and GMAT are not necessary for you to pursue your potential and get started on your degree today.
Learn Online, On Your Time
Our graduate programs are completely online, giving you the flexibility to complete your degree from wherever you feel most comfortable whenever it fits best in your schedule.
Earn Your Degree Quickly
Our eight-week classes allow you to quickly progress through your degree. Advance your career sooner with our accelerated and flexible scheduling options where you can earn your degree in as little as one year.
Webinar: Faithful & Flourishing Futures & Mission-Minded Innovation in Christian Education
Graduate Admissions Process
Please note that there may be additional admission requirements depending on the program for which you are applying. For program-specific admission requirements, visit your program's page.
Complete Your Free Online Application
Applying to your graduate program begins by submitting the free online application.
Submit Your Official Transcripts
Upload your transcripts after you've applied.
Submit Your Letter of Intent and Résumé
In an essay format of 500-750 words, please explain your interest in the program, what you hope to achieve by completing the program and how your personal or professional background relates to your interest and goals. The letter of intent's content and the clarity of writing will be assessed as a part of the admission process.
Submit your Letter of Intent and Résumé
Create your Concordia account.
Through your Concordia account, you can access our online services, including your CUNE.org email account. To create your Concordia account, follow these instructions.
Complete your FAFSA.
In order to be considered for financial assistance, you will need to complete the Free Application for Federal Student Aid (FAFSA) as soon as possible starting Oct. 1. Concordia Nebraska's federal school code is 002541.
Accept any financial aid.
After you have completed the FAFSA, you will receive a financial aid award notification that summarizes the financial aid for which you are eligible. You may accept any or all of the financial assistance. Financial aid award notifications are sent in early November.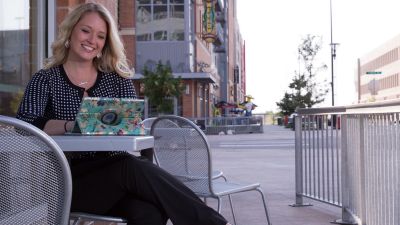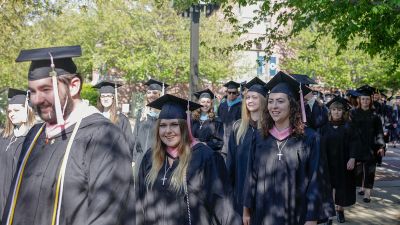 Transferring Graduate Credits
Depending on the admission policy of the program, you may be allowed credit for work completed at the graduate level prior to enrolling at Concordia University. Application for the transfer of such credits must be made prior to completion of the first course. You must provide official transcripts from a regionally accredited college or university documenting the completed work and the grades obtained for this work. These grades must meet the Concordia admission standards.
You will need to document the course content either through a copy of the catalog description of the course or a course syllabus.
Undergraduate courses will not transfer for graduate courses and will not count towards a master's degree.
In order for a course to transfer to Concordia, the number of graduate credits for the course taken at another university must be equal to or greater than the number of credits of the comparable course at Concordia, e.g., a two-credit course cannot transfer in for a three-credit course. Courses in which you received lower than a 3.0 (B) will not be considered for transfer.
A maximum of 25% of the credits required in any given program may be accepted by transfer from an appropriately approved and accredited institution. Upon recommendation from the Graduate Registrar and appropriate certification officer, the Dean of the College of Graduate Studies may accept additional coursework.
Your admissions specialist or student services specialist will assist you in the process of transferring credit to Concordia University, Nebraska.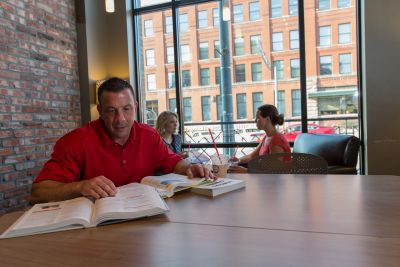 Graduate Costs & Aid
In addition to greater future earnings, a master's degree can help you advance your career, work on exciting research opportunities, and update your knowledge of current standards and practices in your field. An advanced degree can also be beneficial if you want to change careers or focus on a different area of specialization within your discipline.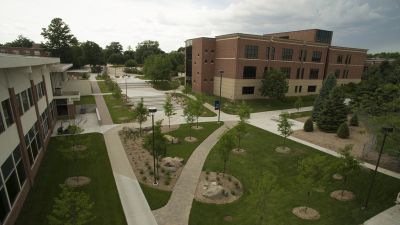 Graduate International Students
As an international student, your admission requirements can vary depending on the level of your chosen program. If you are a citizen of a country other than the United States and require an F-1 visa status to attend school in the U.S., then you must be able to comply with the provisions of the Certificate of Eligibility for Nonimmigrant Student Status, Form I-20.