The Concordia Difference
By intentionally intersecting Christian faith, life experiences and academics, we will help you fulfill a higher purpose in your vocations and your life.
At Concordia University, Nebraska, a Lutheran, Christ-centered university, you'll be surrounded by students, professors and a community that will not only help you discover who you are and what you want to be, but also how you can make a bigger impact than you ever imagined.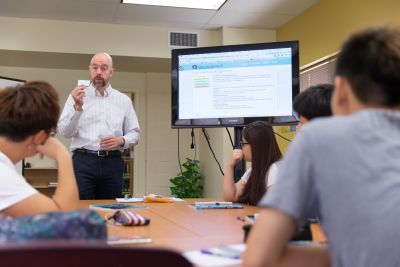 You'll find the support you need to graduate with practical, real-life experiences and a degree in a program that will feed your passions and lead you to success in the areas that matter most to you. Nearly 80 percent of Concordia's full-time professors have the highest degree possible in their field of study, and they work side by side with you to teach in a way that fits your learning style and abilities.
81%
of Concordia's full-time professors have the highest degree possible in their field of study
98%
recent graduates attended graduate school or were employed within six months of graduation
100%
geographically mobile church workers obtained positions in three months
Maybe you know nothing of the Lutheran faith, or maybe you've attended Lutheran schools or church your whole life. We strive to help students strengthen their own Christian identity and gain the practical experience they need to successfully learn, serve and lead in the church and world, not only in their career but in all aspects of their life.
We're a private, Lutheran university. However, through scholarships and other financial aid, your tuition will be similar as if you went to a large public university in the midwest. Every full-time undergraduate student receives financial aid, which isn't typical at public institutions.
Our campus is located in Seward (population 7,200+), one of the safest cities in Nebraska with 5,000 or more people. Seward has a charming downtown square with restaurants, coffee shops and boutiques. An easy 25-minute drive lands you in Lincoln, the state capital, where a wide variety of activities is more than enough to satisfy any social craving you have.
With more than 35 student clubs, 20 intramural activities and 100 athletic events to watch on campus, there'll be plenty to keep you busy, even on the weekends!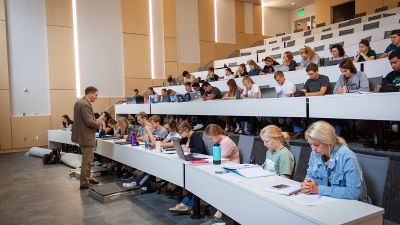 A Distinctive Lutheran Education
At Concordia, we promise to equip you with a higher education that intersects learning opportunities, individual development and faith in Christ, in order to bring depth and meaning to your college experience. Our Promises of a Lutheran Education ensure that you will graduate not only with a set of skills and a degree, but also a sense of Christian vocation and purpose for the future.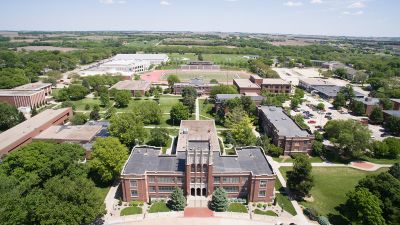 Centrally Located in America's Heartland
Our hometown is Seward, a friendly community of 7,200 people that's surrounded by beautiful scenery, farmland and wide-open spaces in southeast Nebraska. If you're looking for a close-knit, small town atmosphere, you'll feel right at home in Seward.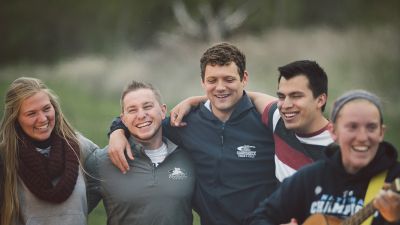 A Private Education With Value(s)
You'll find a more meaningful college experience at Concordia, where you'll be part of a supportive campus community as you study your passions and prepare to make a positive impact in the world. Through generous scholarships and financial aid packages, your tuition at Concordia will be similar to what you will find at a large public university.