No breakpoint
Breakpoint
sm
Breakpoint
md
Breakpoint
mlg
Breakpoint
lg
Breakpoint
xl
Breakpoint
2xl
Undergraduate Cost and Financial Aid
Yes, we're a private university. However, through scholarships and other financial aid, our students pay close to, or in some cases, less than students at larger public universities. Each of our full-time undergraduate students receives financial aid, which isn't typical at public institutions.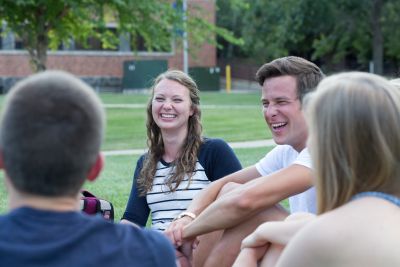 100%
of full-time undergraduate students receive financial aid
$24,900
average amount of financial aid provided to each undergraduate student
At Concordia, you'll get a private education at a similar cost to larger public universities. Not to mention perks like free parking (and plenty of parking spots) as well as free admission to athletic events.
2021-22 Concordia Nebraska Costs
Tuition
$35,600
Basic Room
$4,100
Meal Plan
$5,500
Technology/Facility Fee
$600
Total Tuition and Room & Board
$45,800
Scholarships and Grants


Amounts of academic, performance and/or need-based scholarships and grants vary for each student.

($24,900)*

Federal Direct Loan
($5,500)
Average Total Cost
$15,400
*Average financial aid provided in 2020-21.
A Private Education Comparable to a State School Price
The value of a private education at Concordia comes at a similar cost when compared to large public universities in the Midwest*.
*Data compiled from the Integrated Postsecondary Education Data System for 2020-21. These figures account for average financial aid provided to first-year students, including the Federal Direct Loan.
#37
BEST REGIONAL UNIVERSITIES—MIDWEST
U.S. & WORLD REPORT 2020-21
#17
Best Value Schools—Midwest
U.S. News & World Report 2020-21
ONLY
Christian College of Distinction in Nebraska