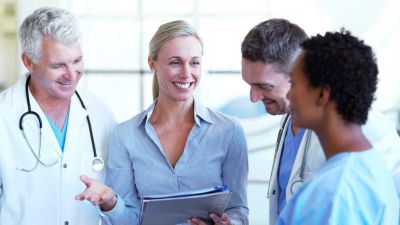 M.H.A.

Healthcare Administration
Class Type
100% online, 8-week courses
Find Your Path and Lead With Value(s). Earn Your Master's in Healthcare Administration at Concordia University, Nebraska.
Complex and always evolving, our healthcare system needs more people who can lead with a vision. Administrators with a strong moral Christian framework. Leaders who show an unwavering commitment to improving healthcare delivery to all, from our most privileged to our most vulnerable. Professionals who can both lead and serve.
Become the kind of leader our healthcare system needs in the Concordia University, Nebraska Master's in Healthcare Administration (M.H.A.) degree program. In our comprehensive M.H.A. program, you'll learn how to apply business best practices to a healthcare setting while incorporating moral ethical principles into your leadership strategy. You'll build an understanding of healthcare policy, law, management techniques and other knowledge and skills key to operating a healthcare institution while immersed in the faith-based, quality academic education that Concordia, as a Lutheran institution, offers.
Perhaps most importantly, you'll learn to lead in the population or sector you're most interested in serving in this vast, dynamic field. Whether you want to help prevent illnesses in the elderly or harness the latest technologies to improve hospital care, Concordia Nebraska offers you possibilities in several rapidly growing fields of healthcare—no matter your previous level of experience in healthcare.
Information Sessions
Learn more about our programs at one of our next information sessions.
You may register for an information session by clicking "RSVP" next to your desired date and time.
Information sessions run approximately 20 minutes. During these meetings, we will discuss the program formats, application process, financial aid, payment plans and questions that you may have.
M.H.A. Degree Program Highlights
At Concordia Nebraska, you'll earn a distinctive, faith-based M.H.A. degree online that combines business and healthcare theory with law and ethics. Our distinguished faculty come from a wide array of backgrounds in healthcare and academia to prepare you to enter one of four leading sectors of healthcare: gerontology, healthcare information technology, leadership or public health.
What to Expect in the Healthcare Administration Master's Degree

An M.H.A. degree with value(s): Learn how to help healthcare institutions flourish while serving in accordance with your Christian beliefs.
Esteemed, experienced faculty: Join a program designed by CEOs and other practicing professionals in healthcare institutions. Our program is led by faculty with backgrounds in a wide variety of roles, from laboratory science to health informatics to academia. This diversity means you'll learn from ethical professionals who hold the skills you need for your career.
Four distinctive concentrations: Tailor your learning to the sector you want to enter following your M.H.A. degree, whether that means moving into a leadership role in your current organization or entering a new field.
Designed to CAHME accreditation standards: Learn in a program designed to meet the rigorous standards of the Commission on Accreditation of Healthcare Management Education.
A master's in health administration degree built around you: Apply with or without experience in the healthcare field and complete your M.H.A. degree online over eight-week courses while you work. The M.H.A. degree program is tailored around you at every step.
Request Free Program Info
Start your journey today by filling out this quick form and one of our enrollment counselors will be in touch soon.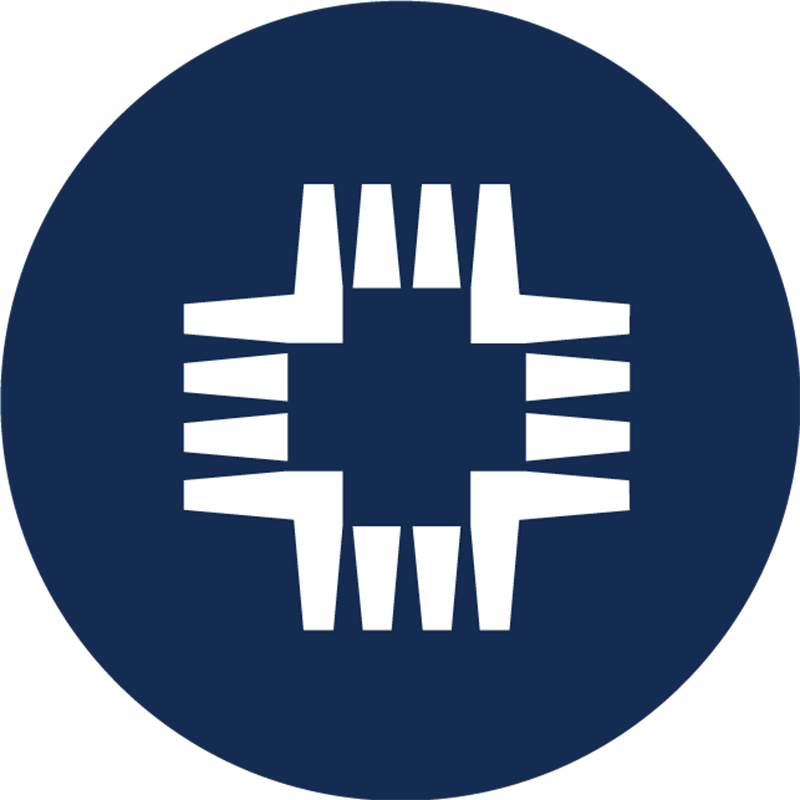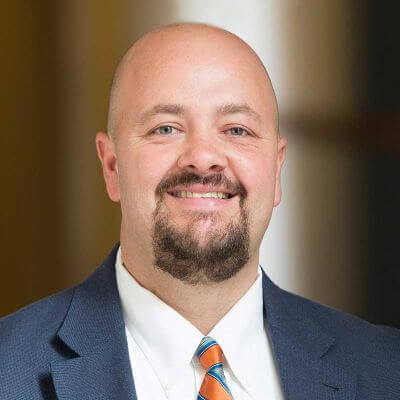 M.H.A. Degree Program Faculty
Our faculty work hard to foster the professional preparedness you need to succeed in healthcare administration.
Meet the faculty
Apply best practice business principles, including theory and techniques, to the healthcare environment
Communicate clearly, concisely and effectively within the context of professional healthcare environments
Employ key elements of leadership in the decision-making process and identify, direct and resolve considerations as a servant leader
Incorporate moral principles in a healthcare organization and infuse Christian values into all ethical dilemmas and their resolutions
Convey various healthcare issues, trends and perspectives to stakeholders and develop solutions that benefit all parties
Master's in Healthcare Administration Salary and Careers
After earning your M.H.A. degree online at Concordia Nebraska, you can pursue a wide range of careers in various sectors of healthcare. Master's in healthcare administration salary amounts vary depending on the position and sector.
A healthcare administration master's degree can prepare you for careers in:
Nursing home administration
Epidemiology
Nurse administration
Concordia Nebraska

Healthcare Administration: Career Outcomes
Administrative Service Manager
To be productive, an organization must run smoothly. As an administrative services manager you would be the person who makes sure this happens by coordinating your business's services, including maintaining facilities, keeping records, planning budgets and allocating supplies. You may also be in charge of staff development, regulation compliance or drafting communications for the executive team.
10.1%
Annual Growth Rate2
$52,750
Entry-Level Salary2
$94,020
Mid-Level Salary2
$163,480
Late-Level Salary2
Nurse Administrator
Nurse administrators typically manage staff in clinics, hospitals, or long-term care facilities, and complete administrative tasks such as staff scheduling, performance reviews, attending meetings, developing training and personnel procedures, managing a budget and more.
$58,820
Entry-Level Salary2
$100,980
Mid-Level Salary2
$189,000
Late-Level Salary2
Concordia Nebraska

Healthcare Administration FAQs

What can I do with a healthcare administration degree?

A master's in healthcare administration degree gives you the credentials to advance your career and pursue a variety of roles within healthcare management, as well as increase your earning potential. Through the degree program, you will discover how to make a difference in the lives of patients, caregivers and doctors.

An MHA degree helps you pursue a career in human resource management, organizational management or information technology. With this educational background, you can work toward improving healthcare for elderly people or an entire population. Healthcare administration positions are available at many healthcare facilities, such as hospitals and medical group practices.

Is a practicum required for this program?

Our healthcare administration degree program requires the completion of 70 hours of practicum experience. If you have significant professional experience in the healthcare industry, the practicum may be waived.

Is healthcare administration the right career path for me?

Healthcare administration requires the ability to manage finances, maintain organization and ensure that operations are running efficiently. The field also requires strong problem solving and decision-making skills. If you possess all of these skills and enjoy discovering ways to improve the lives of individuals or entire populations, then a career in healthcare administration may be right for you.
Resource Articles
M.H.A. Degree Concentrations
Our master's in healthcare administration offers the advantage of specializing in one of four emerging areas of healthcare. Whether you currently work in healthcare or are new to the health field, you'll benefit from exploring any of the following sectors: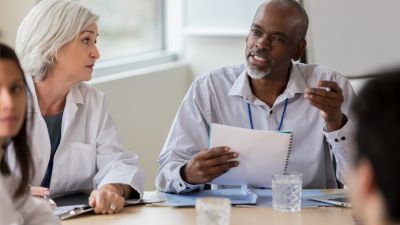 Gerontology
Study the challenges, issues and social aspects affecting aging adults and discover how to provide the best possible healthcare for the elderly.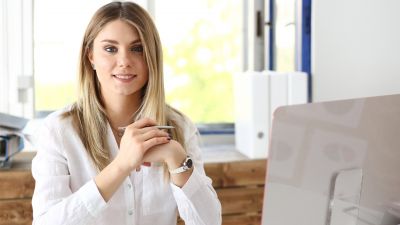 Health Information Technology
Explore how to incorporate information technology into healthcare systems to improve patient care, cost efficiency and security.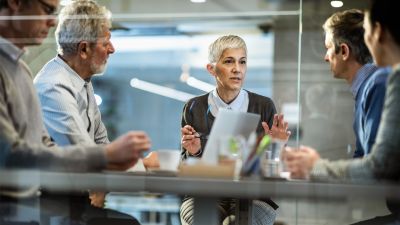 Leadership
Build on your knowledge of core business concepts such as human resources, financial management and organizational management as you prepare to be an ethical leader in healthcare.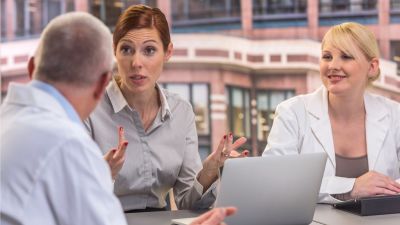 Population Health
Explore how to evaluate health risk behavior, the behavioral and psychological factors that affect physical conditions in people and how to manage the costs related to chronic illness.

Healthcare Administration Master's Degree Curriculum
In our entirely online M.H.A. degree program, you can work at your own pace from the comfort of your home. We aim to be flexible and honor your many callings and commitments in life during your study while also working to challenge, inspire and equip you to thrive as a healthcare leader, now and in the future.
Our healthcare administration master's degree balances both theory and practice to ensure you're fully prepared to meet the challenges of today's dynamic healthcare field. The M.H.A. degree online curriculum features a core set of courses that all students must complete before entering a focus area. In these courses, you'll learn the considerations related to healthcare management, such as governance, organization structures, financials and policy. You'll gain a broad understanding of various healthcare settings, including hospitals, physician clinics, home health, long-term care and more.
Some M.H.A. degree concentration area courses include:
Community Health
Issues in Gerontology and Aging Studies
Human Resources Management
Cyber Security
Applied Epidemiology
Healthcare Administration Master's Degree Program Goals
Our M.H.A. degree is designed to make you a standout candidate in your chosen field, well qualified to earn a good master's in healthcare administration salary. After completing your M.H.A. degree online, you'll be prepared to:
Employ key leadership skills in decision-making in healthcare institutions
Communicate clearly and effectively within the context of professional healthcare environment
Convey healthcare issues, trends and perspectives to stakeholders and develop solutions to problems
Apply business practices to healthcare environments
Incorporate moral principles into healthcare organizations and use Lutheran, Christian values to resolve ethical dilemmas
Master's in Healthcare Administration Degree Financial Aid
At Concordia Nebraska, we believe in helping you achieve your professional goals affordably. That's why we offer several ways to finance your healthcare administration master's degree. View M.H.A. degree online program costs and financial aid.
Programs Related to the M.H.A. Degree Online Program
Interested in entering the healthcare field but not sure which path is right for you? Explore these related programs to the M.H.A. degree: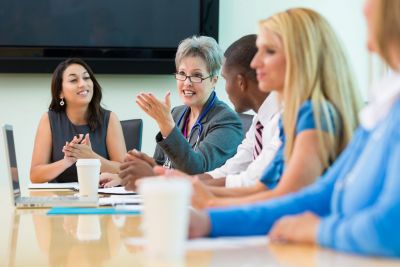 Master's in Public Health
The online MPH program from Concordia University, Nebraska equips you with the skills to promote and protect the health of individuals and communities.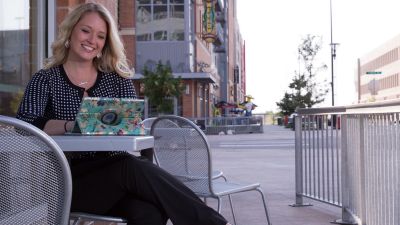 Explore the MBA
Live out your calling in an increasingly complex, globalized society and develop and strengthen your knowledge and skills to become an ethical leader in today's business environment with Concordia University, Nebraska's online MBA program. Through our master of business administration program, you will explore all aspects of business management and leadership to help you make sound decisions that will impact an organization's success.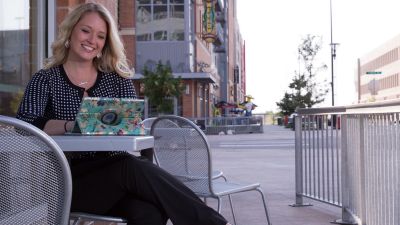 Online Graduate Business Certificates
With our online business certificate programs, you can immediately apply advanced knowledge and skills to your work. GMAT scores are not required for admission.