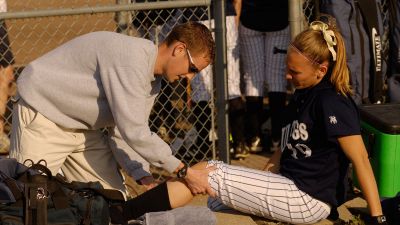 15:1
Student-to-faculty ratio
100%
Faculty with terminal degree
Athletic trainers specialize in preventing, diagnosing and treating injuries and illnesses for athletes and other active people. As an athletic trainer, you will be a certified health care professional who guides athletes through their training programs and helps them recover from injury. You might also provide education to your patients to promote their overall health and wellness. Many athletic trainers work in educational settings, such as colleges, universities, elementary or secondary schools. Others work in hospitals, fitness centers, physician's offices or for professional sports teams.
Concordia University, Nebraska's pre-athletic training program will prepare you to attend graduate school to continue your education in athletic training. Through traditional coursework and hands-on experiential training, you will gain not only the pre-requisites required to apply to the graduate school of your choice, but also develop a variety of skills that will be necessary in clinical practice as a certified athletic trainer practicing in the field of sports medicine.
While studying pre-athletic training at Concordia, you will participate in service-learning opportunities on campus and in the local community, working with Special Olympics athletes, interning at various health facilities and collaborating with local high schools to promote physical education and an active, healthy lifestyle. You will also have the opportunity to study abroad with health mission trips to places like Guatemala and Belize.
The pre-athletic training program at Concordia Nebraska will help you learn the necessary skills and qualifications you will need to continue your education and ultimately, find a career as an athletic trainer. Receive formal instruction in injury and illness prevention, first aid and emergency care, human anatomy, body composition assessment and nutrition to jump start your career with the tools you need to train and heal the next generation of athletes.
Concordia Nebraska

Pre-Athletic Training: Learning Objectives

Students in the pre-athletic program at Concordia University, Nebraska will demonstrate entry-level athletic training knowledge, skills and abilities consistent with ethical sports medicine practices.

Students will demonstrate attitudes, behaviors and practices that support patients' general health, nutritional habits, physical activity and a healthy body composition.

Students will learn effective critical thinking and communication skills.

Students will develop knowledge of basic science and research methodology to interpret evidence-based research related to athletic training.

Students will be prepared for continued education in athletic training programs.
Concordia Nebraska

Pre-Athletic Training: Career Outcomes
Athletic Trainer
Athletic trainers are healthcare professionals who collaborate with physicians to provide preventive care, emergency response and clinical examination and diagnosis of injuries, along with therapeutic interventions and rehabilitation services to athletes and others who pursue an active lifestyle. Colleges and universities are among the largest employers of athletic trainers, but you might also find work in hospitals, clinics and orthopedic, family, pediatric and sports medicine office practices. Many physicians also choose to hire athletic trainers as a part of their regular office staff.
$31,010
Entry-Level Salary2
$47,510
Mid-Level Salary2
$70,750
Late-Level Salary2
Concordia Nebraska

Pre-Athletic Training: Related Programs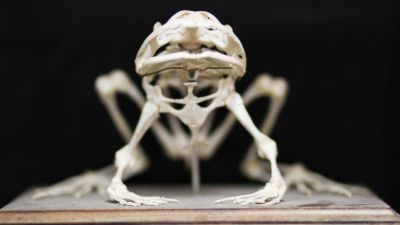 Biology
With a degree in biology from Concordia Nebraska, you will be prepared to begin a career in the biological sciences right away, or to continue your education in graduate, medical, dental or veterinary school. As a biology major at Concordia, you learn essential skills such as time management and mastering complex material, as well as studying more in-depth topics such as microbiology, human anatomy and immunology to give you the knowledge you need to be successful in the field of biology.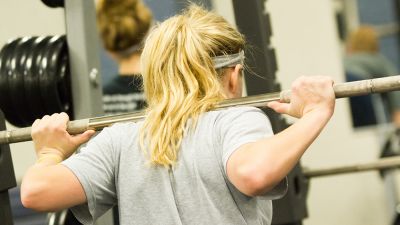 Exercise Science
The exercise science program at Concordia University, Nebraska offers you the opportunity to advance your knowledge, skills and abilities while staying current with innovative research by utilizing state-of-the-art human performance laboratory equipment. Here, you will learn how to apply the gifts God has given you to enhance the spiritual, physical, intellectual, emotional and social wellbeing of others.
1 Recent graduates attending graduate school or employed within six months of graduation.
2 Career salary and wages sourced from the U.S. Bureau of Labor Statistics.