At Concordia, athletics is much more than simply winning championships. It is about men and women having a great collegiate experience athletically, academically, and socially while serving the Lord by using their God-given gifts to the best of their abilities. The health care needs for the student-athlete extends from the care given by the athletic trainers, in conjunction with the team physicians and other health care personnel, which make up the sports medicine team. The sports medicine team plays an integral part of the success of all the athletic programs at Concordia University, Nebraska.
Athletic Participation Forms
Student athletes: Please complete and return the forms below as requested. Contact the sports medicine staff or athletic department office at 402-643-7328 if you have questions.
Required for All Students
For Returning Students Only if There Are Changes
Athletic Trainers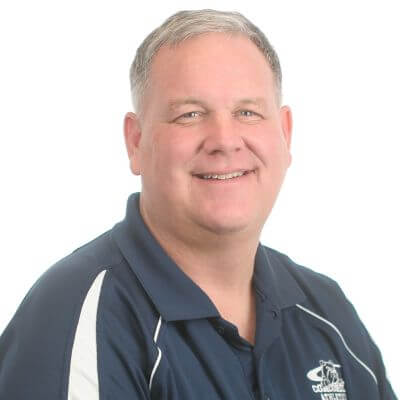 Randy Baack
Athletics, Department of Health and Human Performance
HHP Instructor, Head Athletic Trainer
402-643-7420 Email Walz 011D
Randy Baack currently serves as the Head Athletic Trainer at Concordia University, Nebraska. Baack took his position with the Bulldogs in 2002.

A Bulldog alum, he graduated from Concordia in 1987 with a bachelor's degree in Secondary Education. During his playing days, he was a four-year letter winner in baseball.

After college, Baack spent five years serving as a teacher/youth director in two congregations in North Tonawanda, New York and Salt Lake City, Utah.

He then attended the University of Utah working toward certification as an Athletic Trainer. He graduated from Indiana State University with a master's in Athletic Training in 1996.

Baack spent six years as the Head Athletic Trainer at Potomac High School in Virginia before coming to Concordia.

Randy and his wife Jill are natives of Columbus, Ind. They have two daughters, Anna and Abigail. During his free time he enjoys playing sports, camping and spending time with his family.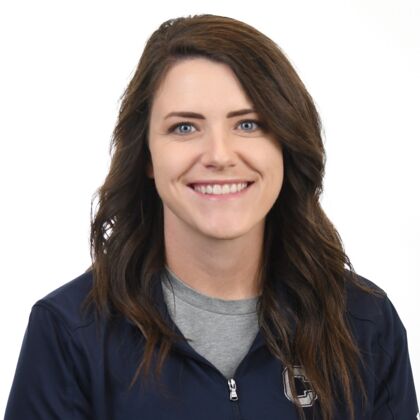 Hometown: Amherst, Neb.
Alma Mater: University of Nebraska-Kearney
Kyli Haines joined the Concordia University athletic training staff beginning with the 2019-20 academic year. Haines transitioned to Seward after spending 2018-19 at NCAA Division III Buena Vista University. She will be working with the Bulldog men's and women's soccer, track and field and shooting sports teams.
While an athletic trainer at BVU, Haines worked with the volleyball, women's basketball and men's and women's tennis programs. Her stint with the Beavers followed two years as a graduate assistant at the University of South Dakota, where she served the football and softball teams.
Haines graduated from the University of Nebraska-Kearney with a bachelor's of education in athletic training. The native of Amherst, Neb., went on to earn her masters of arts in kinesiology and sports science from South Dakota.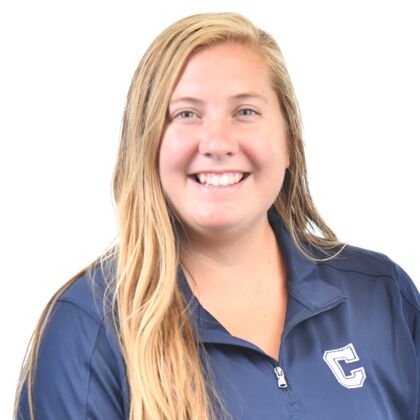 Hometown: Fremont, Neb.
Alma Mater: University of Nebraska-Kearney
A native of Fremont, Neb., Shelby Svatora began her role as Assistant Athletic Trainer at Concordia University in August of 2022. Svatora currently works with the following Bulldog teams: volleyball, cross country, wrestling, softball and the track distance runners.
Prior to arriving at Concordia, Svatora spent two years at Midland University as Graduate Assistant Athletic Trainer. While with the Warriors, she worked primarily with the volleyball, cheer, dance and softball teams and traveled to GPAC and NAIA national championship competitions. Svatora also spent one year at Kingman High School in Kingman, Ariz., as the Head Athletic Trainer.
Shelby graduated from the University of Nebraska-Kearney with her Bachelor of Science in Athletic Training. She then earned her Master of Science in Adult and Organizational Learning from Midland. Shelby is the daughter of Jim and Connie Svatora. Shelby has a sister named Haley and a brother-in-law named BJ. Outside of work, Shelby enjoys reading and being outdoors.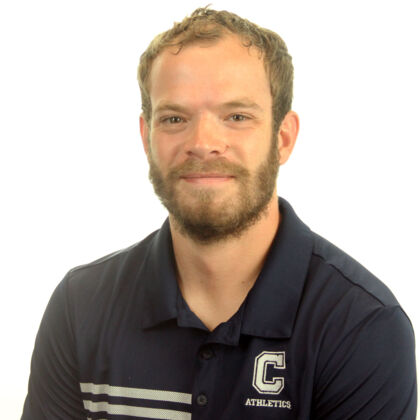 Team Physician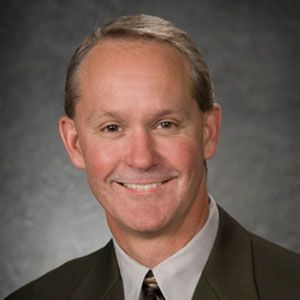 Dr. Douglas P. Tewes serves as Team Physician for Concordia Athletics.
Dr. Tewes has been a physician with Lincoln Orthopaedic Center, P.C. since 1993. A native of Seward, Nebraska, he graduated from the University of Nebraska Medical Center in Omaha. He completed his residency in Orthopaedic Surgery at the University of Kentucky. During this time he was awarded the American Orthopaedic Association National Travel Award Fellowship for his research on knee ligaments. In addition, Dr. Tewes completed a fellowship in Sports Medicine at the Minneapolis Sports Medicine Center.
Dr. Tewes currently serves on the hospital staffs of Bryan Health, CHI St. Elizabeth, Lincoln Surgical Hospital and Seward Memorial Hospital. He is board certified in Orthopaedic Surgery and Orthopaedic Sports Medicine. In addition, he is a Fellow member of the American Academy of Orthopaedic Surgeons, American Orthopaedic Society for Sports Medicine, American Medical Association, Nebraska Medical Association, Nebraska Orthopaedic Society, and Lancaster County Medical Society. Dr. Tewes was nominated and selected by his peers for, "The Best Doctors in America" award in 2009-2010.
Dr. Tewes' dedication and commitment to sports medicine began while at the University of Kentucky where he became actively involved with their basketball program. His career is further highlighted by his award-winning research and his work with the Minnesota Vikings, the Minnesota Timber Wolves, and the University of Minnesota football team.
Dr. Tewes' decision to practice medicine comes from his devoted Christian belief to utilize his talents in the service of others. He strongly believes healing is more than physical, and integrates his faith in his interaction with patients and their families.