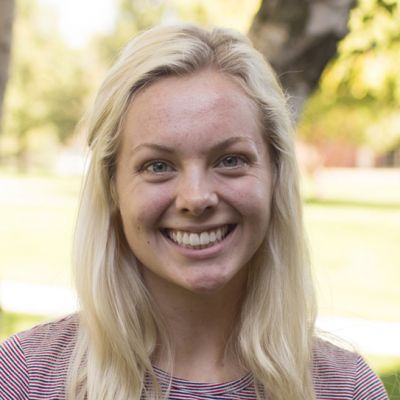 McKenna Kaskie
Grand Island, Nebraska
I realized that Concordia is Christ-driven and small. I knew I wouldn't be just a number here, but a person. Growing my faith is important to me.
A freshman at Concordia, McKenna Kaskie grew up in Grand Island, Nebraska. While a student at Grand Island Senior High, she was active in chorus, theater and track and field. In addition, she owns and operates a photography business where she specializes in portrait photography.

McKenna was all set to attend a state university when head coach Matt Beisel saw her at Concordia's track camp. McKenna's events include long jump and triple jump.

"Coach Beisel saw something in me that indicated I could compete at the next level," said Kaskie. "When I discovered that I could earn a scholarship and also sing in the choir at the same school, I was hooked!"

McKenna wants to continue to compete in track and field, but also wants to continue singing. At Concordia, she can follow her passions and do both. She decided to major in graphic design with a minor in marketing because she loves to create.

"It's the people I have met that make all the difference. Concordia is a perfect fit. I would have been lost at a big school."

She is an active member of the Evangelical Free Church and has gone on several mission trips to work with children on Indian Reservations in South Dakota. Working with children on the reservation has been life-changing for McKenna and she hopes to continue making an impact through mission work.

Concordia offers the Christ-centered education she wants so that she can continue to grow her faith.